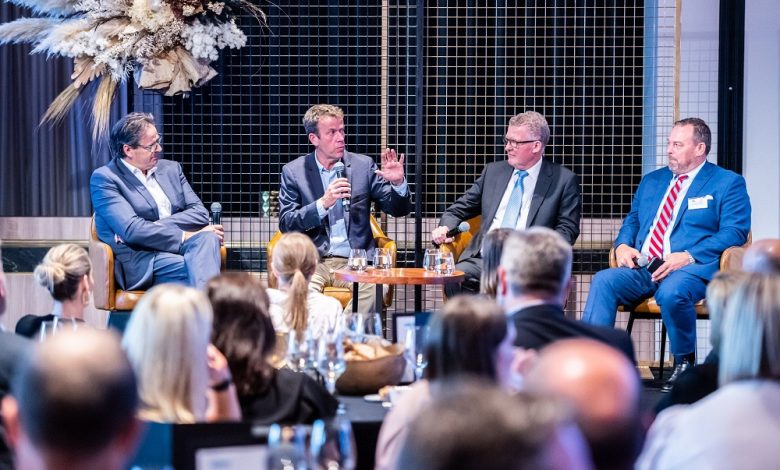 News
Accom sector amalgamation draws nearer
First meeting heralded a key milestone
Members of Tourism Accommodation Australia Victoria (TAA Vic) and the Accommodation Association (AA) have come together for the first time as both organisations move closer towards amalgamation expected to be completed later this year.
Held at the recently opened W Hotel Melbourne, the 'Leaders' Luncheon' was part of an agreed series of joint events attended by senior management from both TAA and AA and attended by Minister for Trade, Tourism and Investment, the Hon. Dan Tehan, and Visit Victoria CEO, Brendan McClements.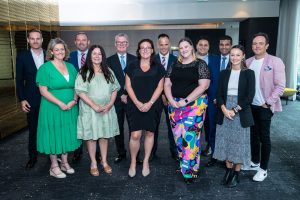 AA CEO, Richard Munro said the inaugural event represented the first of many opportunities to combine the vast resources of both organisations and create a unified and powerful voice for the industry.
"This is an important step toward the future of our industry and the ability to deliver for our members," he said.
TAA (Vic) General Manager, Dougal Hollis concurred, describing the event as a key milestone for both Associations.
"This event demonstrates a strong desire to collaborate with unity of voice and purpose for the greater good of all Victorian hoteliers," he said.
The event also provided an opportunity to touch on several issues facing the industry as it continues to recover from two of the most challenging years ever faced.
Minister Tehan said the importance of a recent uptick in the number of working holiday visa holders and overseas students, up to 8,000 in a week, as well as the Federal Government's temporary removal of fees on visa applications have significantly and positively impacted the tourism industry.
Attendees also voiced their support for Tourism Australia's recent 'Don't go small, go Australia' international travel campaign.
"Now is the right time to launch this campaign, given international traveller sentiment either reflects a desire to 'stay home and take a short break locally' or go large and tick off a 'bucket list' travel item," Minister Tehan said.
TAA national CEO, Michael Johnson, thanked Minister Tehan for his efforts over the past two years and the government for recently re-opening the international border and supporting the resurgence of the industry.
Visit Victoria CEO, Brendan McClements also noted that national and international business events remain a key focus for Melbourne with 18 key international business events scheduled in the city from June to December 2022, a further 65 national business events in the pipeline representing an economic impact of $76 million.