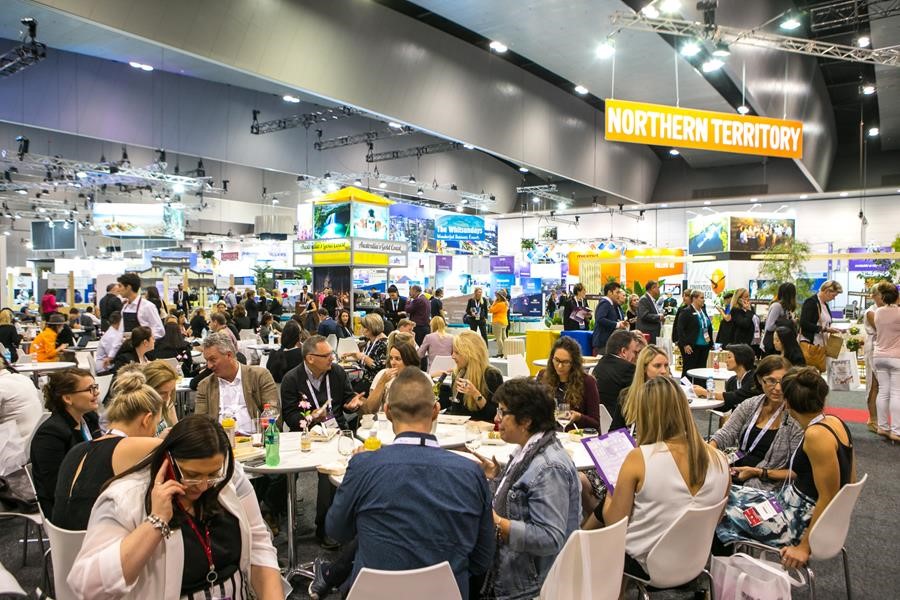 After a two-year hiatus and three non-stop days of face-to-face appointments meetings where buyers and sellers took part  in an estimated 14,000 business, the region's biggest meetings and conventions event, the Asia Pacific Incentives & Meetings Event (AIME) 2022 is over.
All eyes now turn to from AIME Online which runs from 28 March – 1 April. 
Some 225 exhibitors, including for the first time in two years 30 international buyers,  from across the Asia-Pacific met to connect and conduct business with more than 1500 industry visitors at the Melbourne Convention & Exhibition Centre over the three days.
Speakers at this year's event included Australia's leading futurist, tech entrepreneur and growth hacker, Steve Sammartino, as well as Simon Griffiths co-founder and CEO of 'Who Gives a Crap', and Australian broadcast journalist and former news anchor Mimi Kwa.
Opening day also saw the release of new research revealing how the industry intends to spearhead recovery, as well as revive and thrive. 
The research, the result of a global survey conducted with over 450 business events professionals, revealed 1-in-2 cite face-to-face meetings as the leading factor to boost business growth for the industry – with the lead reason being that it cements vital relationships (67 percent). 
Interestingly, when it came to the most exciting opportunities for business events, over half of respondents (54 percent) cited creative events, followed by innovative technology (38 percent).