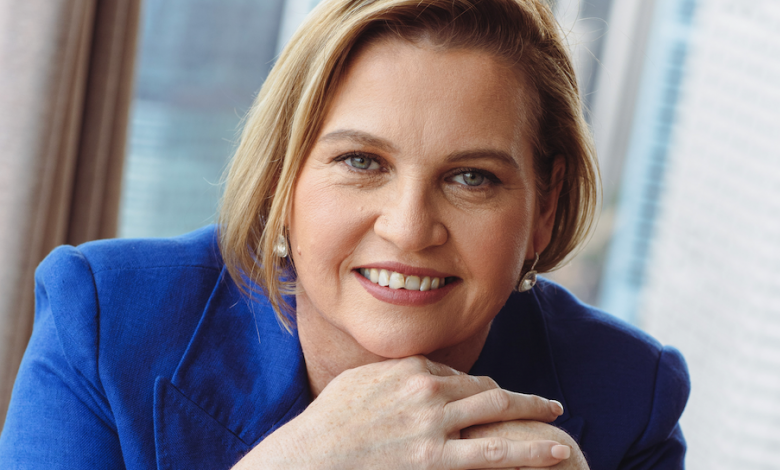 Industry
News
News In Brief
Breaking News – Accor expresses optimism for rest of 2022
Strong Gold Coast & Sunshine Coast performances help gain lost ground
A strong first quarter performance for Accor's Queensland hotels has seen the group's properties record an average of 70 percent occupancy, significant given the 67 percent figure recorded for the same period in 2019 came well before the onslaught of COVID-19.
The January – March 2022 result, which excludes nearly all international travel to the state but takes into account the impact of the Omicron variant, has been driven by an uplift in occupancy levels on the Gold Coast and Sunshine Coast.
The Gold Coast suffered significantly from losses of international travel due to closed borders until mid-February when domestic markets began to recover strongly, with the drive market fuelling growth at slightly higher levels than 2019.  
The Sunshine Coast saw holiday season occupancies on par with 2019 figures, and higher rates as the region attracted consistently high levels of interstate and intrastate business.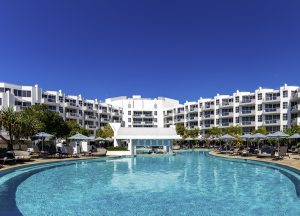 Significantly, while the south-east Queensland region has performed well, Brisbane has not with city hotels recording occupancies up to 25 percent lower than the similar pre-pandemic period, much of this attributed to the lack of corporate and conference travel, with 'work from home' recommendations still in place for much of the quarter.
Similarly, Far North Queensland, based on Cairns' and Port Douglas' performance, are taking longer to recover due to the absence of international travellers and caution around long-haul domestic flights.
Occupancies remained subdued during the quarter, but began to show signs of revival towards the end of February. Looking forward from March, the three-times weekly Singapore-Cairns flights recently introduced by Singapore Airlines bode well for the region.
Accor Pacific CEO, Sarah Derry, said while the continuing prevalence of COVID-19 variants, uncertainty about borders, and the ban on international tourists until last month had all suppressed demand, Accor's Queensland hotels had been successful in pivoting to largely domestic-fuelled leisure business. 
"We saw two of Australia's most popular leisure destinations – the Gold Coast and Sunshine Coast – regain most of the ground lost over the past two years by successfully targeting the drive markets within Queensland and interstate," Ms Derry said.
"The results reveal that Australians love to travel to Queensland. A combination of greater certainty regarding borders, an increase in flights, State and Federal stimulus measures, and a range of targeted marketing programs have significantly elevated holiday travel to Queensland in 2022.
"It is particularly encouraging that all restrictions impacting travel between Australia and New Zealand will be lifted from April 12 – that will provide a massive shot in the arm for Queensland as the trans-Tasman market is a strong source market for the Gold Coast and Sunshine Coast, particularly during the traditionally softer winter season. New Zealand travellers generally stay longer than any other market. 
"Other international markets will take considerably longer to return to pre-pandemic levels. Airlines are beginning to ramp up schedules, with Queensland attracting increased services from Asia, the Pacific and North America.
"Australia's reputation for managing the pandemic, our wide-open nature-based spaces and attractive lifestyle will be positive drivers of international inbound." 
Ms Derry went on to say that conferences and events are beginning to show encouraging signs of recovery with conferences seen as vital for filling destinations mid-week, while events maximise occupancies over weekends. 
"We are still some way from seeing a return to normal levels of corporate travel. With companies still often working remotely, and with caution about the pandemic, it could take until the second half of 2022 to see a sustained recovery in business travel. There were small indications of Brisbane rebuilding corporate travel in the latter period of the first quarter, but the floods in February and early March brought challenges," she said.
"Last week's announcement by the Federal Government to provide $5m in additional funding to support Tourism Australia's capacity to bid for major events is encouraging, as was the overall $60 million package to revive international travel.
"But this support will need to be ongoing if we are to re-build business, conference and events travel to pre-COVID levels.
Ms Derry said she was urging Government to consider how they might provide further support to enable Australia's great cities return to prosperity through arts, sports and cultural events. 
"Queensland is set to lead the Australian recovery in travel. The state's natural attractions, climate and environment, combined with its popularity for conferences and events, provide us with considerable optimism for the rest of 2022," she said.
 "We are fortunate to have a group of very positive owners who see the long-term potential of Queensland for growth in travel. We are working with them to maximise the guest experience through refurbishments and upgrades.
"We are also working closely with state and regional tourism organisations to generate new travel demand in their destinations through promotions and innovative marketing. 
"As we recover, our demand for increased human resources will become even more imperative, and our teams across the state have been recruiting strongly over the past quarter, with the advantage of Accor being able to offer unprecedented opportunities for career growth locally and internationally.