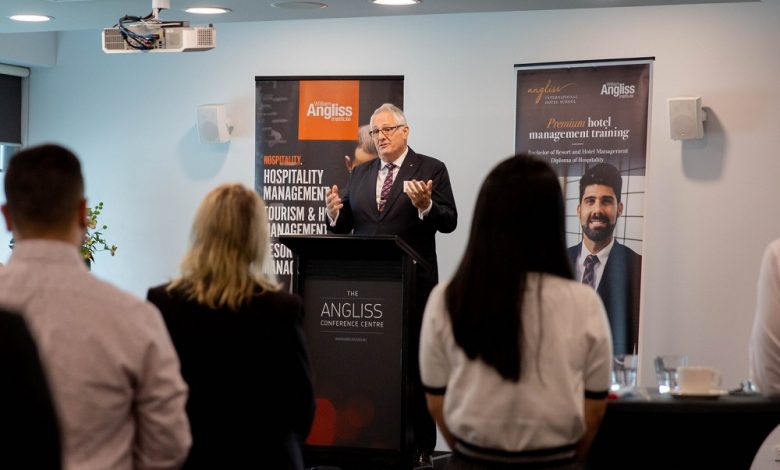 Human Resources
Industry
News
Celebrating the future of hospitality training
New five-star training facilities drive hospitality employment
William Angliss Institute alumni, now The Ritz-Carlton Melbourne general manager, Antony Page has returned to William Angliss Institute to help the place where his hospitality career took flight celebrate the unveiling of its new, state of the art facilities.
The new student facilities, which Mr Page said are "so much more conducive to learning than traditional classroom spaces," are designed to improve connectivity, model industry best practice, and support the Institute's existing facilities including accommodation suites, training restaurants, accommodation bookings lab and training bars.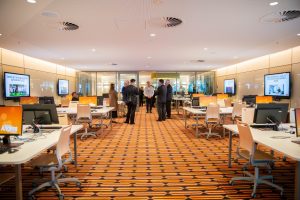 Delivering the keynote address, Mr Page, had a clear message: "there are jobs to be had for people passionate about the industry, and William Angliss Institute is the place to get your start."
Melbourne, he said, has some of the biggest hotel brands in the world, with The Ritz-Carlton, W Melbourne and Melbourne Marriott Hotel Docklands and they all need staff.
"The name we all know is William Angliss Institute, and to see the new facilities and hear how they talk about evolving training gives us a lot of confidence that we'll have graduates filling our roles and growing their careers."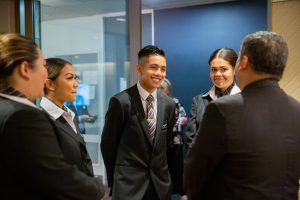 William Angliss Institute Director of Education, Chris Harris said the new interactive learning stations are equipped with all the must-have hospitality programs including Opera, Tanda, ResPAK, Gallileo, GDS, STR (including revenue management tools) and Check, a stock control system).
"So, students have access to these in their studies, ensuring they are workplace ready upon course completion," he said.
While technical expertise such as carrying three plates are still essentials in hospitality, training goes way beyond this to include management skills and at William Angliss Institute it now even includes attitudes – the crucial "people person" skills previously considered unteachable. This is training for careers – aspiring general managers and CEOs of international hotel brands – not just summer jobs.
"With over 80 years of experience we've become a crucial feeder into the hospitality and accommodation sector, and we don't take our responsibility lightly," Mr Harris said.
He reiterated that there was a program at the Institute for people at all levels, from skilling for first jobs to take their careers to the next level to short courses and Masters Degrees.