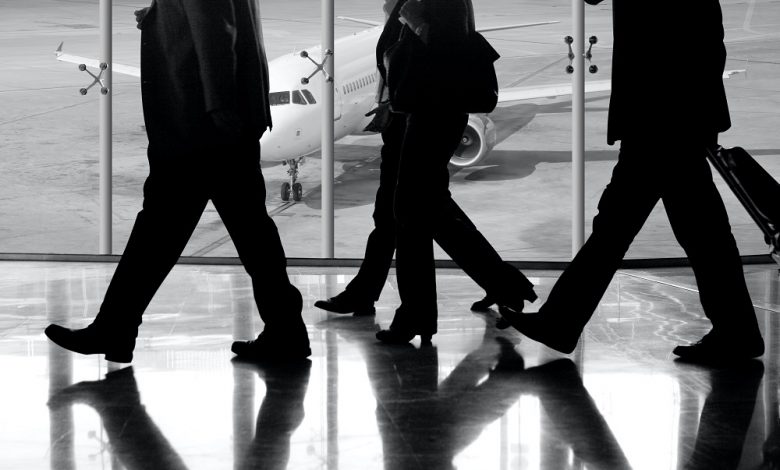 Industry
News
News In Brief
Business travel bookings signal big boost in confidence
March flight bookings increased by 416 percent & domestic bookings up 18 percent
New data from leading travel management provider for SMEs Corporate Traveller Australia has revealed businesses are eager to return to the skies, with a 21 percent increase in domestic and international flight bookings since early February.
The early data signals a resurgence in travel and a promising bounceback for Australia's travel industry.
Flight Centre Travel Group's travel management provider for SMEs analysed its travel booking data from 7 February, the date the Federal Government announced the opening of Australia's international border, to 23 March.
In that period alone, international flight bookings increased by 416 percent, and domestic bookings by 18 per cent.
Despite the jump in international business travel bookings, the strong growth has come off a small base, given that most international corporate travel was off-limits before borders opened with the number of seats purchased at a low level when compared to pre-COVID numbers.
Corporate Traveller Global Managing Director, Tom Walley said the travel bookings are an indicator of business confidence and optimism, and particularly advance bookings.
"This is a significant uptick in bookings in just a six-week period, and we anticipate demand will climb steadily throughout the year as we continue to track bookings," he said.
"Hundreds of our customers who paused their travel during the pandemic are kickstarting their programs again, while essential industries that continued travelling, such as medical, mining and engineering, are planning to invest more in their travel this year."
Corporate Traveller data also revealed that 59 percent of its domestic and international flight bookings were made up to 10 days before travel, while 11 per cent were made at least four weeks in advance.
Mr Walley said the proportion of bookings made weeks ahead of travel will increase throughout the year, as businesses grow more confident to plan trips without fear of cancellation, as they seek out opportunities to grow their business.
On the domestic front, the Corporate Traveller data found that as the borders in NSW, Victoria and Queensland opened late last year, domestic travel increased, even with COVID case numbers high.
When the NSW-Victoria border opened on November 4 and up to February 7, domestic bookings into NSW increased by 98 percent, while bookings out went up by 148 per cent.
Meanwhile in Victoria, air travel out of the state increased by 227 percent, and flights in went up by 137 percent.
But Queensland was the big winner, the Sunshine State eclipsing the other states.
From December 13, when the border opened to February 7, interstate air travel out of the state increased by 54 percent while arrival air traffic rose by 77 percent.
"The travel industry experienced a slow start to the year due to the surge in Omicron cases. However, the combination of open borders eased restrictions and a return to workplaces has given businesses and consumers a much-needed boost in confidence to travel, Mr Walley said.
"The recovery of the industry is in sight this year, as evidenced by the green shoots we've already seen in our flight bookings."
Corporate Traveller has also ranked the top 10 domestic travel destinations that businesses booked in the same period with Melbourne topping the list, followed by Sydney, Brisbane, Adelaide, Perth, and Canberra.
Popular destinations within Queensland were Cairns, Townsville, Mackay with the Gold Coast also making the top 10 list.  
"I expect Melbourne, Sydney, and Queensland to continue to be popular destinations for travel this year, while bookings to Western Australia will grow now the state has reopened," Mr Walley said.
"The top five international business travel destinations taken from Corporate Traveller's booking data in the same period identified in its bookings are London, Singapore, Los Angeles, Dubai, and Port Moresby.
"With more international destinations easing restrictions and removing test requirements, businesses will seek to expand the list of locations they travel to this year.
Mr Walley said he expected bookings into New Zealand to increase following its move on April 12 to allow fully-vaccinated Australians to enter the country without needing to quarantine or self-isolation.