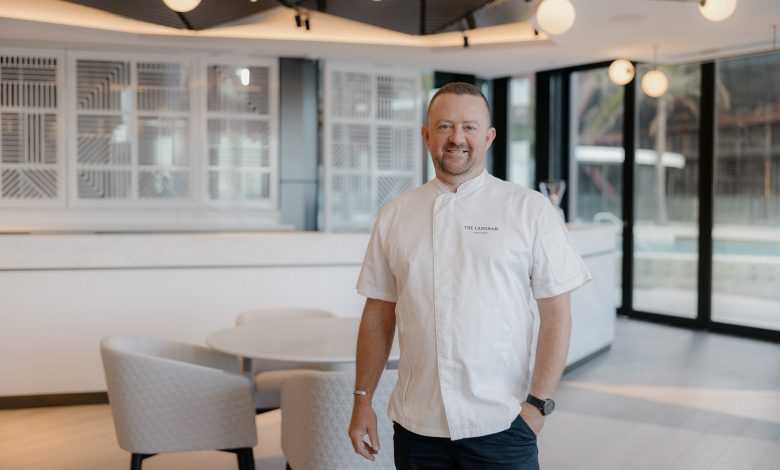 Hotel News
Human Resources
News
News In Brief
Extraordinary talent pool to launch Langham legacy in Queensland
Excitement builds as The Langham, Gold Coast recruits diverse 'guest minded" team ahead of June 23 opening 
With 100 new recruits starting this week at The Langham Gold Coast, momentum is building for one of the most exciting hotel openings in years. With the sector in the midst of a staffing crisis, we asked how the iconic international hotel brand attracted such a skilled and passionate team.
The Langham, Gold Coast's HR Director, Briony Low is herself an early recruit to the team, she has prior HR experience in retail, government and the hotel sector but says being part of this hotel pre-opening journey has been a "very exciting experience" despite having to navigate the impact of a staffing crisis.
She told AccomNews: "It's been incredible to see this amazing property come to life, at its heart are the people we have recruited and now we are so close to opening the excitement is tenable."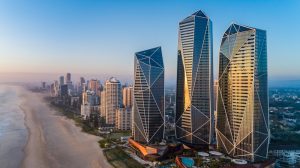 As far as recruitment goes Briony says,  luckily they found the process fairly straightforward. She attributes being able to successfully pique the interest of so many talented and passionate people to several factors.
She explained: "The hotel is the first truly beachfront luxury hotel on the Gold Coast to open in 30 years and people want to be part of this iconic luxury high-end brand. The brand's reputation really played to our favour when luring talented people back to hospitality, especially those who left for other industries during COVID.
"Of course, we also made sure we put a good benefits package plus a learning and development program in place. Finally, we were able to recruit great people into key leadership roles and this is a magnet for others who are equally passionate."
Briony says she is excited to welcome the 100 recruits who start this week, some of who she says are skilled hospitality experts while others come from healthcare, childcare and retail backgrounds. 
"It is a diverse team, but they all share a people-centred, guest minded spirit," Briony said.
A big part of the Langham brand is its reputation for fine food, which is why Briony is very excited about the recent appointments of some of Australia's most talented and innovative culinary experts to guide a new wave of luxury dining for the hotel.
Hotel dining industry veteran, Craig Robertson has been appointed as Executive Chef to work closely with the newly appointed Executive Sous Chef with global expertise, David Vandenabeele, and industry-leading pastry chef, Ryan Stevenson, appointed as Executive Pastry Chef.
Raring and ready to elevate the Gold Coast culinary scene, Craig told AccomNews he will guide his team to bring the Langham Hospitality Group's global reputation for luxury culinary experiences to life in the heart of Surfers Paradise.
Originally from the Gold Coast, Craig commenced his career as an apprentice in The Gold Coast Casino and is happy to return, full circle, over 35 years' later to the location he loves. Now he's back with a wealth of global industry experience and 20 years success as an Executive Chef and excited to launch a Langham legacy in Queensland.
"This is a dream position for me and I am thrilled to be joining The Langham family on the Gold Coast. The food and beverage offering will be unparalleled and will offer a new level of luxury in the area," Craig said.
Craig is passionate about sustainability and told AccomNews that he plans to support local farmers and look after the Gold Coast community where many have recently done it so tough with bush fires, floods and COVID.
He is already sourcing local produce in preparation for the opening which is only weeks away and says his team will offer something "a little different because a luxury culinary experience should be all about the finer touches."
Craig reveals to AccomNews that The Langham Gold Coast afternoon teas will be a signature!
The brand is famous for its afternoon teas and Craig assures that guest expectations will be exceeded with newly appointed Executive Pastry Chef, Ryan Stevenson bringing his global expertise as twice Belgium Chocolate Master (2008 and 2010), Maker of the 2009 Best Praline in the World and the only Australian to have been the Director of a chocolate academy.
Ryan was previously pastry chef for Belgian chocolate brand, Callebaut and Head Pastry Chef at a three-Michelin star restaurant in Belgium, and currently is team captain for Australian Pastry Team as it prepares for a tilt at the World Pastry Cup in 2023.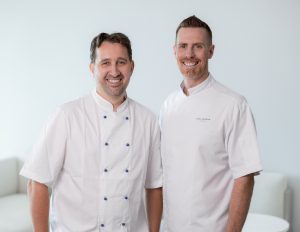 Joining Craig as Executive Sous Chef is David Vandenabeele. Originally from Belgium, David will bring over 25 years of experience in fine dining and luxury hotels across the world, including Belgium, Australia, London and New York. He has held various chef roles in Michelin Star restaurants including 1 Lombard Street in London, Ostend Queen and Maison Du Boeuf in Belgium, and Restaurant II in Brisbane.
The Executive Chef team will spend the coming weeks putting together their team of experts to work across a variety of new Langham Gold Coast dining venues each with their own unique offerings. These range from a simple club sandwich and decadent buffets through to Japanese robatayaki, Michelin-starred Cantonese cuisine, and award-winning cocktails.
John O'Shea, General Manager of The Langham, Gold Coast said the new Hotel promises to extend Langham Hospitality Group's famous reputation for world-class dining experiences.
"The Langham, Gold Coast's culinary experiences and tastes of the world will form an absolutely integral part of our overall luxury experience for guests. Through a wide range of dining options, we'll balance providing something for everyone with a cohesive feeling of luxury no matter where you dine," Mr O'Shea said.
"We're honoured to have the expertise and world-class talent of Robertson, Vandenabeele and Stevenson guide us into creating something truly special. We're excited to combine their talent with our global reputation for luxury dining to breathe new life into the South-East Queensland's dining scene."