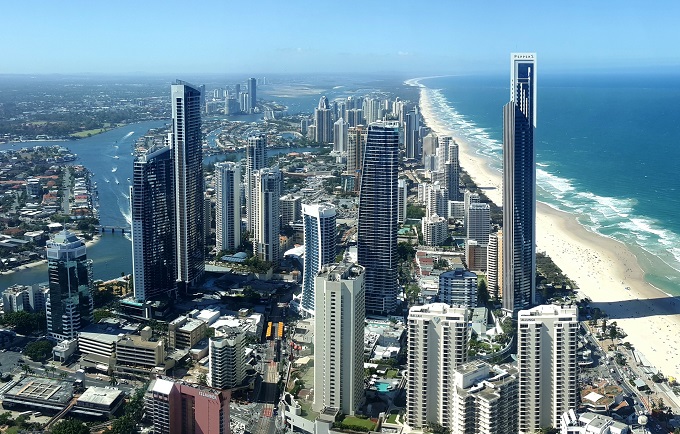 Events
News
News In Brief
'This is Gold Coast' famil looks to generate $40 million
Event major opportunity to showcase region's new accomm, event spaces and fresh experience offerings
Aimed at generating $40 million for the Gold Coast's business events recovery, Destination Gold Coast has welcomed 80 conference organisers, decision-makers, and media representatives in what represents its biggest MICE-oriented hosting since before the pandemic.
Destination Gold Coast CEO Patricia O'Callaghan said the annual 'This Is Gold Coast' event represents a cornerstone for the region's business events sector, and this year, her team was incredibly proud to showcase some of the Gold Coast's newest accommodation and event spaces blended with fresh experiences and offerings.
"Business events is a sector built on face-to-face interaction, and we are hearing loud and clear from our partners and delegates that nothing beats human connection," Ms O'Callaghan said.
"80 fully hosted buyers hailing from domestic and international markets will get the opportunity to connect with our local partners and rediscover a city that is quickly becoming a hub of visionary thinking and one of world's most exciting business events destinations. 
"The delegation represents companies and associations with the potential to generate more than $40 million in future business events for the city."
Innovation, creativity, and entrepreneurship were front and centre this year with the program accelerated by a robust Knowledge Program that showcased the innovation and entrepreneurship shaping the Gold Coast into a smart and sustainable city of the future.
The Knowledge Program, which included keynotes from the City of Gold Coast and the Gold Coast Health and Knowledge Precinct, received grant funding from the Australian Government under the Recovery for Regional Tourism Program administered by Austrade.
Destination Gold Coast's Head of Business Events Selina Sinclair said the Gold Coast's credentials to stage business events continues to grow.
"The business events sector is an important part of our weekday visitor economy and prior to the pandemic generated $570 million in economic benefit for the city," she said.
Program highlights included a welcome lunch beachside at Burleigh Pavillion, a future focused Industry Knowledge Exchange at the Gold Coast Convention and Exhibition Centre and evening showcases at Miami Marketta and Cali Beach Club.
Delegates considering the Gold Coast for a future business event also had the opportunity to engage with over 30 Gold Coast meeting and accommodation venues and specialist suppliers in a full day of pre-scheduled meetings at Gold Coast Convention and Exhibition Centre.