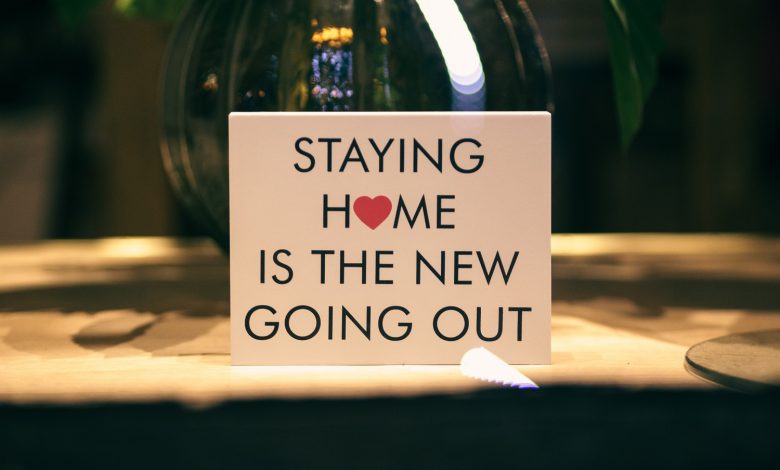 News
News In Brief
Research
Embattled hospitality sector facing a lean spring
New research shows interest rate hikes, global inflation and COVID surge placing heavy squeeze on F&B spending
With interest rate hikes, the threat of global inflation and the latest Covid-19 surge having a serious impact on household spending, new research shows Australians are preparing to significantly reduce the frequency they visit, and the amount they spend, at restaurants, bars and cafes.
The 'Cost of Living' research, released by guest experience and retention platform SevenRooms' reveals that 82 percent of Aussies have already altered their spending habits and upwards of 30 percent of hospitality spending could be diverted in coming months to general household expenses. 
Four in five (82 percent) Australians feel that the current cost-of-living crisis has impacted their spending habits already, while a further 12 percent believe they will be impacted soon.
The hospitality sector, in particular, will be a focus for their cut-backs. Three-quarters (78 percent) of Australians will visit restaurants, cafes and bars less, – and 79 percent said they'll spend less when they do visit – as a result of recent cost of living pressures.
Before the cost-of-living squeeze the average Australian spent $129 dollars per month visiting or ordering take away from restaurants, bars and cafes.
Today, however, they're spending just $91 – a drop of $38 and almost one third (29 percent) of their previous spend. 
 The research also reveals that dining out is Australians' primary focus for dialling back their discretionary spending, with one in three (32 percent) treating this as their priority cut-back, followed by non-essential travel and non-essential shopping, such as clothing, home goods and personal care items. 
The average Australian will visit or get takeaway from restaurants, bars and cafes twice a month, while one in eight won't do so at all.
Restaurants will bear the brunt more than most, with 60 percent of Aussies planning to dine out less frequently, followed by visiting bars (53 percent), getting takeaway (50 percent) and visiting cafes (43 percent).              
SevenRooms General Manager APAC, Paul Hadida said after two years in which they had to use every ounce of their resilience, innovation and adaptability, there are further challenges ahead for Australia's hospitality industry.
"We're now feeling the medium- to long-term impacts of the pandemic, and many Aussies plan to cut back their expenditure on eating and drinking out.
"It puts a  fresh burden on tens of thousands of businesses who are also contending with rising COVID-19 case numbers and historic staff shortages. 
"However, even in the wake of rising food prices and cost-of-living pressures, Australian consumers say there are plenty of ways venues can incentivise their loyalty.
"Whether its complimentary drinks, personalised offers or loyalty points, there are opportunities for venues to be strategic to keep their venues busy and customers engaged.
"While it might be a lean spring for some, those that leverage technology and data to boost guest loyalty and exceed guest expectations can expect a busier, more profitable peak season ahead. "
Incentivising loyalty 
When consumers are more reluctant to visit and spend at restaurants, bars and cafes, venues must identify ways to incentivise loyalty by providing meaningful experiences for their existing customers. According to the research, Aussies say their loyalty (and dollars) would increase if they:
Received a complimentary drink or appetiser (34 percent)
Received personalised offers based on a previous visit, for example a discount at the restaurant or bar, complimentary dish/cocktail, etc. (33 percent)
Received dining credits for hitting a new loyalty tier, for example, $100 tier achievement, free meals, etc. (31 percent)
Received additional loyalty points, for example 2x points per dollar, bonus points for spending challenges, etc. (28 percent)
Nationwide impacts                                                                                                                                 
Just as the pandemic has had vastly different impacts on different states, there are differences in how the cost-of-living pressures are being felt too.
As examples:
So far, 73 percent of Victorians are feeling the impacts of the cost-of-living crisis; the next lowest state is Western Australia with 83 percent. The highest is South Australia, where 90 percent have been impacted already.
Victorians (71 percent) are the least likely to cut back on visiting hospitality venues, while South Australians (90 percent) are  the most likely.
Two in five (40 percent) West Australians plan to visit restaurants, bars and cafes less than once a month, considerably higher than all other states, and in particular New South Wales with nearly half the respondents (21 percent).
Younger Australians feeling the pinch
While the impact is being felt most keenly amongst young Australians, with 90 percent of 18-34-year-olds (higher than the 82 percent national average) feeling the pressure, they're more inclined to visit venues if they receive incentives.
43 percent would visit venues if they received a complimentary drink or appetiser (national average – 34 percent)
45 percent would visit venues if they received personalised offers based on a previous visit (national average – 33 percent)
38 percent would visit venues if they received additional loyalty points (national average – 28 percent)