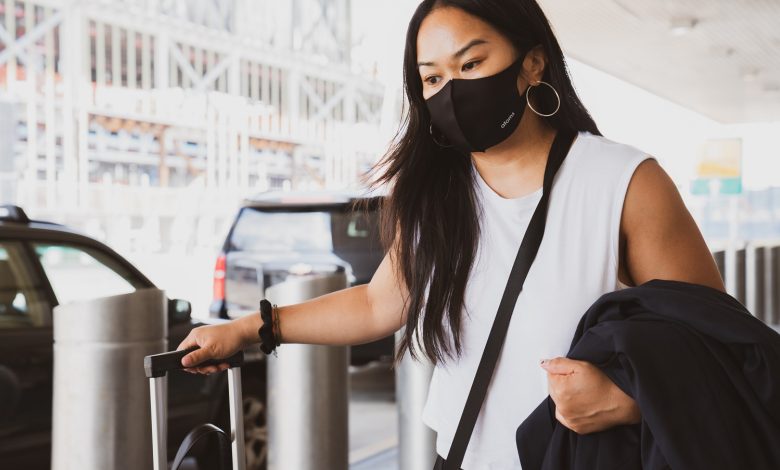 News
News In Brief
Op-Ed
Op-ed – What happens if I test positive to COVID-19 while I'm overseas?
Navigating different country's rules and testing requirements can present challenges by Dr Geoff Ramin
Although we as a global community have learned to live with COVID-19, the world isn't quite the same.
One of the most common questions our Australia-based call centre team members get asked as people prepare for their trip is: "What happens if I test positive to COVID-19 while I'm overseas?"
Trying to navigate different country's COVID-19 rules and testing requirements, in addition to making calls to airline call centres while feeling sick is incredibly challenging. This is where your travel insurance provider comes in to help.
Put simply, there are two key challenges if a traveller tests positive as they try to come home:
They might feel well enough to travel, but can't produce the negative test needed to get on the plane resulting in an unexpected extension to their travel plans;
(And certainly the worse scenario) they are very sick and require medical assistance while overseas.
At Allianz, we're here to help and can use our expertise in dealing with complex, foreign medical systems to support and better guide people through this confusing time.
COVID-19 still affects people very differently and your individual case can vary based on existing symptoms, and any risk factors such as your age, pre-existing conditions, medical history, and any co-morbidities.
With this information, medical professionals can more accurately predict the course of the disease – in terms of severity and duration.
At Allianz, we tell our customers to contact us if they fall ill and require assistance finding medical treatment, because once their overall medical condition has been determined, our team of doctors, nurses and case managers can make an informed decision on how to ensure they get the best possible care – tapping into our global medical networks if the need arises.
Make sure your insurance policy includes cover for overseas medical and hospital expenses because without it, a hospital stay overseas can add a significant unexpected cost to your holiday. Just because someone is asymptomatic, or has mild symptoms, doesn't mean they can automatically fly home.
While Australia no longer requires a negative COVID-19 test to enter the country, some main transit hubs like Hong Kong and Dubai do. There are also specific rules about what kind of test is required and a time window that it is considered valid, so check with your airline and the local airport website.
If you can't come home on your scheduled flight, depending on the insurance product and the level of cover you have purchased, your insurer may reimburse you for additional accommodation and travel expenses.
When required, Allianz helps its customers liaise with the local consulate and directs them to the right website to ensure they comply with the local legislation while testing positive.
If you have symptoms that need medical treatment, our team at Allianz works with a global network of multilingual travel and medical assistance specialists, which means we can direct you to the most appropriate facility in the country you are in.
The ever-changing travelling landscape in the post-COVID world can be challenging for travellers, and if COVID-19 has proven anything, it is the value of travel insurance to provide cover when overseas.
But not all policies are created equal so check the table of benefits and the Product Disclosure Statement to understand if your policy is the right match for you and your holiday.
You wouldn't buy a pair of glasses that aren't your prescription, and it's the same with insurance – it's important that your policy is the right match.
Allianz Partners' Chief Medical Officer – APAC Region,  Dr Geoff Ramin is a Fellow of the Australasian College of Emergency Medicine, Consultant Visiting Medical Office (VMO) at the Intensive Care Unit at The Tweed Hospital and Director at MSS Strategic Medical and Rescue.