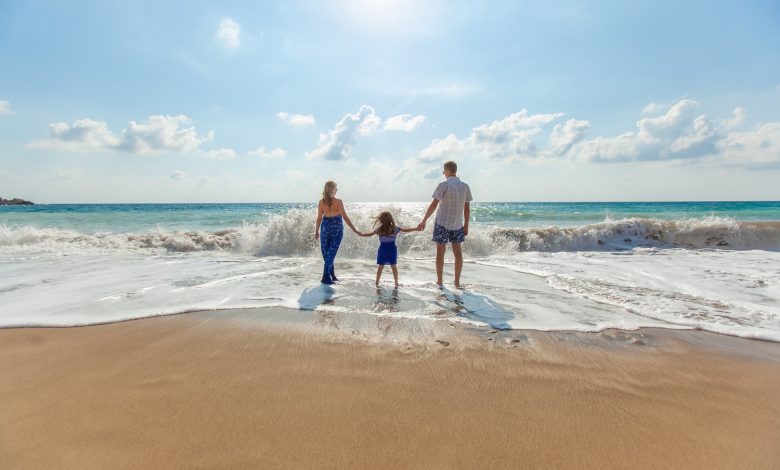 News
News In Brief
Research
Travel rush driven by need to reconnect and feel human again
Hilton study data reveals shift towards new emphasis on family togetherness
A study by Hilton reveals that local consumers are quickly embracing travel once more to rebuild family bonds and revive body and soul.
Conducted with over 1,000 respondents across Australia and five additional south east E Asian markets data emanating from Hilton's 2022 Global Trends Report shows after years of closed borders, mandated restrictions, and streamlined social circles, families cannot wait to travel together.
DISCONNECTING: NEW RHYTHMS OF REST
The rise of remote working during the pandemic has perpetuated an always-on culture, resulting in a greater need to establish new rhythms. While traveling has always been an avenue for adventure, survey findings show that it's necessary to disconnect when the lines between work and life are increasingly blurred.
Despite saying they would like to, 64 percent of employed respondents from Australia cannot seem to switch off their work mode.
There is also the added stress of guilt associated with responding to work emails while on vacation, according to 58 percent of Australians.
RENEWED PRIORITY CONNECTIONS WITH FAMILY 
While health, safety and cleanliness remain a top priority, family travellers across all six markets are ever more motivated to be together. This new emphasis on togetherness is not only reflected in picking pastimes, but also in preferred room arrangements with 51 percent of Australians now placing a lot more thought in planning for family-friendly activities during trips.
For 61 percent of Australians, confirmed room upgrades are considered to be an important hotel and resort offering, minimizing any uncertainty and giving families greater peace of mind.
REIGNITED INTIMACIES
Compounded stress during the pandemic has taken a toll on couples as they turn to travel to reignite the romance. Creating meaningful connections with one's significant other is a high priority, as the data reveals. Having a romantic meal with significant other consistently ranks high (#2) among other preferred activities when they have alone time while traveling with family.
Parents hoping to steal a moment to themselves while on holiday may find keeping the kids entertained can be a challenge.
Screens may be a go-to distraction to keep children entertained, but as the survey reveals, it comes with strings attached – namely parental guilt with the survey showing 96 percent of parents inevitably allow their children some amount of screen time to keep them occupied while on vacation.
REBUILDING BONDS OVER FOOD
The Hilton survey findings also show that family travellers are looking forward to sitting together with good food that everyone will enjoy, a reflection of how the simple act of sharing a family meal together after years of restrictions carries deeper significance.
Across all markets, having a variety of food and beverage offerings on-property is a top-of-mind consideration (#1) when booking hotels and resorts.
Hilton, Asia Pacific Senior Vice-President & Commercial Director, Ben George said more than ever than ever, Hilton is seeing consumers raring to travel again to reclaim the human experience.
" Our findings clearly showcase pent-up desires to reconnect with family and disconnect from the hustle," he said.
"With constant video conferencing and the incessant ping of messaging apps, everyone is in digital overdrive. In this recovery climate, travel in itself, from new experiences to unforgettable hotel stays, will be part of a journey to feel human again."