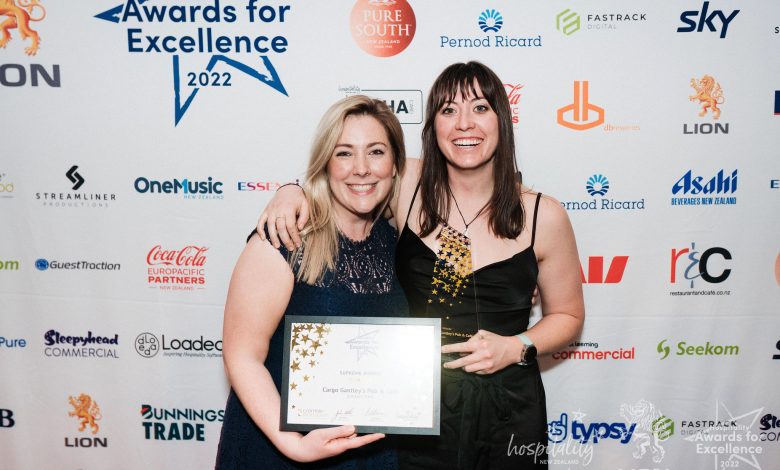 New Zealand
Queenstown pub takes out Supreme Award at Lion Hospitality Awards for Excellence
HNZ commends industry for its "guts and perseverance"
Queenstown's Cargo Gantley's Pub & Cafe from Queenstown has won the Supreme Award at the 2022 Lion Hospitality Awards for Excellence.
Announced at a black-tie dinner event at the Grand Millennium Hotel in Auckland, Cargo Gantley's Pub & also won the Best New/Redeveloped Food & Beverage category before being chosen for the top award from winners of the other categories.
The event, held for the 24th time, this year attracted a record 260 entries.
Congratulating the winner, Hospitality NZ Chief Executive Julie White said Cargo Gantley's Pub & Cafe was a very worthy winner from a top field of category winners.
"They are well-deserved winners, and Hospitality New Zealand congratulates Cody Hughes and his team. They did a fantastic job under another year of the most trying of circumstances, as did every other category winner and finalist," she said.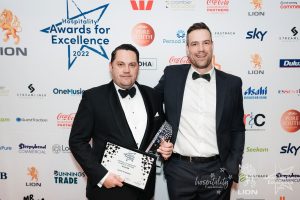 "For many businesses and operators, just being able to enter was a small miracle in itself after the tough year they've had.
"The competition was fiercer even than last year, which is a testament to the resilience the industry has shown through the pandemic. It was almost as if everyone lifted again.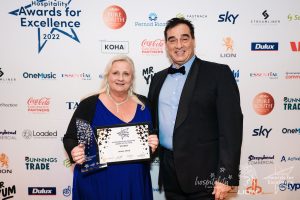 "Every hospitality and accommodation business and every worker out there deserved their own medal for the guts and perseverance they showed.
"I would like to thank our main sponsor, Lion New Zealand, and the category sponsors, who have again stuck with us through the thick and thin of the past year."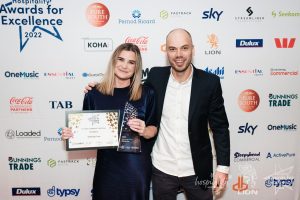 Lion's Country Director, Craig Baldie, said his company remained in awe at how the hospitality industry has performed in the face of the huge challenges of the past year, and they were delighted to be able to continue to support it."
The event this year saw four new awards this year added to celebrate the industry leaders who have played a major role over the last two years.
The 'Leader of the Year in Hospitality' was Jamie Freeman from Joylab, 'Leader of the Year in Accommodation' was Jacqui Cheal from Ramada by Wyndham Albany,  and 'Future Leader of the Year' was Ashleigh Gee from Miss Gee's Bar & Eatery.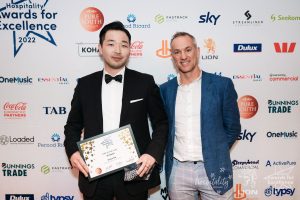 'Chef of the Year' was awarded to Jiwon Do from QT Museum Wellington.
Industry stalwart Peter Norrie was inducted into the Hospitality Hall of Fame and Stacie Warren of Century Park Motor Lodge was awarded the Lynn Braddock Memorial trophy.
The full list of winners is available at https://www.hospitality.org.nz/s/awards