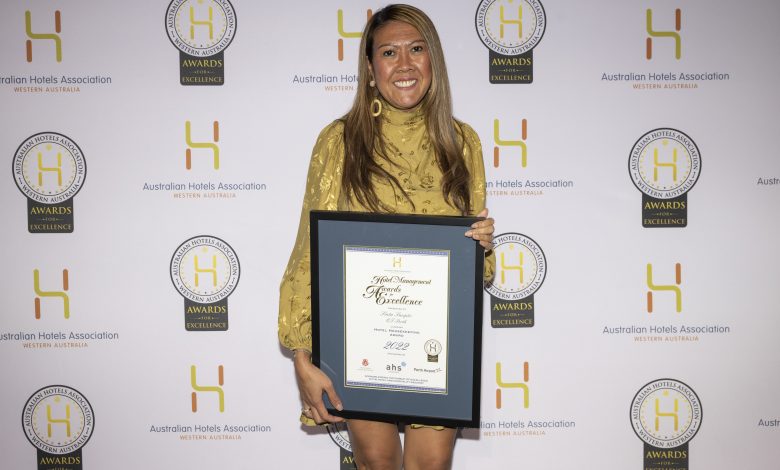 Hotel News
News
News In Brief
QT Perth housekeeping team's exceptional 'go-get-em' attitude recognised
Much-loved hotel cleans up at AHA WA awards
Earlier this year QT Perth was a big winner at the prestigious AHA Accommodation Awards for Excellence, accepting a coveted award for Western Australia's 'Best Accommodation Hotel'.  
The industry event highlights the very best of Australia's accommodation offerings and its leaders, therefore it's easy to see why one of WA's most-loved hotels was a finalist in seven out of the 22 categories. 
QT Perth is a dynamic establishment that exudes quality and the awards not only recognised the hotel's exceptional food and beverage outlets but also its outstanding housekeeping department with the AHA 'Employee Housekeeping Award' was presented to Sinta Suripto, in recognition of her outstanding contribution in the field.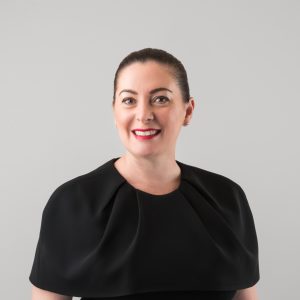 QT Perth's General Manager, Lisa Parker said: "We are so honoured to be recognised at the AHA WA Awards. Taking out both 'Best Accommodation Bar and Restaurant of the Year' plus WA's 'Best Accommodation Hotel' is an amazing achievement amongst the high calibre of talent in the state. We are extremely proud of the experience QT Perth provides each and every day. It truly is a testament to the team." 
QT Perth is located in the CBD with 184 guest rooms across 18 levels, all of the rooms and facilities ooze style and sophistication. The hotel focuses on art and design, and its team offer a "personalised guest experience, unforgettable dining and a signature touch of quirk". 
Described as "impeccably dressed for those who appreciate the finer things, QT Perth is a polished diamond in the heart of Western Australia. Perfect for modern explorers, wildflowers and the creatively charged, this urban oasis is a gateway to all that Perth has to offer".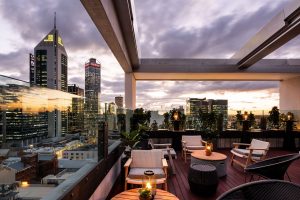 The Rooftop at QT is one of its most standout features, presenting Perth's highest rooftop bar with spectacular views across the Swan River, CBD and out to the Swan Valley. Its Santini Bar & Grill celebrates classic Italian dining and brings Mediterranean flair to the city. 
But at the heart of the hotel is its award-winning housekeeping team, recognised as being an essential element to the hotel's success in exceeding guest expectations.  
AccomNews asked QT Perth General Manager, Ms Parker and award-winning housekeeper, Sinta Suripto to reveal the secrets of housekeeping success. 
Ms Parker told us: "At QT, our passion is people. Not just our guests, but every one of us who looks after them. We work together to create a place that celebrates individuality. A place of quirky luxury. A fun place to come to work." 
She said the members of the housekeeping team are special because they have enormously positive personalities.  
"They have a 'go-get-em' attitude and continually exceed in offering exceptional customer service standards" she added.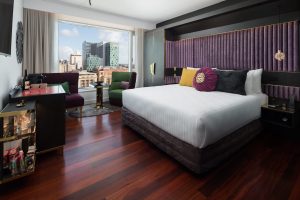 What is it about the housekeeping department that makes it the heart and soul of a hotel? Ms Parker replied: "Ask someone to think back to a QT they've stayed at and they're likely to reminisce about the personalised greeting, about unlocking the door and stepping into their own private oasis, when the towels were artfully folded in the luxe bathroom, or the friendly staff that went out of their way to fulfil requests and make a room sparkle. 
"Our diligent QT housekeeping staff work hard to deliver thoughtful and skilful personalised touches that elevate each and every guest experience." 
What are the most important housekeeping jobs to get right for guests? She said: "Housekeeping at QT comes down to being an invisible task, we want our guests to feel like they're checking into a room that's being stayed in for the very first time – it's their room!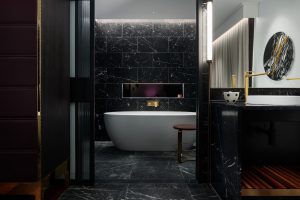 "This takes great strategy, detailed planning, polished execution, and exceptional communication." 
Finally, Ms Parker explained how the hotel attracts and retains housekeeping staff.  
"You can't make culture. You can only create the perfect conditions for it to thrive. That's QT and for QT Perth, this really comes from the unique individuals who make up our team." 
She proudly added: "We're passionate, progressive and inclusive. We nurture talent and promote internally. When you work at QT Perth, you don't just come to work, you bring yourself to work."  
Delighted 'Employee Housekeeping Award' winner Sinta Suripto said she is overwhelmed and proud of her team's achievement, she is happy it has been recognised for its talent and success. 
She told us: "I have always worked in housekeeping; I started my career as a housekeeping attendant in 2003 with AHS hospitality.  
Why housekeeping? "Because I love the attention to detail," she admitted. 
Ms Suripto is from Indonesia and came to Australia to join her husband who was offered a position in Perth. They wanted to build a better life for their family. 
What excited you most about working at QT Perth? She said: "Opening a new five-star hotel in the city and being able to recruit my team, who I knew would be able to deliver and maintain the required standards." 
Did COVID change how you work? "Yes, COVID has challenged us with staffing issues but has increased awareness of elevated cleaning practices. COVID also required us to have a better understanding of different ways to roster our staff to ensure we maintain high standards." 
What do you like most about your job and what inspires you?  "Working closely with my team and watching them grow and achieve inspires me most." 
She added: "The entire QT Perth team inspires me every day." 
Tell us about your housekeeping team? "I have a great team that I have built around me, some of my team members have worked with me for over 15 years." 
Ms Suripto explained that to create an effective team it is critical to understand your team and work with them. 
What are your most important daily tasks? "Ensuring that I support my team daily and that they have all that is required to complete their tasks," she said. 
What product or piece of housekeeping equipment would you never want to be without? "Every piece of cleaning equipment on our housekeeping trollies are important and chosen to ensure that the required tasks are completed quickly and effectively." 
Do you have any housekeeping tips you can share? "Be patient with your team and ensure that your communication is clear." 
What gives a guest room an extra special touch that guests love? "A thoroughly clean and presented room that you would want to stay in." 
What are your tips for a perfectly made guest bed? "Use the absolute highest quality bed linen like the linen we use at QT." 
When you talk to guests what is their general feedback on their experience? "Guest expectations are very high, and their feedback is invaluable when ensuring standards are met." 
Finally, Ms Suripto's advice for anyone thinking about a career in housekeeping is to "understand the importance of teamwork."