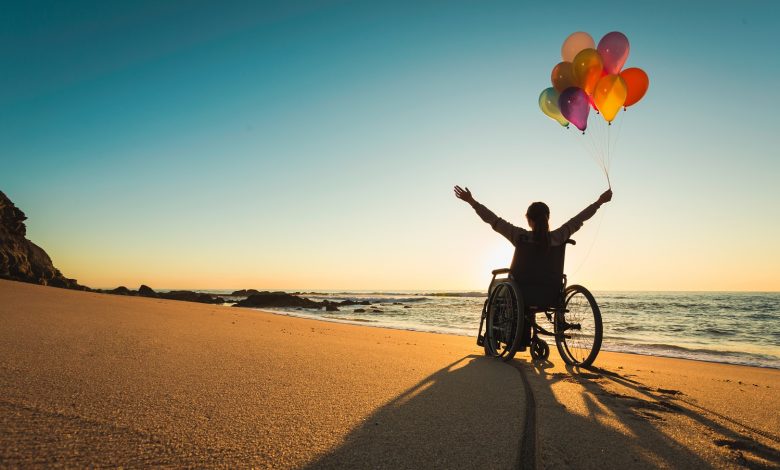 Management
Marketing
News
News In Brief
What's the fastest growing & most untapped $3.3 billion travel market?
The accessible needs travel market is ready to be tapped into, so "train-up" now says Spinal Cord Injuries Australia and Accessible Accommodation
People with a disability account for 17 percent of Australia's total tourism revenue. Worth $3.3 billion this is the fastest-growing travel sector in the country, yet many Australian hotels and short-stay accommodations fall short when offering truly accessible and comfortable accommodation.
In addition to those who have disabilities or accessible needs, there are many travellers from the ageing Baby Boomer market who also seek safe accessible accommodation. This demographic holds 53 percent of the nation's wealth.
Our latest AccomNews print issue is available now. Read it HERE
When (due to the pandemic) there was a 60 percent drop in international visitors to Australia, the accommodation industry truly began to recognise the value of tapping into the local travel market. We now have the fastest-growing local travel market in our own backyard (travellers with accessible needs) and it's increasing because funding bodies such as the NDIS provide up to 28 days' allowance for accommodation, giving people with a disability the opportunity to travel more.
Do international visitors seek accessible accommodation?
Yes, it's an exciting opportunity. According to accessible travel market figures, there are around 1.8 billion people with disability worldwide, add family and carers (because people with disabilities travel with carers) that is a potential market of 3.4 billion people – a bigger travel market than China and EU combined!
Home and away, the 'accessible needs' market is a huge business opportunity for accommodation providers and it remains largely untapped.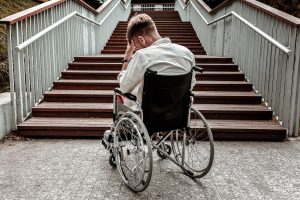 So why isn't the accommodation and tourism industry tapping into this market?
Quite simply, it's down to fear says  Kerry Williams from Accessible Accommodation, "fear of giving a guest a less than satisfactory experience, which might result in a poor review".
She told AccomNews: "When I ask an accommodation operator, 'do you have accessible rooms?' The common answer is, 'yes, but I don't think they are good enough'. Nine out of ten times the rooms are in fact more than good enough."
Kerry's goal is to help service providers overcome those fears, and that's why Accessible Accommodation along with Spinal Cord Injuries Australia (SCIA) have launched the Inclusion Services Training Program.
SCIA is an organisation built and run by people with the lived experience of traveling with disabilities. They understand the challenges faced by travellers with accessibility needs and advocate for inclusiveness and positive travel experiences for people, their families and carers.
The Inclusion Services Training Program is an online course, which helps accommodation providers feel more confident about their accessible rooms and facilities and to improve their guest experiences for people with accessibility needs. Among those who have already taken the training are Crowne Plaza Darling Harbour and Aligned Corporate Residences.  
Dianne Lucas, CEO of SCIA said: "We've created this training program to work with accommodation providers on their accessible offerings so they can not only improve the travel experience for people with disabilities and accessibility needs but also so these providers can maximise their business potential. It's a win-win."
"Our training includes recognising examples of accessible and usable accommodation, and the contrary, and aims to give providers the tools to provide accommodation for all.
"It was created by some incredible brains at SCIA and Kerry Williams from Accessible Accommodation who worked closely with our great network of people with lived experience who are often left disappointed and frustrated when they travel."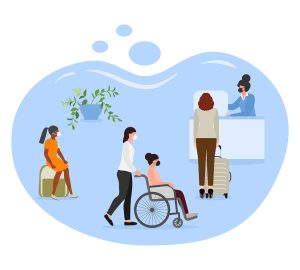 Kerry Williams added: "While Australian hotels offering accessible accommodation are required to adhere to regulations to advertise as accessible, this doesn't necessarily translate to guest comfort for those living with a disability.
"The course includes practical, cost-effective solutions to create a truly welcoming guest experience."
Eugene Human, General Manager at Crowne Plaza Sydney Darling Harbour, recently completed the training, and urged other accommodation providers to complete it and said: "We can all benefit from improving our accessibility offerings and fully understand what is truly needed to ensure comfort for people with accessibility needs."
Nu Nizam, General Manager of Aligned Corporate Residences Kew, also committed to the training to ensure ACR Kew can provide the highest standard of accessible accommodation.
Reflecting on his experience in hotels, he said: "Time and time again, Aussies with accessibility requirements book accommodation 'catering to their needs' and arrive to find that they can't use the shower, their carer can't walk around their bed, or they can't make their way into the pool.
"While these accommodation providers advertise as accessible, they offer the bare minimum and so often don't meet the expectations of these travellers to make a stay enjoyable."
Ashlee Morton has been a paraplegic since she was two years old and has had countless encounters with hotel rooms advertised as accessible yet the reality is vastly different!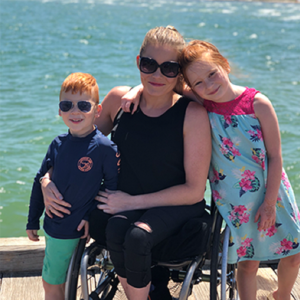 Ashlee travels with her two kids and knows too well the frustrations that come with accessibility issues with accommodations.
She told us: "I travel a lot, for both work and pleasure, and have had too many negative experiences when checking into a hotel.
"Many hotels meet minimum requirements to claim they're accessible yet having no lived experience, don't fully understand what travellers with disabilities need to be comfortable.
"It's really heart-warming to see businesses finally realising that these small changes aren't small to people like me, who need room for my equipment and everyday human needs like having a shower."
The training is available HERE 
It takes approximately two hours and provides a certificate of completion.
All accommodation providers are urged to do their part and complete the training so they too can provide comfortable accommodation to all.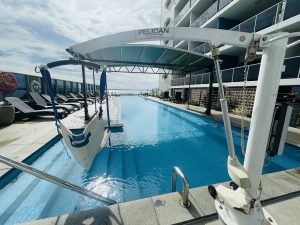 About Spinal Cord Injuries Australia 
SCIA is a national for purpose peak body with over 3000 members. Over 25% of our employees and 50% of our Board of Directors have a disability making us a true disabled people's organisation and experts in lived experience. SCIA's services include NeuroMoves gyms, peer support, NDIS Support Coordination and Plan management, emergency services, disability employment, resilience programs, and advocacy. Our newest social enterprise, Inclusion Services, offers industry specific inclusion training.
About Accessible Accommodation
Accessible Accommodation is the leader in accessible travel, dedicated to making travel accessible for all. Accessible Accommodation is revolutionizing travel for people with disabilities by providing such comprehensive information, tied together with its unique three-tiered rating system, so that guests with disabilities have the necessary information to look and book accommodations suiting their unique needs.  This also benefits operators by making it clear what accessibility standards they presently offer and how they can improve their accessible amenities. Their crew all have lived experience of disability themselves, who live and breathe their mantra "Because Everyone Deserves A Break".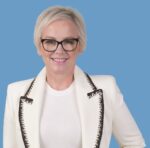 Mandy has over 17 years of accommodation and tourism industry writing experience and is Editor of AccomNews & Resort News, Publisher of SchoolNews & Director of Multimedia Pty Ltd. She is a retired registered nurse with a 25-year NHS career that followed a few unforgettable years in hotel housekeeping.