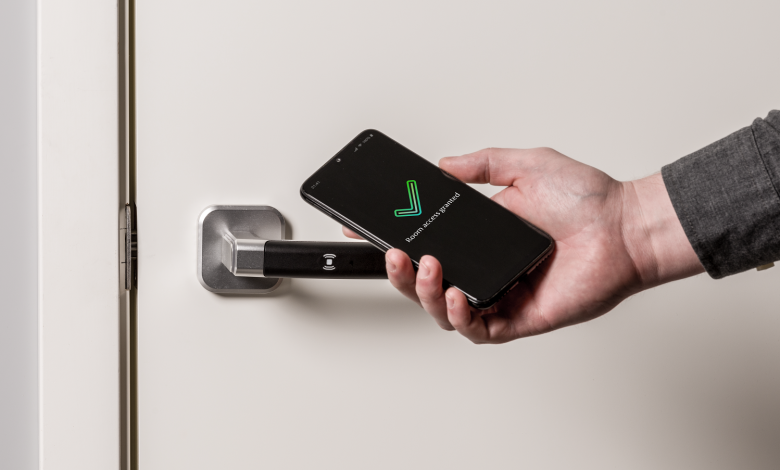 Management
News
News In Brief
Safety & Security
Technology
Door lock solutions: Keep pace with industry trends and guest expectations
The latest high-tech door lock systems are designed to strengthen security and enhance convenience for both staff and guests across a property
Guests want to feel safe and secure when they travel, they want to be assured that an accommodation has employed the highest quality security measures.
The latest in high-tech door lock systems are designed to strengthen security and enhance convenience for both staff and guests across a property.
Our latest AccomNews print issue is available now. Read it HERE
Most importantly they provide guests with reassurance that their safety is a priority and their privacy respected, they also appreciate the elevated level of comfort and personalised experience that the new systems offer.  
Increased security
Today's smart door locks can be operated using smartphones and keycards. The system typically uses wireless technology such as Bluetooth or wifi to communicate with a central server, which manages access permissions and provides audit trails for each lock. This allows staff to easily manage access permissions, monitor the status of each lock, and unlock doors remotely, if necessary.
Integrated systems
Some door lock systems also come with additional features such as occupancy sensors, energy-saving settings, and integration with other hotel systems such as room service and housekeeping.
They may also be integrated with security cameras and alarm systems to provide an extra layer of protection.
A heightened sense of safety and security for guests
Steven Barnwell Sales Manager Vintech Systems agrees that when travelling away from home a guest's biggest concern about locks is security and reliability.
And when door locks only allow authorised individuals to enter the room, it gives guests peace of mind, reduces the risk of theft, burglary and other security incidents.
Many guests also have increased concerns about their privacy along with the security of their own personal information.
On this Michael Benikos CEO, Assa Abloy told us Cloud-based access management solutions are taking the industry by storm due to the far greater operational efficiencies and security protections that such platforms typically feature.
He said: "Cloud-based means no need for costly onsite servers, while automatic software updates ensure that properties and their guests are always protected using the latest security protocols.
"Using a cloud-based access management system, means that properties can maintain the high-level security that today's guests expect, while also ensuring streamlined operations that can live up to increasing demands for ever faster, more response service."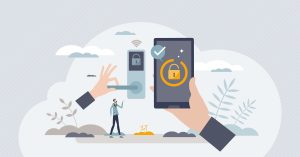 Convenience
Mr Benikos said that guests "appreciate the convenience of not having to carry around a physical key".
Instead, they embrace using their smartphones.
He said: "With many having to go contactless during the global pandemic, more and more guests are now accustomed to the instant convenience that such services provide.
"This is especially true with regards to check-in and guestroom access, with large numbers of guests now seeking out digital key services to avoid front desk lines after a long and tiring journey."
Mr Barnwell agreed, "mobile connectivity is becoming more of the standard for operators and their guests. With the modern traveller not only travelling with their mobile phone for business but also pleasure it is becoming the preferred option for property access".
He said: "Self-check-in kiosks are another convenient solution introduced to assist and enhance the guest experience at reception during the check-in process.
"The Kiosk allows guests to check themselves into their hotel without the need to engage directly with staff, this became very important globally during the health pandemic."
Easy monitoring
Staff can easily monitor the status of each lock and quickly respond to any issues. This also helps to ensure a smooth check-in and check-out experience for guests.
Personalisation
Modern door lock systems can be customised to suit individual guest preferences, such as allowing them to choose their own PIN codes or granting access to specific areas of the hotel.
Mr Benikos said: "In addition to addressing guest demands for improved convenience, mobile key technology also allows businesses to better cater to expectations for a personalised service. With today's guests overwhelmingly valuing the ability to influence how their stay unfolds on their terms, mobile key solutions significantly provide them with the opportunity to decide how they wish to interact with property services from the moment they first arrive."
He said:  "More robust solutions can also be integrated with third-party systems such as room thermostats or lights, allowing guests to effortlessly control virtually any aspect of their stay with just a few swipes on their personal device.
"For guests desiring greater convenience, the latest advances in mobile key technology now even provide the ability to use and store keys within digital wallets located on a guest's personal device."
Mr Barnwell said that guest room management and energy management is another "wow solution" that provides a programmed environment for guests.
He said: "Programming to the in room RCU (Room Control Unit) or directly to the Smart Thermostat allows for automated energy and environmental control increasing guest comfort, while also providing significant energy and infrastructure savings."
Modern guests also enjoy voice activation.
Mr Barnwell explained: "Voice assistant and guest room concierge allows the guest to verbally control IPTV, lights, blinds, and air-conditioning.
"This technology is a perfect way to promptly manage all low-end requests such as, 'What time is check out?' freeing staff up to spend valuable face-to-face time with guests.
"It can also replace the guestroom compendium, allowing marketing and promotion of hotel facilities and services, this can also improve revenue, and be completely customised to the property and brand."
Door locks: What to consider?
There is a universal industry need for high-quality door locks said Mr Benikos. "Regardless of a property's size or guest demographic, businesses find that travellers today routinely expect service that's faster, more convenient, and able to be personalised without coming at the price of a reduction in personal safety.
"To keep pace with ever-increasing expectations, you need to be aware of the most recent advances in door lock technology and the latest security standards while also providing unique opportunities to enhance the guest experience."
He added that upgrading to provide guests with mobile key capabilities "doesn't have to involve a cost-prohibitive or complicated process".
"By working with a reputable security access solutions provider, options do exist to ultimately adopt mobile key functionality in budget-friendly stages. When deploying future-proof and scalable door locks, for example, properties can later activate digital key services, once demand for the feature becomes widespread among their guests and without first requiring the expense of replacing existing hardware."
Mr Barnwell said: "If you are looking at new locks, whether for a new build or a renovation its essential to consider "quality, security and longevity, backed with a complete after sales support, 24 hours 365 days a year".
What about attractive and secure solutions?
Modern door locks do not need to be bulky and commercial looking, according to Mr Benikos. Instead, there are "minimalist, well designed alternatives capable of seamlessly blending in with any property style while still featuring the latest in security protection and functionality".
He said: "These more adaptive and technologically advanced door lock solutions often only consist of a sleek RFID/BLE reader that is visible to guests, which itself can frequently be custom-tailored with a property's unique brand colours and logo. With a wide range of door handle options to also select from, industry businesses can now effortlessly ensure the adoption of a solution that accentuates rather than detracts from their property's specific style."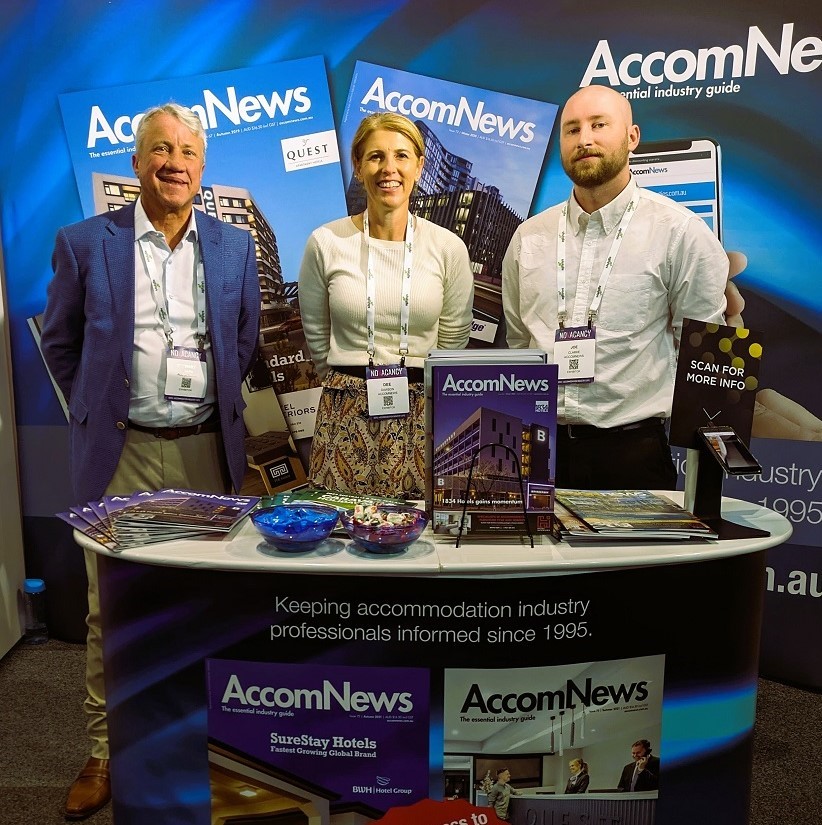 AccomNews is not affiliated with any government agency, body or political party. We are an independently owned, family-operated magazine.