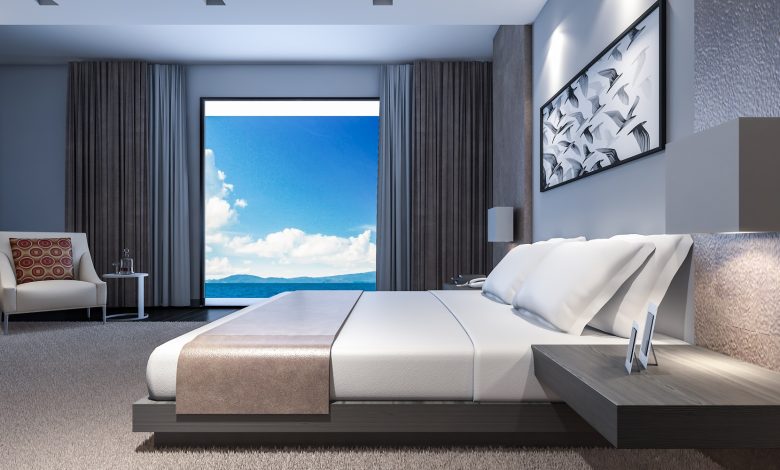 News
News In Brief
Refurbishment
Sustainability Goals
The conundrum of sustainable furniture in the hospitality industry: A price worth paying for a greener future
When you want to choose a sustainable accommodation furniture package but adding even one sustainable piece can send costs spiraling...
It was obvious that the event organisers deliberately created a dichotomy in the "Design" section of the NoVacancy Expo & Conference 2022. A variety of colours, the furniture, the lighting, the spacing, and the mood set by the saxophonist in his black attire and dark sunglasses entertaining us with an amazing catalogue of Blues tunes.
Great interior design leaves such an impactful impression in the minds of the guests adding subconsciously to their experience throughout their stay. No doubt a justification for the vast capital expenditure that the hospitality industry invests in, with the goal to attain these sentiments within their guests.
Our latest AccomNews print issue is available now. Read it HERE
The production of all these products requires a great deal of resources and materials, which undoubtedly leaves a negative impact on our environment. As a result, an increasing cohort of the hospitality industry is therefore looking at adopting more eco-friendly practices with sourcing and designing their hotel furnishings.
However, these change agents face numerous challenges including traceability together with managing certification costs for all stakeholders involved with the supply of those furnishings.
Therefore, it is imperative for the industry to find innovative solutions that prioritise sustainability but at the same time minimise as many of the associated costly hurdles.
These obstacles often discourage hotels from pursuing this essential strive towards sustainability. Challenges were mentioned by all three panellists speaking on the topic of "Successful and sustainable refurbishments in hospitality" last year at the Novacancy Expo, including Rick Whalley (CHADA), Jeremy Bull (Alexander & Co) and Adam Arnold (Built).
The latter company now has sustainability built into everything they do including launching a new guide highlighting their stride towards moving to a circular economy. A beacon amongst the Green Building Council of Australia and The International WELL Building Institute
In an industry where furniture packages are chosen based on budget restrictions, the prospect of incorporating even a single piece of sustainable furniture can send costs spiralling.

How can we ensure that hotels aren't greenwashing their sustainability efforts and are truly committed to the cause?
One potential solution lies in collaboration. Hotels can partner with local artisans and eco-conscious suppliers to source sustainable furniture, thereby supporting local economies and reducing the environmental impact of transportation.
By fostering these connections, hotels can ensure transparency and traceability in their supply chains. There are even other innovative solutions using the blockchain that are slowly being adopted to help with this traceability issue.
Another approach would be for hotels to invest in modular, multi-functional furniture that can be easily adapted and repurposed as needed. This strategy not only reduces waste but also allows for a more cost-effective investment in hotel designs.
Using a platform like ASPIRE, which I'm currently doing some work for, allows those hospitality institutions to trade their furnishings instead of dumping it into our landfills after each redesign.  
Their new ASPIRE+ now even allows those hotels to calculate, certify and communicate their carbon footprint savings automatically and affordably.
Yes, the road to purchasing sustainable furniture is steep and challenging. But the rewards are worth every penny. As more and more consumers become environmentally conscious, hotels that prioritise sustainability will ultimately win their hearts.
The pursuit of sustainable furniture in the hospitality industry is a necessary and urgent endeavour. By embracing innovative solutions, fostering collaborations, and advocating for change, we can ensure that hotels genuinely commit to sustainability, and not merely greenwash their efforts. 
Learn more about NoVacancy Expo 2023 HERE

David Nicolas is the founder of Reson8 marketing agency. A well-being evangelist and former Optometrist, David now works with well-being including hospitality brands to communicate sustainability and well-being initiatives in their business more effectively.
It is his goal for more purposeful brands to feature a "sustainable tab" on their website.