News In Brief
Global Hotel Exchange launches 'The People's Booking Engine'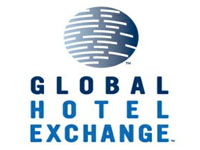 Here comes Global Hotel Exchange, The People's Booking Engine. A worldwide hotel booking website going live this week in 45 countries simultaneously,
seeking to drive lowest prices by providing free reservation services for hotels.
This summer, we all have personal travel plans and we hope the experience will be a good one. But the rising cost of travel, in particular hotel stays, is pricing many people out of the market.
"Current hotel room pricing is high, but the situation is not the fault of hotel owners," Thomas Magnuson, Global Hotel Exchange CEO. "Hotels must add approximately 40% to the cost of each room sold on the biggest online booking websites."
Global Hotel Exchange will utilise the best practices of worldwide exchange trading to benefit consumers with fast, simple and transparent hotel booking. 'Market based pricing' will provide direct hotel prices compared against true historic local market data, so consumers can finally find out 'what should I be paying?' Magnuson adds, "An exchange's role is to facilitate discovery of a price credible and beneficial for all."
Global Hotel Exchange charges no merchant discounts, commissions or distribution fees of any kind to hotels.