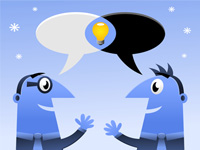 BCCM Report
BCCM Office's 15th anniversary and 2011-12 overview
On 13 July, the Body Corporate and Community Management Office marked the 15th anniversary of its commencement.
BCCM provides dispute resolution services through conciliation and adjudication, as well as information and education services to the community titles sector in Queensland.
Since it commenced operations on 13 July 1997, BCCM has helped participants in community title schemes resolve over 16,000 disputes. It has also answered over 185,000 inquiries to the information service, developed and published a range of information products, as well as delivering seminars and services to assist those involved, or interested, in community title living to understand rights and obligations under the Body Corporate and Community Management Act 1997.
This is a considerable record of achievement and service to the people of Queensland.
2011-12 OVERVIEW
The 2011-12 financial year was another busy and successful one for BCCM. We provided high quality information products and services to the community, so assisting body corporate participants to understand their rights and responsibilities. The information service responded to nearly 25,000 client inquiries, 45% of which were from lot owners.
We also noted a significant increase – in excess of 14% – in clients preferring written responses to their queries over telephone contact.
The five most common queries related to committees, maintenance/improvements, dispute resolution, general meetings and by-laws. The information service produced a fact sheet explaining the new two-lot scheme regulation module. I also issued 11 new practice directions for the dispute resolution service.
BCCM held a number of free seminars throughout Queensland in April and May. The seminars, conducted from Cairns to the Gold Coast, were focussed on the new practice directions and the two-lot scheme regulation module. They were well attended by lot owners, committee members, body corporate managers and caretaking service contractors.
Dispute resolution services – With more people moving to Queensland and people living closer to each other than in previous decades, it is almost inevitable that disputes will arise within bodies corporate from time to time. The good news is that in the vast majority of cases, bodies corporate are able to resolve problems without the need for intervention by BCCM.
We received 1353 dispute resolution applications and resolved 1396. Over 89% of adjudication applications were resolved within 60 days of referral to adjudication. The most common subject matter for dispute resolution applications were general meeting procedures and motions, maintenance and improvements, by-laws about animals and vehicles, and committee issues.
Our conciliation service, established in 2006, continued to achieve great results. In 2011-12, approximately 65% of conciliation applications were resolved by agreement, and more than 90% of conciliation applications did not go on to adjudication. Those figures suggest conciliation effected a lasting resolution of those disputes.
Our dispute resolution service continued to receive a high number of applications over the course of the year, especially in the latter half. In particular, we recorded our second-highest number of applications ever received in a single month – 146 for the month of March 2012.
We are proud to report the very high level of satisfaction described by clients of our conciliation service. Over 96% of clients stated in post-session feedback that they would recommend conciliation to others for resolution of disputes. The benefits are further demonstrated by the 92% of matters resolved at conciliation during the year.
Our adjudicators have achieved an impressive clearance rate for adjudication applications over 2011-2012. Approximately 90% of all adjudication applications were determined within our target of 60 days from referral to adjudication. The number of matters determined outside this timeframe reflects the high number of applications received over the year, the increasing level of complexity of issues raised in adjudication applications, and the inherent need to request further information or conduct in-depth investigations into such matters.