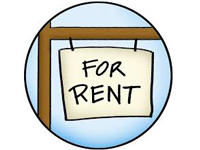 A recent Victorian Supreme Court decision in favour of a Melbourne apartment owner that operates serviced apartments in a Docklands residential building has been slammed by the Sydney-based Owners Corporation Network, according to a report in Property Observer.
Stephen Goddard, the chair of the OCN, told Property Observer allowing apartment owners to turn their residential units into hotels rooms or serviced apartments would "degrade property values" and result in strata fees rising due to higher maintenance costs.
It follows the Victorian Supreme Court overturning an earlier ruling by the Building Appeals Board that prevented Paul Salter from operating his Docklands Executive Apartments at the 350-unit Watergate tower. Salter had lost an appeal to the BAB in March this year after he received building notices in April 2011 with respect to three apartments being used as short term serviced apartments that were ruled to have
contravened the Building Code of Australia.
The City of Melbourne was a defendant alongside the BAB in its legal dispute with Salter.
The court ruled that the decision of the BAB must be quashed and the appeals made by Salter be remitted for re-hearing and determination in accordance with law,
Mr Goddard says the OCN is "completely behind the City of Melbourne", according to Property Observer. "It's neither good public policy nor in the public interest to convert residential apartments into boarding houses or hotels on common property rates," he says.
"It's short term profiteering but with a long-term cost," he says.