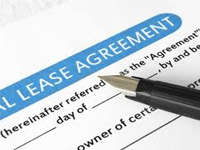 Resort Brokers Australia is hosting a conference in Brisbane on 20 August that will address issues which have been a bone of contention in the property industry for some time. Put simply, how do place a value on a short term lease for a motel and how do you determine what people should pay for the extension of a lease?
More and more people are turning to these leases as investments and to date there has been no uniformity or certainty in the market.
There have been instances of inexperienced investors paying too much for leases that may only have a relatively short term to run and then being stuck with an asset for which there is virtually no market.
Resort Brokers has been working for 15 months on a solution to this problem and on calculating a common formula to determine the price to be paid for extending a lease.
These issues have ramifications for the industry at large and the conference will be attended by bankers, solicitors and valuers.
The conference will be held at Resort Brokers Australia's office at 362 Montague Road, West End on 20 August from 3 – 5pm.