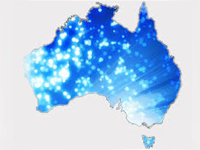 Unit owners must prepare now for the National Broadband Network rollout to avoid being hit with expensive bills and unsightly cable lines on building exteriors.
Failure to prepare could see bodies corporate incur the expense of the entire inspection, design and installation process or see them left with permanent, multiple cable lines visible on the outside of their complex.
Archers Body Corporate Management has provided two simple steps for bodies corporate to follow to avoid headaches during NBN installation.
Managing director Colin Archer said bodies corporate should be acting now to prevent headaches during NBN installation that could see some strata title complexes left with permanent, multiple cable lines visible on building exteriors or expensive bills if NBN installers are required to return for any reason.
Mr Archer said unit owners, particularly those in smaller complexes, older buildings or without an on-site manager, need to take a few quick steps to organise how the cable systems will run, address installation issues upfront, and ensure NBN workers have uninhibited access and a clear point of contact. Although NBN installation is widely heralded as cost-free to the public, failure to prepare properly could put bodies corporate at risk of incurring the expense of the entire
inspection, design and installation process if NBN contractors have to return at a later date – a costly and preventable oversight.
1. Register a contact person with NBN
Bodies corporate should nominate a committee member, owner or on-site manager to be the on-site contact for installation. Once a liaison has been established, the nominated person needs to register their name and contact details at the NBN website (www.nbnco.com.au/mdu). The liaison should be notified shortly prior to NBN installation in their area, at which point the contact can discuss the installation plan and any building requirements or issues.
Mr Archer said owners should still take note of their area's estimated timeframe, which is provided upon registration, to ascertain when installation is expected in their neighbourhood.
"Even with registration some buildings were unaware that the NBN was about to be serviced in their complex, so it would help to have a general idea of when you might expect them," Mr Archer said. "Keep in mind though that NBN installation is behind schedule, so it will most likely be later than the anticipated times allocated. Keep an eye out for any letterbox drops too, and remember you can always nominate a reliable body corporate manager as the initial point of contact."
2. Be mindful of the requirements of your complex
When speaking with the NBN, owners need to first discuss how the cabling is going to be installed, if there are any access issues to the property, or whether there is asbestos in the building. Mr Archer said these factors would largely depend on the age and size of the complex.
"Owners of older buildings in particular need to discuss where the NBN cables will actually run," Mr Archer said. "Newer buildings tend to have established conduits, whereas in older buildings the utility infrastructure is often set in the slab, so in the absence of a prepared solution, you could end up with NBN cables running all over the exterior of your building, which looks unsightly. If you think your building might be at risk of this you should engage a professional carpenter or builder in advance of installation to prepare a solution, which might include the creation of a pillar or duct for the cables to run through."
Mr Archer said the nominated contact person should also discuss the requirements of physical access to the building to avoid a hefty fee if installation crews are forced to return to the complex.
"Some complexes will require minimal organisation for site access, but older buildings may need to go so far as to coordinate access to each individual apartment, depending on the complexity," he said.
Mr Archer said owners in older buildings should check with their body corporate management to make sure their complex had an asbestos register.
"Just like when any other type of work is being performed in the building, the existence of any asbestos must be discussed before NBN work commences," he said.
Failure to be prepared for the NBN could see some buildings face financial, aesthetic and logistical chaos, but with a little preparation, complexes can expect a smooth transition that will ultimately allow residents faster, more reliable broadband access.