News In Brief
Holiday Inn helps guests get a bit smarter about the world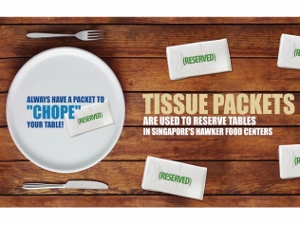 Holiday Inn Express releases its Smart Index exploring some of the most interesting minds, inventions and travel tips from the world's top travel destinations
Travel has always been a way of learning new things – picking up facts that make us that little bit smarter as we explore the world.
To help all intrepid travellers in their quest to be world-savvy, Holiday Inn Express has launched its Smart Index, to showcase all the smart things that different countries across Asia, the Middle East and Africa have given the world. The series of motion graphics showcase seven different countries, from South Africa to Australia.
The first episode focuses on Singapore, following the country's 49th National Day celebrations on 9 August, and will follow with episodes from South Africa, Australia, Indonesia, India, Thailand and the UAE.
Lee Lin Teo, director of brand management at InterContinental Hotels Group said, "The Holiday Inn Express brand champions everything that is smart, simple and savvy so we created the Smart Index to celebrate the resourcefulness, creativity and ingenuity that have helped countries have their moment on the world stage. The series also aims to provide smart tips and highlight fun cultural quirks so guests can get the most out of their travel experience."
The Singapore episode explores the unique culture and intelligence of the city-state's population and brings viewers through the man-made marvels, from the tallest waterfall structure to the smallest tech gadget, that Singapore has given the world. The episode also ends off with a mini lesson on speaking the country's local slang, Singlish.
"At Holiday Inn Express, we believe in being the smart choice for travellers by offering comfort and convenience as well as always finding new ways to enhance the travel experience for our guests," added Lee Lin.