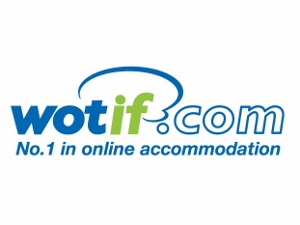 News
Industry unhappy with Wotif takever
Australia's competition watchdog has given the green light for global travel booking giant Expedia's $700 million takeover of Wotif.com. Hotel groups had argued that commissions charged by Expedia and its fellow US giant Priceline were lower in Australia due to more competition here.
ACCC chairman Rod Sims said competition in the online travel booking sector had grown considerably recently, which would limit Expedia's ability to increase fees.
"The ACCC considered that the acquisition was unlikely to diminish the dynamic nature of the industry," he said.
The Accommodation Association of Australia and the Tourism Accommodation Association have raised concerns about the impact on the on the Australia Accommodation industry around opposing Expedia's acquisition of Wotif.com
TAA's Bradley Woods said, "The acquisition may trigger major commission rate increases, flowing onto consumers and the Australia tourism industry. Higher commission rates are bad news for consumers. Currently Expedia is estimated to hold 10% of the Australian hotel portal market. With the acquisition of Wotif, Expedia will grow to 45%. Another major competitor, Priceline, is believed to have approximately 40%. With a successful acquisition the two companies may have up to 85% of the Australian market.
"This acquisition removes choice for accommodation providers between foreign and Australian operators and different commission models for selling their rooms online through third-party websites. The growth in meta search engines, does not guarantee more competition or protection from massive commission rate increases, as OTAs are already buying meta search companies and consolidation creep is already happening.
"The movement is definitely towards consolidation and that means that OTAs may inevitably push up commission rates from the 11-12% currently towards the 18 – 25% that is more typical in the USA and Europe."
AAA CEO Richard Munro said, "The acquisition may trigger major commission rate increases, flowing onto consumers and the Australian tourism industry with higher rates.
"With less competition, higher commission fees and reduced hotel margins, this cannot be good news for consumers. Rejecting the acquisition would have maintained choice for accommodation providers between multiple, foreign and Australian operators with different commission models for selling their rooms online through third-party websites," Mr Munro concluded.
The hotel associations' reactions to the Expedia-Wotif acquisition approval yesterday has been described as "slightly misguided", according to travel industry research authority, PhoCusWright.
PhoCusWright research analyst, Asia Pacific, Chetan Kapoor said the Australia/New Zealand region has amongst the lowest hotel commission rates globally, regardless if the Wotif acquisition took place.
Booking.com has become Australia's biggest online travel agent by room nights booked because it offers a compelling product for domestic and international travel, says chief marketing officer Paul Hennessy. The Amsterdam-based business, owned by US group Priceline, this year said it had overtaken local rival Wotif.com Holdings in the number of nights booked, although it has not disclosed specific figures.
Wotif sells the vast majority of its rooms in Australia and New Zealand, with nearly 30,000 properties under contract around the world. In comparison, Booking.com offers 540,000 properties globally, from hotels to apartments to villas, including 8064 in Australia, and unlike Wotif it does not charge booking fees.
Booking.com and Expedia both charge hotels a higher commission rate than Wotif for listing hotels on their websites. But Mr Hennessy said hotels had told him they were tapping into demand that might otherwise have gone elsewhere by listing their property on Booking.com. The website markets its properties in 42 languages.