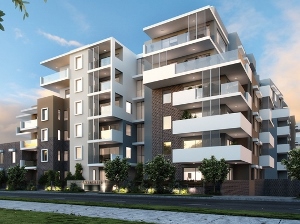 Surewin P/L, the Australian subsidiary of Chinese developer Shunlide Group, is to build 62 new apartments in Ashfield, the company's first Australian project, to be marketed as One Victoria.
General manager of Surewin, Edward Cheung, said that it took them five years to acquire the 2958m² site that was surplus to the Wests Ashfield Leagues Club.
The six-storey building will see upper level apartments with views to the Sydney CBD to the east and Chatswood to the north.
One Victoria is being designed by Nettleton Tribe, with a third of the site to be landscaping and communal space, with a central courtyard for residents.
Deicorp is constructing the development, and work is scheduled for early 2015 with an expected completion date in mid 2016.