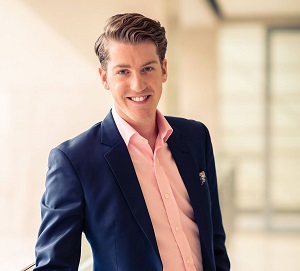 News In Brief
HotelQuickly recruits new marketing director following Australia-launch
Months after its Australian market launch, HotelQuickly has appointed Niklas Olsson its new (and first ever) director of offline and partnership marketing.
According to the firm, Mr Olsson will work with HotelQuickly Co-founder and CMO Christian Mischler to support the hotel booking app's expansion across the APAC region with an immediate focus on Australia.
Mr Mischler said: "We are delighted to add Niklas to the HotelQuickly leadership team, he has a proven record of success in the Australian digital landscape and brings along admirable speed of execution which we're trying to establish throughout the company."
"Niklas is highly respected in the industry for creating strong strategic brand campaigns and partnerships, of which several award-winning. He is a great fit for the company and shares our vision for disrupting technology and challenging the norm. We are looking forward to seeing him further extend our brand and strategic partnerships locally and internationally," he added.
With a mobile-only approach, HotelQuickly is banking on observed trends such as the surge of smartphones, more spontaneous travelling, increased price sensitivity due to economic downturns, and stagnating innovation in the travel industry.
Since its launch in Asia two years ago, HotelQuickly has continued to record 30% growth month-on-month with the local team selecting and partnering with over 850 upscale hotels in 30+ top destinations across Australia.
Mr Olsson said: "I am thrilled to join the team at HotelQuickly. M-commerce is just about to transition into mass market and this is a company with an unparalleled product experience, a clear strategy to sustainable success and a vision to truly redefine the industry."
He will lead development in the Australian market and be responsible for most marketing efforts across the APAC region with a clear focus on strategic partnerships.
"We'll be looking at closing partnerships along our user journey and aim at adding real value to travellers. Just like our product, our partnerships start with the customer in mind," he noted.
"Being product-focused and customer-centric, we aim at establishing strong bonds with other industry-leaders to create maximum value for travellers. We work with disruptors and innovators in their respective industries and invite them to partner with us."