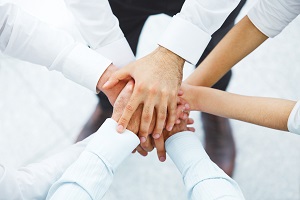 Industry
Lease agreement extensions: good communication produces the winning hand
In an accomnews interview with editor Rosie Clarke, David and Honi Ranieri from the 502-lot Riviera Apartments in NSW gave an insight into how they secured an extension of their MR term without the backing of body corporate and with the chairperson wanting to run the agreement to zero.
"This is the second time we have tried for an extension at Riviera Apartments. The last time was two years ago and it failed due to the full committee not supporting it. This time we had three out of the nine committee members supporting us. The lesson we learned from the first try was that the committee is irrelevant when it comes to the extension. It is good and helpful if they support you but, due to the new argument we were putting forward, the non-support actually helped us in our argument that the onsite mangers had a long-term view and that the committee short term with personal agendas, while our main argument was the continuity of experience and that the management rights management system was the best system available compared to hired caretakers or committee run management," explained Mr Ranieri.
"This time around we didn't even advise the committee that we were going to go for the extension, they found out from our campaign material and called us in to discuss. As I stated to them, I was happy to discuss the merits of the extension but was not seeking their support. They then decided to vote whether to support us or not and that's when I found out that we had the three supporters. As the majority of the committee voted against us, the chairperson sent out an email to all owners that they did not support the decision. This worked in our favour as we were now able to argue the 'for' argument, better than they could argue against it. It made us look more knowledgeable and their arguments were easily shown to be wrong."
Mr Ranieri noted, "The main argument that worked for us was explaining the management rights management system and comparing it to other available management systems. By arguing this very important point, it took the 'personal' out of the debate and we were able to logically argue how much better the management system was whether we remained as the mangers or not.
"The feedback was positive and we got a lot of owners stating how grateful they were to finally understand how the management system works. The final vote count at the AGM was approximately 160 for and 50 against, with the majority of 'against' voters voting that way due to personal reasons against us rather than disagreeing with the management rights concept."
Any hesitation a body corporate may have to renew or extend an agreement, Mr Ranieri said, is likely due to miscommunication and misunderstanding.
"Because managers are unable to debate the extension and management rights argument logically, the committee just thinks of us as someone the developer has put in."
One against the odds, you may think?
Certainly, among the most common problems that management rights owners convey to Resort News is the growing reluctance by bodies corporate to renew or top up lease agreements.
Russell Leary has owned around 30 management rights over the years and recently embarked on two more, Noosa Blue and Noosa Lakes, so he knows a bit about lease agreements.
Mr Leary laments, "Ten years ago agreements were easy… bodies corporate now are more reluctant to renew or top up their agreements and this will lead to a lack of good managers.
"In the future, bodies corporate may try to run agreements themselves, some already are doing this but it will not be the best way forward for the industry," he predicted. "It is very important for new managers to make sure that their office is on title because at least if their agreements run out they can run a rent roll. If not, when the title runs out and the body corporate does not renew they will be out of business."
Mike Phipps of Phipps Finance opinions, "My observation would be that too many resident managers are poor communicators who fail to build any real relationship with owners. They pick the wrong fights and seem to assume an adversarial situation. The fact is the body corporate is usually in a strong position and managers need to understand that, regardless of personalities, they simply have to get on with the body corporate. I think this continues to be a lesson in communication and situational management," observed Mr Phipps.
"There is no doubt that a number of bodies corporate are becoming more demanding, unreasonable and militant and, for some managers, that's a red rag to a bull. Managers simply have to do what the title suggests and manage.
"I spent 30 years in banking and make no mistake I worked for some pretty awful and unpleasant bosses in that time. However, I developed a professional attitude that allowed me to get ahead while secretly wishing some of them would fall under a bus. To this day they probably think I held them in high regard, I didn't but I didn't let it show," said Mr Phipps.
Mr Leary concurs. He succeeds in management rights by "always keeping bodies corporate on-side by being transparent and looking after the owners".
The blogs that accomnews received following the Ranieri interview showed that there are still a host of managers who believe that extensions should be granted as of right. Bodies corporate still hold all the aces, but ongoing good, positive communication can prove to be a royal flush with unit owners.