Management
Pre-approved finance: is there any such thing?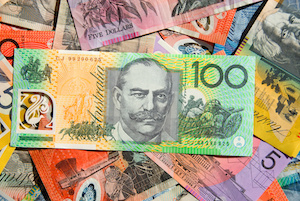 Back in the day when I was a bank manager, one of the marketing strategies the banks employed from time to time was pre-approved finance for home buyers.
Basically, we collected information from the client and gave them a letter saying they could borrow up to a certain amount subject to a formal finance application and a full credit assessment. The letter was not a finance approval and carried no obligation on behalf of the bank. In other words, it was pretty much useless except that it did give potential home buyers an idea of their likely maximum loan and therefore what maximum purchase price they could go to.
The practice continues to this day albeit it's a bit less formal and potentially a whole lot riskier and more expensive for borrowers, particularly those looking to finance going concern business assets such as management rights and motels. Here's how things might play out. You decide you might be interested in purchasing a business and you'll need to borrow some money. The first challenge is to find someone at your bank who answers phone calls, understands the industry you are looking to get into and has the authority to make decisions. In many cases you will find yourself sitting across from a business banker with little or no experience in the accommodation sector. He or she most likely has no credit authority and in all likelihood a less than supportive credit manager. However, all is not lost. Your new found friend at the bank is a bit behind budget and under some pressure to get the dollars out the door so might tell you what you want to hear.
With a limited grasp of credit policy or the industry and no buy-in from the credit manager, the banker gives you an indication of your likely borrowing power and hence your maximum purchase range. You might even get something in writing but make no mistake, it will not be a credit approval and it will certainly not obligate the bank in any way.
You go off and sign a contract, commence legal and accounting due diligence and start racking up costs. The bank may commission a valuation and you pay for that as well. As your contracted finance date looms your bank suggests an extension be requested as they are just tidying up a few loose ends. Then the bombshell. Sorry, we can't help after all, followed by a range of excuses all of which don't pass the common sense test. Sometimes you will get the approval but the loan amount and/or terms bear no resemblance to the discussion you had with the banker.
By now you have racked up quite an expense bill and in all likelihood lost the business you were trying to buy. How could things have gone so wrong?
The primary problem faced by borrowers is that they don't borrow money every day. As a result, it's hard to know what's right and wrong and sometimes hard to pick when you are dealing with an inexperienced lender. Finance brokers like our company literally deal with the banks on these sort of transactions every day and we occasionally get blindsided so imagine how hard it must be for a borrower applying for finance without the support of an independent finance expert to manage the process and ensure things go to plan.
In our business, we prequalify clients for finance taking into consideration their specific financial situation, what they are trying to achieve and the broad credit environment within the banks. Many of our clients simply appreciate having an impartial sounding board to reality check future plans and objectives. We don't focus on just one bank but look at all the options. If our clients are not likely to be able to obtain finance, we tell them so. We believe we have a duty of care to ensure people don't waste money on finance applications that have little prospect of approval. If you don't have enough equity, the debt servicing numbers don't stack up or the asset is high risk we are obligated to give you the bad news. The bank may not care if you burn a few dollars but we do.
If you are using our services, we will obtain a range of finance proposals from banking industry experts who we have dealt with over the long term. We do this as soon as you sign a contract so that any dramas with initial funding proposals can be dealt with before you start accruing costs. In many cases, we know the bank credit policies and what can be achieved better than the bankers do. This allows us to put the reliability filter over bank proposals and ensure that any areas that we suspect may prove difficult for the banker to get approved are nailed down from the outset.
Because of our relationships with the banks and the individuals we deal with, we simply don't present our clients with reckless or ill-informed bank finance quotes. If we see something in a quote that we believe is unlikely to be approved, we discuss this with the banker and our clients so they can make a fully informed decision on who best to apply to.
Of course, sometimes things go wrong. A bank has a credit policy change half way through an application, a credit manager goes on leave and is replaced by a less experienced person or something crops up out of left field. Our job is to work with the bank and our client to negotiate a satisfactory outcome. Make no mistake, having an advocate with influence and significant experience on your team can make all the difference. The commercial reality is that we settle millions of dollars' worth of business with the banks every month and they take our transactions and our clients very seriously. Many experienced operators with contacts within the banks still use our fee-free services for just this reason.
Pre-approved finance? No such thing. Pre-qualified? Absolutely.