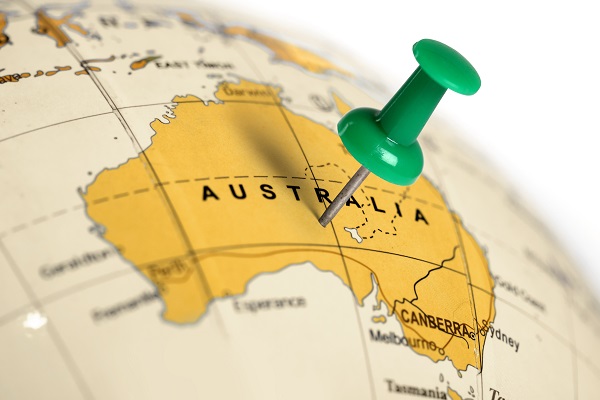 Australia's 113 million homegrown tourists spent a record $77.5 billion in the year to June and our international visitors hit record numbers.
The government's international and national visitor surveys, released this week, paint a rosy picture of tourism Down Under, reporting domestic overnight travel continues to "perform well" and international spending has reached "a record $44.6 billion".
Some 8.6 million visitors aged 15 and over arrived in Australia in the year to June – three per cent up on the previous year – and they spent five percent more while they were here.
According to the statistics, international growth continues to be led by education and holiday travel. The average length of international trips has fallen six nights over the last six years to 32 nights, but spend per night has increased 26 percent from $129 to $163.
Growth was impressive for the Japanese market, with visitors up nine percent to 445,000 and spend up 16 percent to $2 billion. India has seen the strongest growth over the past three years with visitor numbers increasing 53 percent to 350,000, and spend rising 68 percent to $1.8 billion over this period.
A number of regions recorded notable increases, including the Gold Coast, which saw a record 12.5 million domestic visitors holidaying in the year to June 2019.
While the Goldie's rise in internationals was less spectacular in the wake of a Chinese economic slowdown, Japan helped drive a 0.2 percent increase in overseas visitors.
Destination Gold Coast CEO Annaliese Battista said the Gold Coast had once again outpaced Australia and Queensland's growth in domestic spend, visitation and visitor nights.
"The increase in domestic market share is attributed to strong growth in record overnight expenditure with visitors spending an average $905 per person, per trip," she said.
The number of New Zealanders flying across the ditch to visit Brisbane has reached an all-time high, the research showing the numbers climbing 8.1 percent in the year to June to an all-time high of 230,000.
Domestic visitors to Brisbane also rose to a record 7.7 million, boosted by a significant rise in holidaymaker numbers.
"Brisbane has always had a friendly rivalry with other eastern states and so we're delighted to have welcomed record numbers of visitors from both Sydney and Melbourne," crowed the city's Lord Mayor, Adrian Schrinner. 
South East Queensland's domestic appeal is backed up by the Sunshine state's overall status as Australia's favourite holiday destination. According to the Tourism & Transport Forum, 38 percent of Australians recently voted Queensland their number one holiday destination, with Victoria trailing a distant second on 16 percent and NSW at 15 percent.
The west, meanwhile, for years Australia's tourism under performer, has again recorded strong growth in domestic and international visitation.
Australian Hotels Association (WA) CEO Bradley Woods said: "We have seen the highest number of holiday visitors on record choosing WA as well as the strongest growth of holiday visitors in Australia.
"When it comes to holiday visitation – whether interstate, international, the number of nights they stay or the amount they spend – there has been double digit growth across the board, including a 16.5 percent increase in the number of overnight holiday visitors to WA."