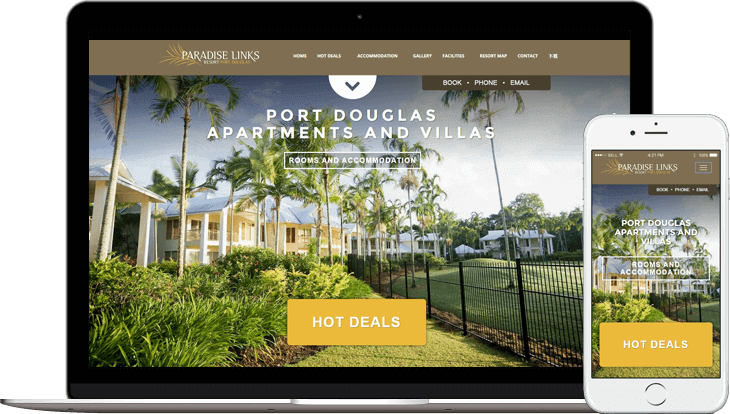 Take control of your hotel website. Change the content, advertise promotions and specials to drive bookings around low periods, add or remove pages and update your branding at any time, without relying on a web designer!
HiRUM designs and builds WordPress websites, using the world's most popular content management system (CMS).
Increase Direct Bookings
Our booking form is fully responsive and offers a simple customer experience, leading to increased direct bookings.
Quality Content & Structure
Let our copywriters create your website's descriptions and content to portray the best features of your property.
Professional Photography
Our design department can organise a professional photographer to capture high quality images of your property, for use on your new website.
Responsive Design
Our team of experts use responsive web design to ensure your website is optimised for all visitors using a mobile, tablet or PC.
Total Control of Your Website
You have direct control to update your website content, without having to wait (or pay!) for a web designer to make simple changes.
Payment Plans Available
Your website goes live as soon as it is ready, so it's producing a cash flow for your business while repayments are made.
Get found by everyone!
Increasingly people are researching and booking travel and accommodation online using mobile devices. Travellers are on the go, and now your website is too. Hotel websites designed by HiRUM can be viewed on all devices from desktop computers to tablets and mobile phones, ensuring your property is effectively showcased to all website visitors.
Beautiful websites designed to drive bookings
Your hotel website is the most influential factor in the booking decision making process
HiRUM designs modern, conversion-optimised websites that help generate more direct bookings for your property.
Our design services are completely tailored to meet your needs, resulting in a personalised website which reflects your brand and image. HiRUM also offers hosting and monthly analytic reports to help you understand your audience.