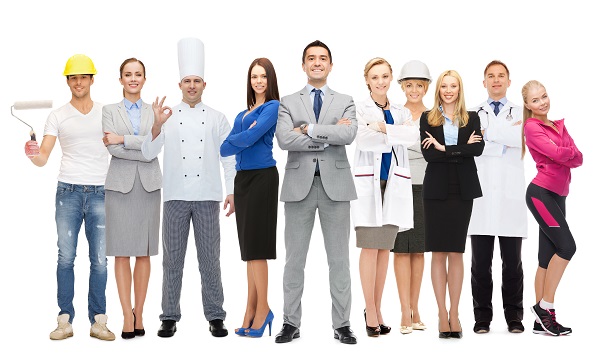 Human Resources
Asia region hotel chief says sector provides great career opportunities for young Australians
Jan Smits, CEO of the Intercontinental Hotels Group for Asia, Middle East & Africa (AMEA), has said that while many traditional industries are in decline, tourism and hospitality are booming and will continue to grow into the future.
The global tourism and hospitality industry currently encompasses 266 million jobs and by 2024, it is estimated that the industry will have created 346 million jobs – or 10.2% of total employment. As the hospitality industry continues to grow, so too does demand for skilled workers. A report by the Australian Tourism Labour Force in November 2015 indicated that an additional 123,000 workers would be required in the tourism and hospitality sector by 2020.
Presenting at the Blue Mountains International Hotel Management School (BMIHMS) at Torrens University last week, Mr Smits emphasised the opportunities available to current hospitality management students looking for a long and rewarding career in one of the world's fastest growing industries.
"We are in the people business so being able to attract and retain high calibre talent is crucial to the health of our organization, and we are especially committed to developing local talent.  Here in Australia we work with top hotel schools such as BMIHMS, who we have partnered with for over a decade.  In fact, many of our senior operations leaders, GMs and young talent have joined the IHG family from BMIHMS and enjoyed great success with us," he said.
Jerome Casteigt, Laureate Australia general manager hospitality, echoed Mr Smits sentiments regarding opportunities for graduates, saying:
"Many people do not ordinarily associate a career in hospitality with roles in upper management or corporate entrepreneurship, but this is the reality amongst graduates of hospitality management degrees, such as those offered at BMIHMS. An alumni survey we conducted last year indicated that 95% of BMIHMS graduates were in full time employment within just three months of graduating- significantly higher than the national average of 68.1% within four months (Graduate Careers Australia)."
"The majority of our graduates are either progressing rapidly up the ranks of major hotel and resort chains and international event companies, or starting their own successful businesses, such as restaurants. There are endless opportunities for students interested in a diverse and rewarding career path in tourism and hospitality," he said.
Mr Smits also offered his own advice for hospitality management students thinking about what path to take after graduation.
"If you have an instinct for service and a passion for connecting and communicating with people from all walks of life, then I can think of no better industry than hospitality. With an international chain your opportunity for career progression within and outside of your home country is really high. Take the initiative, roll your sleeves up and get involved in projects and activities that may not fall under your designated job description.  You never know what the experience will provide you or where it could take you. Be curious about culture and places.  Travel is a wonderful teacher, and this industry can literally take you places," he said.