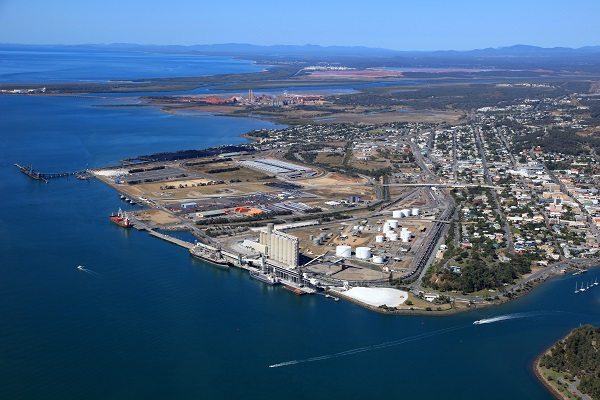 Property
A region well served by its motels
A short drive north of the Sunshine Coast begins the coastal area of Hervey Bay in the South to Yeppoon in the North which includes some of the most beautiful stretches of coastline in Queensland.
Motels have serviced the business and tourism sectors and every industry in between within this stretch very well for a long time. The motel industry has supported and been a big part of the expansion of these regions as communities within have grown as the populations have continued to increase with northern migration seeking a warmer climate, improved lifestyle and better job opportunities.
Regions such as these have opened their doors to create a positive culture that has seen an influx over time of families settling from many and varied overseas countries and cultures.  Many including young families from other countries have invested in businesses such as motels and other accommodation businesses and have therefore become an important part of the accommodation industry and local economy.
Each region within the spotlight has its own unique assets and features that give them their own identity and attract potential guests to stay in the region either overnight or for an extended period.  Tourism and business/work-related travellers create a good mix of clientele for each individual area. Accommodation has evolved in each area to include the original short-term studio units through to large fully self-contained four-bedroom units able to cater to long-term guests, families, etc.
The historic town of Maryborough and Hervey Bay provide access for guests to Fraser Island and to some of the best whale watching in Australia.  Hervey Bay relies on tourism and the various motels and accommodation facilities service the accommodation needs of local, interstate and international tourists. Maryborough's accommodation needs are predominantly business and work-related travellers, however the historic sites of the town provide tourists with much to see and do and tourism is also an important sector within the local economy.  Maryborough has a substantial number of heritage listed sites within the town, which is an attraction for tour groups and anyone that travels to the region.
Travelling further north is the town of Bundaberg and the beachside community of Bargara.  The accommodation needs of Bundaberg are serviced by a large number of motels that cater for a large business-related market, tourists, families and sporting groups.  Bargara offers motel-style accommodation mixed with multi-level apartment-style accommodation.  Much of the accommodation in Bargara is on the esplanade taking advantage of the waterside position. Bargara has grown substantially in the past decade with many new short and medium-term accommodation facilities being constructed since the early 2000s.
Gladstone is the industrial centre for coastal communities such as Boyne Island, Tannum Sands, Agnes Waters and 1770.  These coastal communities have been establishing themselves in their own right in more recent times as very popular holiday destinations. The overflow of workers required in the past left little available for tourists however with the slowing of demand associated with LNG projects, these areas are now establishing themselves in other markets and attracting guests for different reasons other than just work related. Tourists and families are rediscovering what these coastal areas offer in the way of family-friendly activities that are largely water-based.
Yeppoon and the scenic drive to Emu Park is a coastal area that services the huge Central Queensland region including Rockhampton to Longreach and everywhere in between. The growth and expansion of Yeppoon has seen many new accommodation complexes developed to cater for increased demand, much of which is from the western areas inland from Rockhampton and beyond.  The resource sector's construction phase played a large role in expansion; however, four years on from the commencement of the downturn in the sector, this region and others of a similar nature have moved on. The resources industry will continue to service the region and its accommodation industry, just not to the extent it did.
Andrew Morgan, partner, specialist motel broker since 1995, Qld Tourism & Hospitality Brokers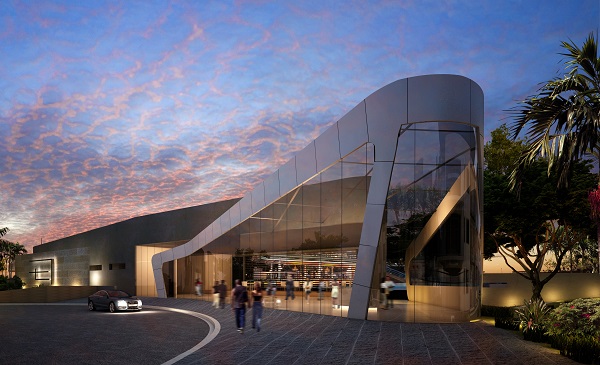 Tourism surges as resources sector ebbs
The accommodation industry in the coastal area from Rockhampton to Maryborough and its hinterland is rewarded by its resources industry as much as it is from tourism.
While tourism is on the rise (IVS International Visitor Survey data to year ending March 2015 shows an increase of 16 percent visitor growth to the Southern Great Barrier Reef destination that includes the Capricorn region compared to the previous year) that based on resources has taken a hit from the massive downturn in mining.
With the GBR as the focal point it is no wonder tourism is on the rise: of the two million visitors to the Southern Great Barrier Reef destination in 2015, 30 percent were for holiday, 28 percent for visiting friends and relatives and 36 percent for business.
Despite the effects of Cyclone Marcia, all up the coast tourism is going well. The RTOs are all doing a splendid marketing job but funding for them is limited.
"We have seen growth in five of our six key internationals markets, which is extremely encouraging," Capricorn Enterprise CEO Mary Carroll enthuses. "Visitor growth particularly from Germany and New Zealand directly reflects our collaborative efforts in those markets led by Tourism and Events Queensland and our SGBR partnership is allowing us to stretch our limited marketing funds further, which is clearly working."
Fraser Coast funding for tourism has taken a dip after the Fraser Coast Regional Council confirmed a funding agreement for Fraser Coast Opportunities of $1.5 million annually until at least 2019. In 2013, the council gave FCO about $2 million to run the entity. Gladstone's council has stepped in to secure a deal where Queensland's peak tourism body will provide an extra $93,000 funding to Gladstone Area Promotional and Development on the proviso that another organisation matches its contribution. Tourism Events Queensland will provide the extra $93,000 to GAPDL for "marketing projects".
A boost for Gladstone was the first two cruise liners to visit the city docked in June and, during the next two years, 15 more cruise ships are slated to visit, injecting an estimated $8.5 million into the local economy. Another boost will be a $65 million upgrade Gladstone Airport.
GAPDL CEO Darryl Branthwaite said: "We've had a lot of heartache here with the resources sector taking a pounding. But the potential for the tourism industry here is extremely exciting."
Bundaberg was placed sixth on a top 10 list of popular destinations, revealed in an analysis of Flight Centre bookings.
Turtle hatching at Mon Repos Beach (which has just been allocated $10 million for the centre to go towards new infrastructure and research facilities) and the rum distillery being the star performers. Capricorn Enterprise is expected to receive $393,000 per annum over three years from the board of Tourism and Events Queensland. Of that, $300,000 per annum must be matched dollar for dollar by Rockhampton Regional Council, Livingstone Shire Council and Central Highlands Regional Council. The $93,000 annually is to be matched by the tourism industry.
Just over a year after Cyclone Marcia ripped through the Capricorn Coast, Yeppoon has rebounded to record one of its strongest tourism performances in years. Both international and domestic visitor numbers were well up on 2014. About $50 million worth of projects are already under way, while an extensive revamp of the foreshore has rejuvenated the beachfront.
While tourism's growth is welcomed, the resources sector is in very much a "hold" pattern. Many of the Bowen Basin coal mines at Emerald, Dysart, Moranbah and others have been mothballed or closed because of the spiralling downward of ore prices. The delay in beginning the $16 billion Carmichael coal mine by Indian mining giant Adani and the Abbot Point expansion is also hampering the region.
The Gladstone area with its diverse base including its LNG plants on Curtis Island has much happening, though. Santos – which has plans for a $7 billion project, Chevron, British Gas Group and Inpex are among partners in the several proposed LNG projects for Gladstone's Curtis Island and Fisherman's Landing.
Wiggins Island Coal terminal is in the first stages of a major expansion, Gladstone Pacific Nickel Ltd is establishing a $4.4 billion long-life, nickel and cobalt refinery in the town and Boulder Steel is developing a new plant.
While the resources downturn has undoubtedly hurt some sectors of the accommodation industry, other areas have rebounded by seeking out alternative markets.
Specialist motel broker since 1995, Andrew Morgan, partner of Qld Tourism & Hospitality Brokers agrees, "I [have] tried not to talk too much or focus on the negatives regarding mining, however it has played a big role, positive and negative since approximately 2003, and is therefore hard to avoid.  The positive is that markets that were priced out or found it too hard to get accommodation in certain areas are now returning, such as sporting groups, families, other smaller industries."
Some of the region's tourism projects – planned, in progress or recently completed – include Wade & Trent Hind's 101-unit hotel at Rockhampton Airport; a revitalised 200-room resort by Moondaze in Rockhampton; the opening of the $50 million Lagoons 1770 Resort; $2.5 million Tomato Backpackers in Bundaberg; Cousins Development Group's proposed eight-storey Queen's Park Hotel for Maryborough; the opening of the 59-room, six storey Oaks Carlyle – the chain's second in the city.
On the downside, Iwasaki Sangyo dumped the Mercure brand at Yeppoon's Capricorn Resort and downsized to just 113 rooms while the 34-room Whitsunday International Hotel was recently placed into receivership but it is hopeful a buyer can be found.
Prospects for a sweeping $600 million upgrade of the former Club Med on Lindeman Island by China's White Horse Group are looking good and one would like to say the same for Great Keppel Island. Tower Holdings has approvals to build a resort on the island, but said it can't move forward without a casino licence and that is looking most unlikely at the moment
Threat to GBR will harm tourism
As if the problems of declin-ing resources revenue and cy-clonic activity were not enough, this region – along with the whole of Queensland – faces a far more serious, long-term peril that could damage income from tourism. Blessed with a climate virtually tailor-made for the visi-tor industry, the region is facing climatic extremes due to global warming that could have a devas-tating long-term affect. The tourism industry stands to lose $1 billion a year if severe coral bleaching on the Great Bar-rier Reef continues at the rate it is happening today, according to the Australia Institute. Its recently released report showed tourism regions around the reef risked losing more than one million visitors a year. The research, based on sur-veys of Chinese, UK, American and domestic tourists, indicated coral bleaching was also putting 10,000 tourism jobs in regional Queensland at risk. Based on the polling of international tourists, almost 175,000 people each year from those countries were more likely to visit a country other than Australia if bleaching of the reef persisted.
.