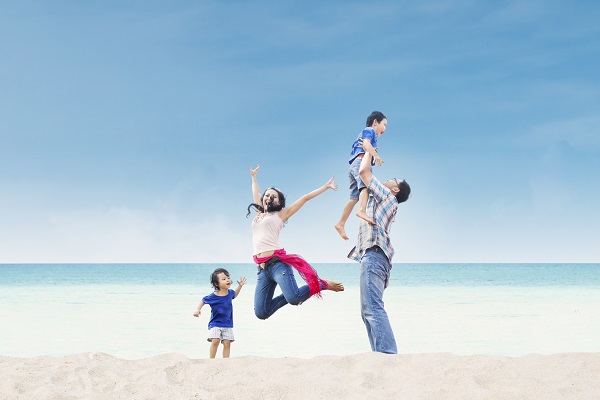 Industry
How to use hotel digital marketing techniques to leverage the Chinese market
In the diverse sphere of international travel, hotel marketers cannot afford to use broad strokes to attract bookings.
To maximise bookings and occupancy each region and the markets within the regions should be treated on its own terms.
A crucial and most lucrative market for hotels in the Chinese. China has the biggest outbound tourism activity in the world with 120 million Chinese travellers going abroad in 2015.
Painting with one brush is especially detrimental when selling to China because it's a unique nation that treats many practices within the travel world very differently to western and European groups. Chinese travellers are also just as diverse as any other group, and they have 50 different dialects so segmentation remains important.
Here are some key digital marketing tips for Chinese travellers:
Promote your hotel on appropriate platforms
Chinese consumers don't operate on the platforms you're used to marketing on. Regardless of how successful you are at promoting and driving business through Facebook it won't get you anywhere in China because the website is blocked.
You'll need to engage on China's most popular social sites like WeChat and Weibo:
WeChat – WeChat is a cross-platform instant messaging service. Created in China, it has over a billion accounts. Users on WeChat can text, talk, broadcast, video conference, play video games, and share photos.
Weibo – Weibo could be compared to its western counterpart Twitter but a lot more information can be conveyed in Chinese characters. Approximately 67% of Chinese consumers post photos on Weibo before eating a meal.
Chinese customers typically place trust in social media platforms with 90% regularly active on them. The same amount are mobile users, so being aware of the stats here is key.
This respect should also be given to search engines. One of China's biggest search providers and one of the world's biggest internet companies is Baidu.
Chinese travellers also place a higher priority on online reviews when deciding where to stay so managing your online reviews and staying on top of search rankings is vital.
Appeal to Chinese interests
Chinese consumers engage in a different way to other markets – for example:
The Chinese market enjoys an immersive experience based on storytelling.
They respond better to video than photos
Educational provocation is effective. Try gamification as part of your marketing. Gamification involves applying typical elements of game playing (point-scoring, etc.,) to an online marketing technique.
Optimise your website for the Chinese market
It goes without saying your website design must be operational on mobile with rich imagery, eye-catching videos, fresh content, a built-in booking engine, and up-to-date relevant testimonials.
Use key opinion leaders
Key opinion leaders are a massive influencer on the Chinese tourism market. Obtaining a someone well regarded by the Chinese community to act as an ambassador for your business will go a long way to securing Chinese bookings. Getting in contact with people who share your values and also have a large online presence with the Chinese audience can be the smoking gun for your hotel. An example comes from New Zealand tourism, where they partnered with Yao Chen, the queen of Weibo with more than 50 million followers.
Advertise your rooms on key distribution channels
Connecting to local online travel agents is especially vital when it comes to the chinese market. Integrating with China's biggest OTAs like Ctrip will significantly improve your distribution power, making you visible to many more travellers.
The most important thing to remember that the best form of any travel marketing is always people-based, and China is no exception.