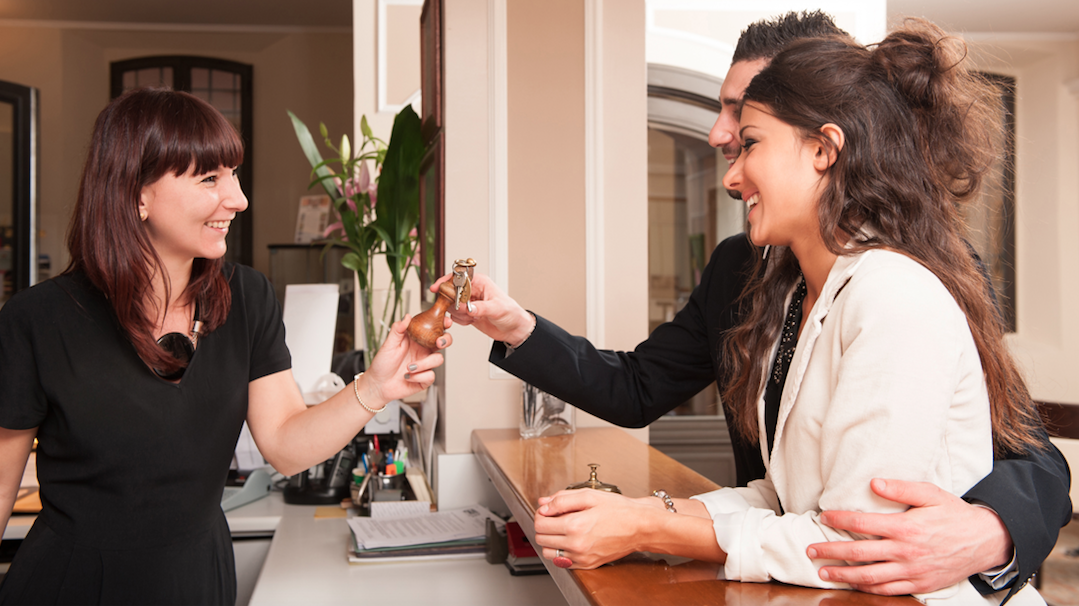 News
Guest requests & what's behind the desk
It's common for guests to forget or misplace personal items while travelling, and often the first place they turn to is hotel reception – but where should hotels draw the line with personal guest supplies, and how much can guests really expect to get for free? AccomNews asked both budget and luxury hotels what items reception should have on hand.
According to Dylan Cole, hotel manager for the 4.5-star Novotel Sydney on Darling Harbour, guests' everyday requests are changing with the times.
"In an age where travel has become more accessible and our guests more diverse, it becomes increasingly important that our teams are prepared for anything that may be needed at a last-minute request," Mr Cole said.

"The everyday requests of toothbrushes and toothpaste, shoe polish and sewing kits are joined by a list of newcomers such as phone chargers, USB sticks, adaptors, hair straighteners and the ability to offer digital newspapers from across the globe to name a few," he added.
While budget hotels generally offer fewer services than their 4 or 5-star counterparts, some amenities such as soap, tissues, shampoo and conditioner, are generally available in rooms and from reception across the spectrum.
Jake Sinnott, front office manager for the 3-star Pensione Hotel in Melbourne, said that the hotel likes to keep a range of items at reception for the comfort and convenience of guests.
"Things we like to keep stocked include eye masks, ear plugs, local travel information, in room amenities such as soap, shampoo and conditioner, international adapters and phone chargers for guests to borrow, as well as bottles of water for sale," Mr Sinnott said.
While staff generally try to keep these items accessible, they are subject to availability. Mr Sinnott said that reception staff are happy to direct guests to local providers for anything they cannot directly assist with.
"We don't actually supply dental kits or shaving kits which I have had in previous hotels. We direct guests to the 7 Eleven next door when requested, and haven't really found guests to be too demanding on that."
He also acknowledges that there are some items that should be more readily available at luxury establishments.
"I feel a lot of guests expect robes and slippers, but that's probably more from a 4+ star property. We do not supply these," Mr Sinnott said.
The consensus amongst both budget and luxury hotels was that guests should expect the level of service they are paying for. While a hair-straightener may be an unusual request at most 3-star hotels, 4 or 5-star hotels might consider stocking a limited number of modern luxury items for loan, such as electric hair styling tools, a selection of pillows, phone and laptop charging cables, or even iPads loaded with digital magazines or newspapers.
The options are as diverse as hotel staff and guests' imaginations.