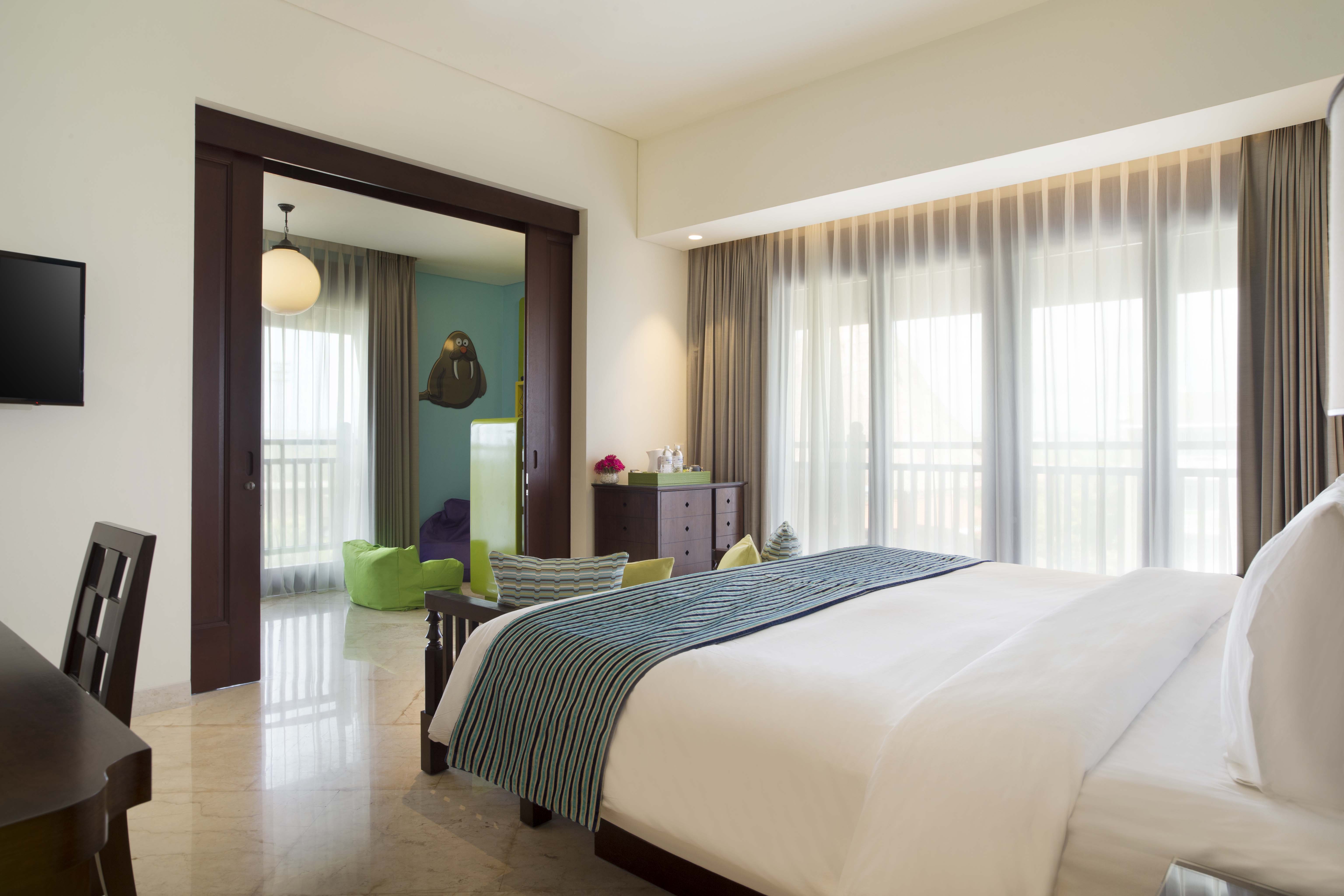 News
How to make your hotel family friendly
According to the Holiday Inn Resort, family holidays are the perfect opportunity for kids to "explore new destinations, make friends, and rediscover what it means to have fun". Accomnews looked at some of the ways hotels are making themselves accessible to families, as well as how they can accommodate for all guests and generations under the one roof.
Make the stay as stress-free as possible
Travelling with children can be difficult, and often causes a great deal of stress for parents. Consider how you can minimise stress at every point of the family's stay, from checking out a hotel online, all the way through to checking out after a stay.
According to Statistic Brain's 2017 Internet Travel & Hotel Booking study, 57 percent of worldwide travel bookings are made online, with 65.4 percent of those bookings coming directly from hotel's websites, as opposed to online travel agencies (OTAs). What your website can offer, compared to OTAs, is reassurance that families are not only welcomed, but also catered for. Hotels could include a dedicated section in their about page, FAQ page, or in the list of hotel amenities, outlining what they can offer to families of young children or teenagers.
When it comes to checking in, small considerations such as early check in times or distractions relieve stress. Some hotels keep colouring books and pencils on hand at reception, giving children something to look at while parents check in, as well as something to do once they reach the hotel room or suite.
Separate family suites and areas
While it's great to advertise your hotel as being family friendly, you also don't want to turn away business travellers or couples. One way to make the most of both markets is to separate the family suites from other rooms. Consider having a wing of family suites and a wing for other rooms, or setting a number of floors aside for families so as not to disturb couples or business travellers on other levels.
By separating the two types of rooms, other family targeted amenities, such as a play centre, games room or family dining area, could be strategically placed nearby, creating ease of access for families, as well as a retreat for other guests.
Programs and amenities
Kids' programs and crèches are a huge point of sale for families. Consider marketing programs as 'activities', or 'clubs' rather than baby-sitting services. This will help parents to feel that their children are being engaged rather than occupied.
Implement kid-friendly tech
The Holiday Inn Resort recently announced that a number of 'kid suites' and 'family suites' will be available internationally, with rooms featuring bright colours, kids' printed linen and bunk beds, as well as gaming consoles, DVDs, televisions and satellite channels.
While many families may be seeking to leave the screens at home; consoles and DVDs provide a good down-time option for a lazy hotel afternoon, allowing parents to relax and unwind. It may be worth having these items on hand at reception, allowing hotel staff to monitor the expensive equipment's whereabouts, while also giving parents the option to use it or lose it. 
Give rooms a theme
Themed rooms are a novelty, not a necessity, but they will certainly set your hotel apart. While some hotels deck rooms out with boat-shaped beds, painted feature walls and themed décor, creating a theme may be as simple as offering brightly patterned linen and shaped throw cushions. Consider ways that you can easily transform a room for families and revert it for other guests to get the most out of a room.