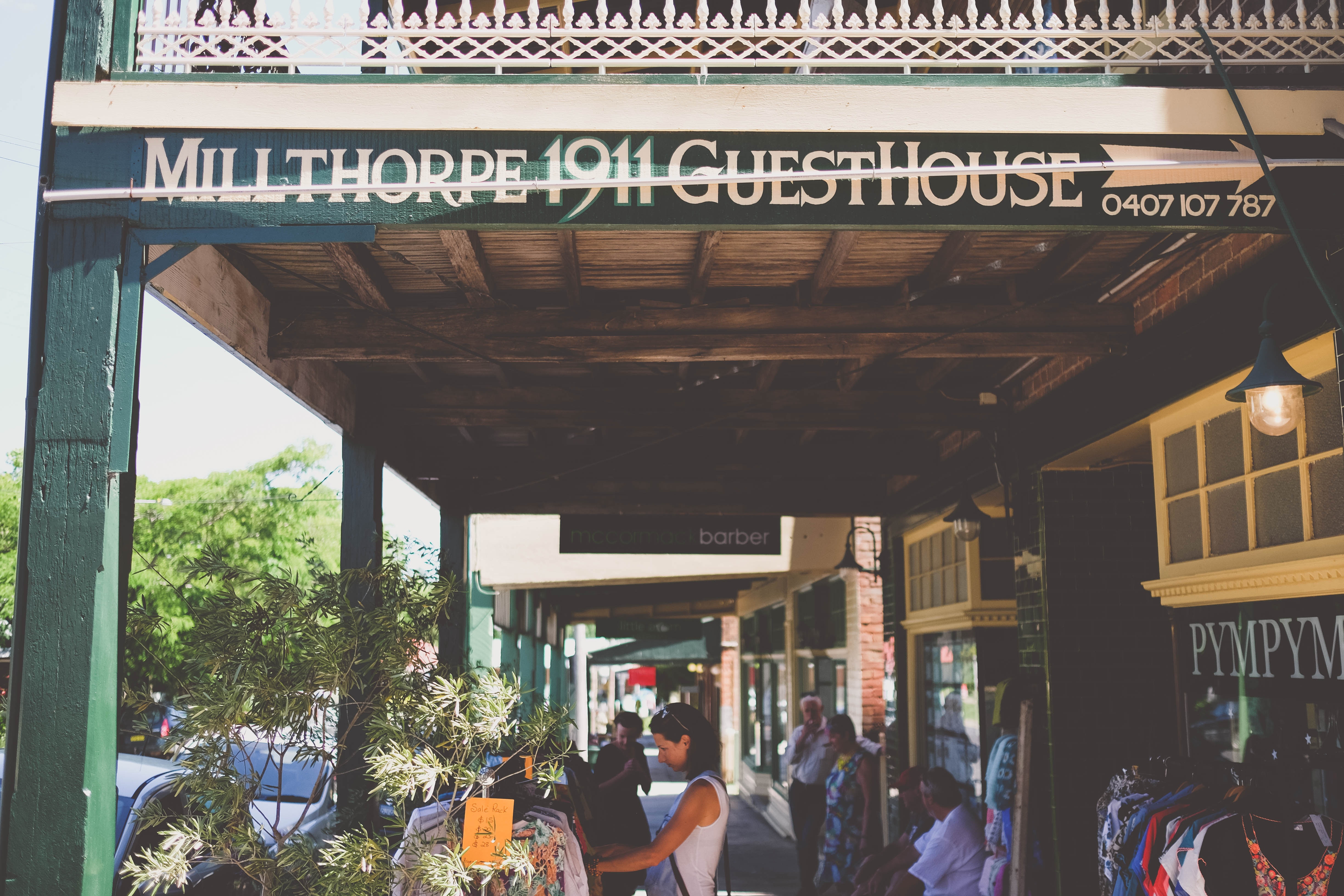 Regional tourism within Australia has fluctuated throughout various states and territories for decades. With the Australian Government's 2020 Tourism Industry Potential calling for overnight visitor expenditure to reach between $115 billion and $140 billion, Accomnews checked in with Tourism Accommodation Australia (TAA) National CEO, Carol Giuseppi, about the state of regional tourism in 2017.
According to Ms Giuseppi, Australia as a whole is currently experiencing a tourism boom.
"The latest figures underscore the industry's position as an important pillar of the nation's economy. The weak Australian dollar is driving domestic demand, as well as increasing the appeal of Australia as a travel destination for overseas visitors," she said.
While there has been a 3.1 percent increase in domestic visitors and a 9.2 percent increase in international visitors taking holidays within Australia, regional growth is not as strong. The National Visitor Survey (NVS) shows that there has been a 2 percent increase in regional domestic visitors and a 3.8 percent increase in domestic visitor nights, while the International Visitor Survey (IVS) shows a 6.7 percent increase in international regional visitors, but only a 1.7 percent increase in international visitor nights.
"Regional dispersal of international tourist remains weak, particularly in terms of Chinese tourists," Ms Giuseppi said.
She said that the low rate of dispersal of international visitors to regional Australia and limited growth in regional domestic visitors is influenced by several factors.
"It's caused by many factors including high seasonality, quality of visitor accommodation, insufficient demand drivers and tourist attractions, and inadequate transport infrastructure," Ms Giuseppi explained.
Visitors to regional areas
Travel to regional areas is a mix of domestic and international travel for leisure and business. For domestic visitors, the main reason for travel to regional Australia is leisure, with Ms Giuseppi reporting that in the year ending March 2017, Australians made 26 million trips to regional Australia for leisure.
"This compares with the 18 million trips made to regional Australia to visit friends and family, and 10 million business trips," she shared.
For stays in HMSA in regional Australia by domestic visitors, the main reason for visitation is leisure. According to Ms Giuseppi, in the year ending March 2017 there were 7.4 million leisure stays in HMSA accommodation, compared with 5.1 million business trips and 2.1 million visits to friends and relatives (VFR).
"The mix of customers also depends on the time of year, the day of the week, and the product strengths of the particular tourist region," Ms Giuseppi said.
Visitors' accommodation choices
With private rental property sites such as Airbnb and Stayz increasing in popularity, Accomnews asked Ms Giuseppi about the choices that tourists are making when it comes to choosing accommodation in regional areas. While unregulated accommodation is certainly popular in some areas, it appears that domestic visitors are still more likely to stay in hotel, motel or serviced apartment (HMSA) accommodation.
"Visitors are even more likely to stay with friends and relatives," Ms Giuseppi revealed. "VFR is the biggest segment regionally."
When it comes to regional domestic business travellers, HMSA is four times more likely than unregulated accommodation such as an Airbnb or a Stayz rental. Regional leisure visitors were also twice as likely to stay in HMSA. Internationally, accommodation choices are mixed.
"There is considerable leakage into both the 'rented and other private' segment and VFR, with visitor nights staying in HMSA decreasing by 0.32 percent for the year to March 2017," Ms Giuseppi said.
Where regional tourism is heading
"High seasonality, and in particular the over reliance on leisure and lack of mid-week business, have contributed to the underperformance of HMSA in regional Australia," Ms Giuseppi said.
In the 2017/18 Federal Budget, the government committed to the Tourism Demand Driver grants which are administered by states to improve the quality of tourism infrastructure. The amount of the grants increased from $10.4 million to $19 million.
"Equally, a number of state governments are investing in growth in the regional visitor economy. Notably, New South Wales continued its four-year investment of $43 million from 2016 to 2017 to boost regional tourism, including funding for the establishment of six destination networks across New South Wales; Regional Cooperative Tourism Marketing Program, a Regional Tourism Product Development Program, a Regional Conferencing Unit and an expended Regional Flagship Event Program," Ms Giuseppi said.
Nonetheless, she said TAA remains concerned by the uncertainty that surrounds the Survey of Tourism Accommodation.
"Investors need data that supports their ability to secure finance from the banks. Major hotel projects can take up to five years from conception to completion, so accurate long-term data is also a key component of the decision-making process. Because of the diverse mix of accommodation options in regional areas, there is currently no other trusted source of data for regional Australia," she said.
As a whole, regional Australia represents 45 percent of visitor nights and 44 percent of visitor expenditure.
"These areas are crying out for investment in both new and upgraded tourism infrastructure," Ms Giuseppi concluded.