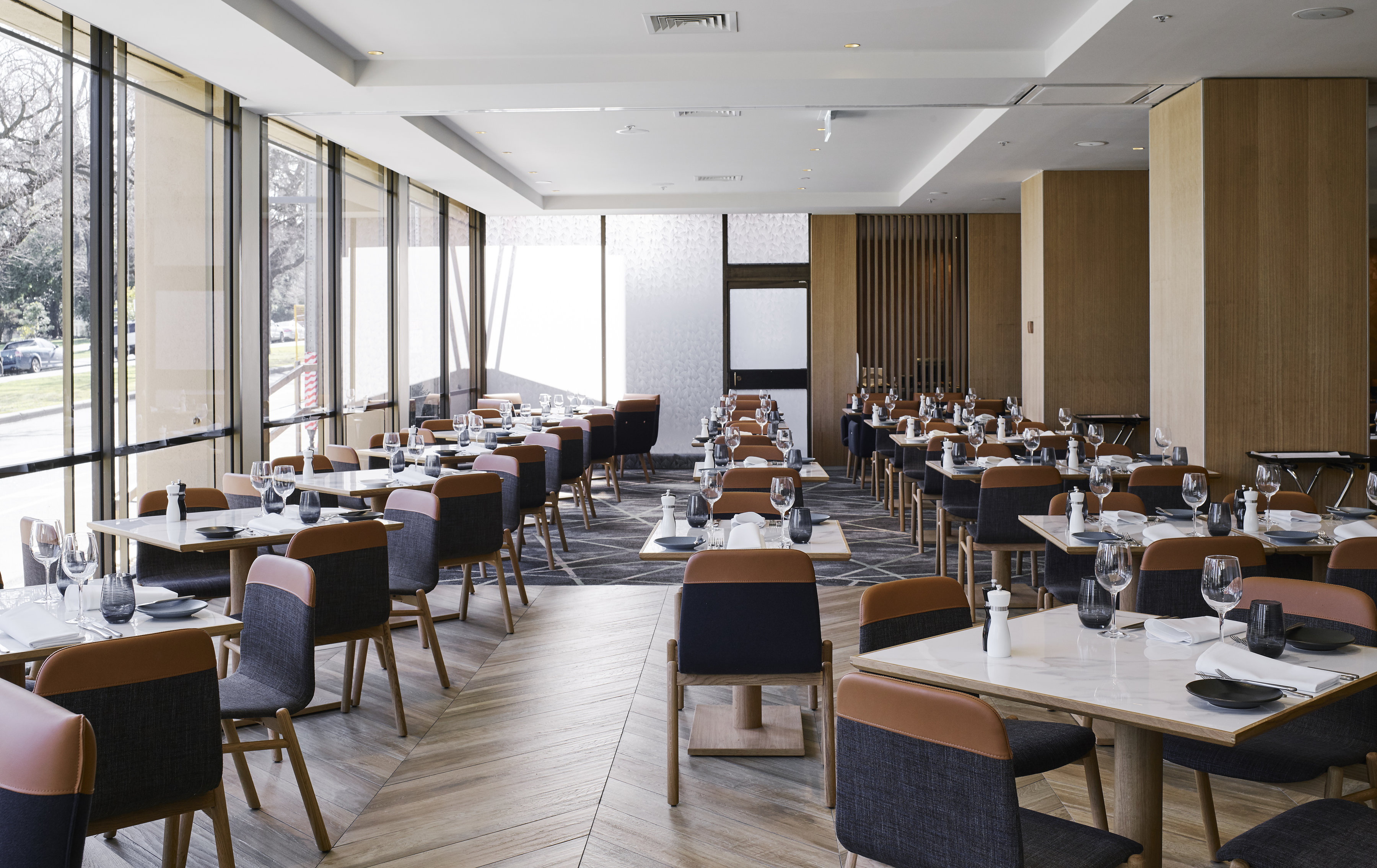 With the new Cliveden Bar & Dining making up part of a $6 million makeover of Pullman Melbourne on the Park, accomnews spoke exclusively with AccorHotels' Kevin Milner, director of procurement and food & beverage strategy, about the importance of keeping up to date with hotels' food and beverage offerings.
AccorHotels recently announced that Cliveden Bar & Dining will be opening on the 28th of this month at Pullman Melbourne on the Park, offering dining for 202 guests across a 1,000-square metre space. The new restaurant is located at the same site as a well esteemed Melbourne restaurant of the 1980s and '90s, The Cliveden Room.
"The team at Pullman Melbourne on the Park are thrilled to be able to present the brand new Cliveden Bar and Dining at the end of August. I love how this new venue captures its history in a brand new way via not only the décor, but also through the food and the bar. It will be very much a modern twist on old school charm," Kevin Milner told Accomnews.
Mr Milner said that an important element of any visitor's experience is related to the food and beverage offering, as well as the dining spaces on offer at a hotel. For this reason, he said that AccorHotels places a strong importance on delivering guests "innovative, trend setting and fun" places to enjoy a location, and to access quality food and beverage menus. With Australian food standards being so high, it's more important than ever for hotels to get their food and beverage offering up to scratch, and to make guests feel welcome within a hotel.
"There are no rules about how often a bar or restaurant should be revamped, the key is to continue to build on and refine the experience to stay relevant – ultimately, to become an 'institution'," he commented.
When considering a hotel food and beverage update, Mr Milner emphasised that standard and innovation is key.
"We are seeing a growing trend in Australia towards outstanding food and beverage offerings in domestic hotels," he said.

"That does not just apply to luxury brands. At AccorHotels we are progressing at pace, redeveloping new food and beverage venues. Most recently, The Cliveden Bar and Dining involved a complete overhaul of the ground floor, where we took the opportunity to animate the entire floor around the large feature bar."
While a large budget can be helpful in revamping a hotel's food and beverage offering, Mr Milner said that big changes can be made with a small budget.
"There are examples like Eve's Bar at Mercure Sydney, where big changes have been made with very little budget coupled with strong ideas. Eve's Bar had a small make over but it was really about creating the story of the bar and delivering on that," he said.

"Today, Eve's Bar is a small urban bar which is attracting not only guests, but lots locals too. The key to our success in food and beverage is linked to the understanding we have not only of our guests but also of the local areas that we operate in."