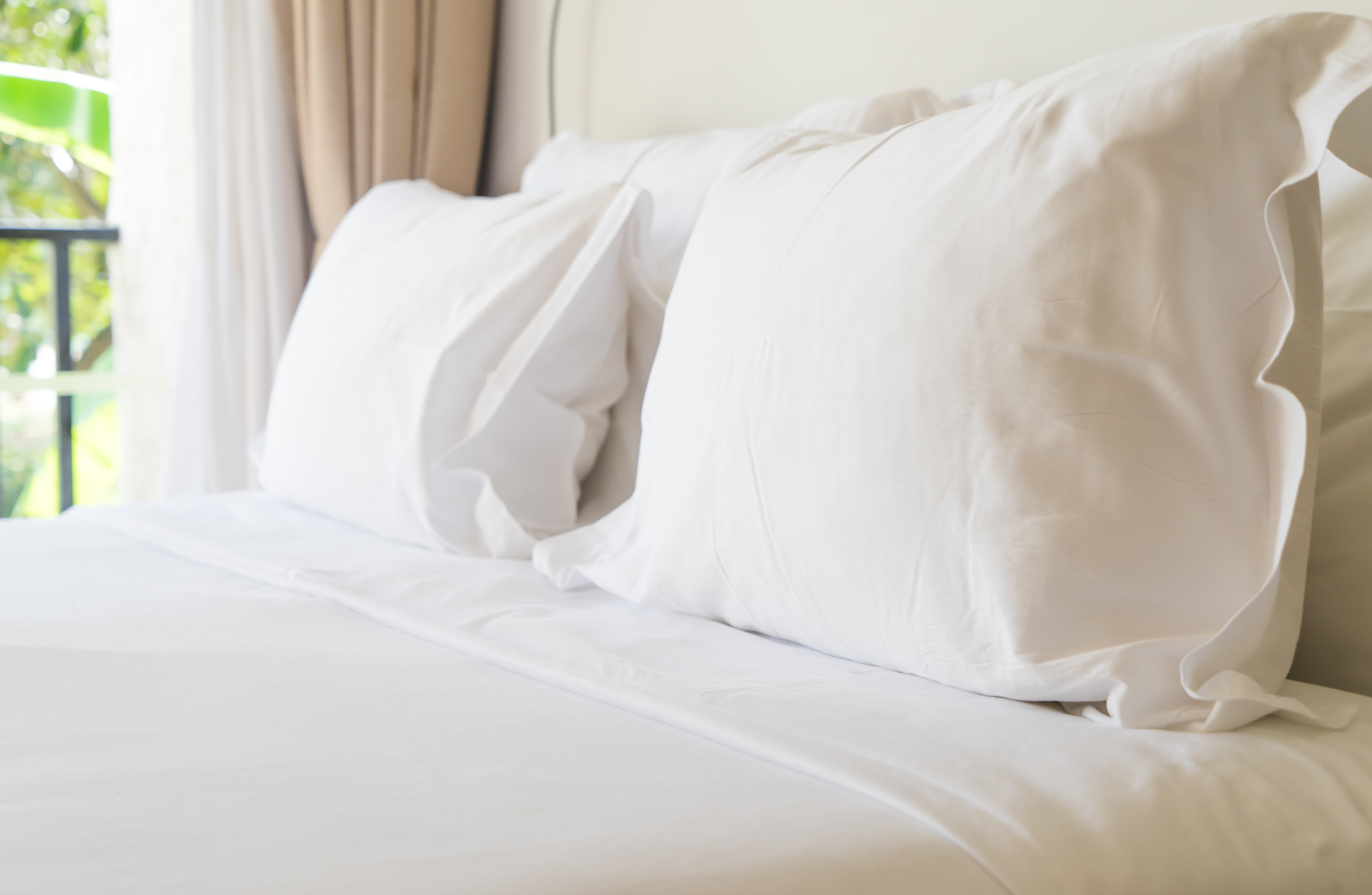 Providing the perfect pillow is almost as difficult as purchasing the right perfume or cologne – everyone has a personal preference, and there are millions of variations to choose from. So how can hotels ensure they're providing the perfect pillow for picky guests?
Catering to preference 
A friend staying in my home last year brought a pillow with them and left it behind. When cleaning the guest bedroom, I placed it on the floor and promptly stubbed my toe on it. It was hard as a rock, and almost as heavy as one. I couldn't imagine how anyone could sleep on something so uncomfortable, but apparently the soft pillows I had provided were simply unsuitable.
So how would a hotel cater to the very individual preferences of thousands of guests? The answer from many hoteliers is simply: "You can't."
Many luxury hotels have dealt with the pillow problem by offering pillow menus, which some guests have come to expect. A recent guest review of a well-known Melbourne hotel simply stated: "Great hotel. Needs a pillow menu."
However, for the hotel that doesn't have the means to offer a menu, hope is not lost. Hotel beds should generally have two pillows for sleeping, and an additional two prop pillows, as well as a spare pillow and blanket in the wardrobe. This gives accommodation providers the opportunity to offer three in-room pillows of varying firmness.
While a menu might not be possible, a bank of extra standard pillows should not be a problem for most hotels – if guests request a different pillow, having a small number of options to accommodate them may be worth the time and investment.
Catering to guest who 'need' to bring their own pillow
Some hotels report of the rare guest who insists on bringing and utilising their own pillow. While it's understandable that guests value their sleep enough to bring a piece of home to their hotel room, it's more dangerous than many guests and hoteliers realise.
Bedding such as sleeping bags have been banned from a multitude of hostels and other accommodation providers in recent years in order to deal with a worldwide bedbug problem. Pillows, just like mattresses and other bedding, can carry unwelcome creepy crawlies that can take up long-term residence rather than a short stay – so encourage your guests to leave the pillows at home where possible.
While some guests bring their own pillows for comfort reasons, others suffer from allergies that are triggered by the dust and mites in pillows that are not allergy resistant or need changing. While pillows should be changed out regularly to avoid this issue, using pillow protectors and specialty non-allergenic pillows will allow guests to use those provided without concern.
How often should pillows be changed?
Like most household items, pillows have an expiry date which is ignored by a large percentage of the population – but when it comes to providing a comfortable, hygienic sleep experience, regular pillow updates are crucial.
If Australians hold onto their pillows far too long, it can create a breeding field for fungi and dust mites over time, encouraging an accumulation of mite faeces and other particles. While the recommended time of use for pillows is two years, hotels may consider changing more regularly due to pillows being shared by hundreds of unique guests. After all, what guest wants to sleep on a pillow of fungi and faeces?
Aside from the obvious hygiene problems associated with holding onto pillows a little too long, the structural integrity of the pillow is also at risk. A pillow's job is first and foremost to support a guest's neck, but for it to do this job properly, it needs to retain some of its original 'spring'. Poorly shaped pillows can lead to a variety of issues for guests, such as neck cramping, headaches, snoring, or simply a poor night of sleep – and a good night's sleep goes a long way towards facilitating a happy stay.