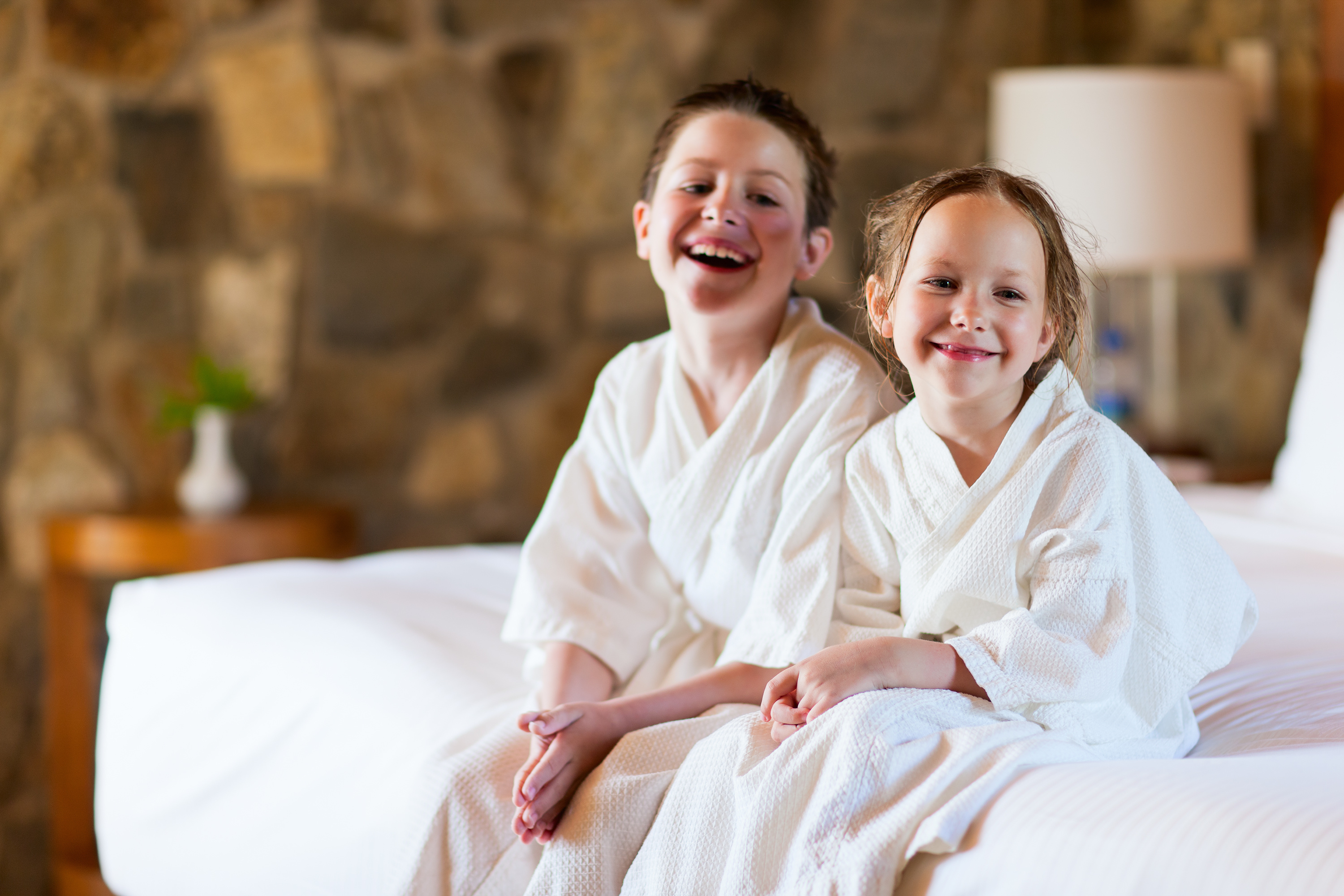 According to a survey from HotelsCombined, allowing minors to travel or be left alone in accommodation is on the rise. Accomnews dove into the newly released statistics to find out exactly what this means for accommodation providers.
The recent research indicates that over 80 percent of Australian parents would allow their children to be left unsupervised while travelling overseas and 30 percent would be happy to leave their 12 to 15 year old kids at home alone while travelling, with an independent panel of 1,076 Australian parents commissioned to take part in the survey.
There's no doubt that family travel is changing with the times, and with 61 percent of parents saying they would allow children under 18 to be left alone in accommodation, it would seem that children are perhaps less integrated into travel plans, particularly with the many things modern hotels include to occupy young guests.
Not only are parents more willing to leave their children and teens alone in hotels, but a high percentage are also comfortable with them being alone in public spaces. In public areas, 37 percent would leave their children under 15 alone in leisure areas such as pool or beach for up to an hour, and 31 percent allow their under-15s to sit alone for the same amount of time in a café or restaurant. In a statistic that HotelsCombined has indicated as 'of concern', 75 percent of parents would allow their 12 to 15 year old children go to a public bathroom alone while overseas. Of these, 22 percent of parents would allow their under 12s go to a public bathroom alone.
Travel is no different, with 52 percent of parents thinking it appropriate to put their under 15s on a domestic flight with an arranged friend or family member to meet them at the destination. For international flights, 50 percent of parents would allow their under 18s to fly alone with someone to meet them at the destination. A staggering 33 percent of parents would put their under 15s on trains and buses alone overseas, with someone to meet them at the destination.
Lynette Bolton, wife of Sydney Swans Hall of Fame inductee Jude Bolton, and mother to Siarra (5) and Piper (3), shared her thoughts on the matter, expressing that she believes parents are wrong to be leaving their children unaccompanied or unsupervised in these situations, particularly while travelling in unfamiliar areas or other countries.
"I think it's always difficult to decide at what age and in what scenario you should free up the reigns and give the kids more freedom. Sometimes it just depends on each situation, but I feel that 15 years old should be the absolute minimum for any of these situations, and definitely a lot older when you're in a foreign speaking country."
So what do these statistics indicate for the industry?
While child safety is primarily a parent's concern, it's also in accommodation providers' best interest to take families and children into consideration when it comes to topics such as pool supervision, room layout and amenities. The statistics indicate that while families are often travelling together, children are being given a great deal of autonomy, with parents likely to require either child friendly activities to occupy them whilst out, or child-minding services if they're not willing to leave them unaccompanied. This leaves hotels with an opportunity to provide family rooms and services to accompany the modern family's needs, and to market themselves to the many who wish to travel together but stay occupied separately.
Hotels could take tips from accommodation providers with existing room layouts and programs in place. Sheraton on the Park in Sydney for instance, offers interconnecting rooms to ensure that kids are within earshot but given a room of their own. The Mirage Hotel in Port Douglas offers a supervised freshwater pool with a kids' club and kids' pool attached. Other hotels, such as Pan Pacific in Melbourne, are located within close reach of major establishments such as Crown Casino and Melbourne Aquarium, and offer child minding services as well as in-room movies for older kids and teens.
How do you ensure kids and teens are catered to safely? Let us know.