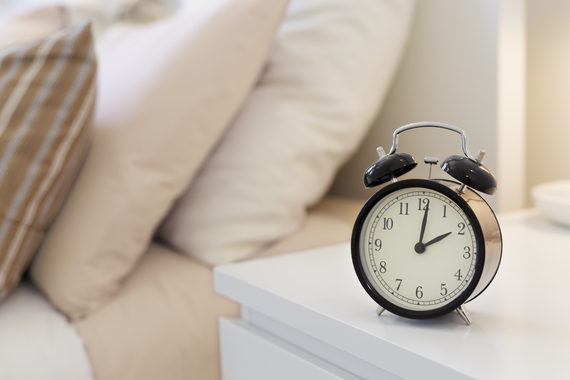 It may seem counterintuitive to hire a room with no intention of staying – but it's a service that's becoming increasingly sought after, with several Australian hotels jumping on board.
While holidays and travel can be a refreshing time of fun and relaxation, for those who are travelling long distances, waiting in airports or simply need to freshen up before a business meeting, short-term access to a hotel can take the stress and discomfort out of an otherwise frustrating day – but is it worth it for hotels?
Whether a guest is looking for somewhere to catch some Zs before a flight, a clean place to shower, or simply a safe place to drop their bags and go for a swim, hotels have a lot to offer. While it may be affordable for some travellers to book a night in a hotel simply to use it for the afternoon, the idea of paying for wasted time turns off many a wallet conscious traveller. Dayuse.com, which offers day-use bookings throughout Australia, lists a number of reasons that travellers may book a room. 
"Guest may want a cosy afternoon in the pool or spa, a unique setting for a photoshoot, the unique view from a hotel balcony, working from the comfort of a hotel room, or the comfort of a hotel room whilst waiting for a flight," its website states.
For hotels, there are a number of significant challenges to consider. Does the cost of housekeeping pay off? Will the cost to guests be low enough to entice them? Are extra staff required to deal with the inevitable influx of guests throughout the day? While the answers will differ from hotel to hotel, depending on budget, facilities and staff numbers, the general consensus amongst vocal hotel brands is that if you're positioned in the right area, the pros outweigh the cons.
Australian hotels are increasingly choosing to list themselves on sites and apps that offer hourly hotel rates, justifying the decision by claiming that it's providing a new level of service to guests, and giving them a 'taster' for what a longer stay at the property could look like. It's particularly popular for airport hotels, or inner-city accommodation providers near conference and event centres or sporting facilities, with airlines such as Singapore Air now offering packages with hotel day-use. 
According to Mr Pankaj Misal, founder and CEO of day-use hotel booking site Frotel, the service is all about the benefit to guests. 
"For a frequent traveler, who is hopping from one city to another for business or leisure, can now make the best use of this service and can save money, which otherwise would not have been possible due to the conventional hotel policy. Especially for the travellers who use hotel facilities only for an hour or few. They can reap the benefits by paying for luxurious hotels only for the number of hours that they spend and avoid paying excess amount," said Mr. Pankaj Misal.

"Gone are the days when you had to pay the whole room tariff when you stayed only for an hour or two." he added.
While there are obvious benefits to guests, he said there are also plenty of benefits for hoteliers.
"On the other hand, we are also helping hotels to manage inventory and promote their business," he said
With some hotels offering up to 75 percent of their full-price rate, the attraction for guests is clear – but are you willing to give your guests a 'sneak peak' at the extent of your services for a reduced rate? Perhaps it's time to see if it pays off.