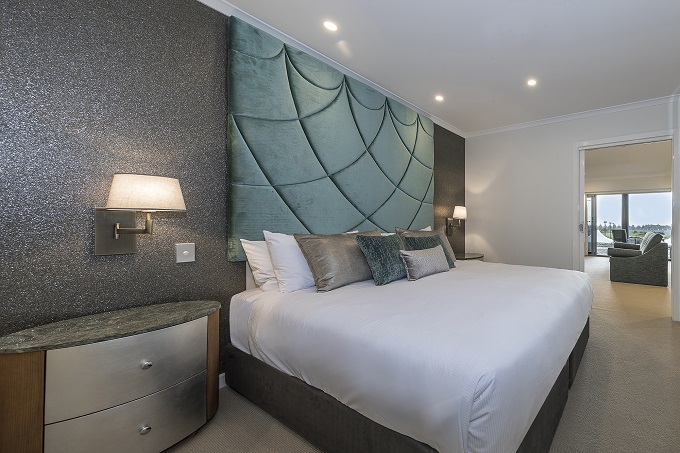 The Fleurieu Peninsula's sandy beaches and dramatic, rugged coastline has provided design inspiration for a major renovation program undertaken by Accor Vacation Club at The Links Lady Bay in South Australia.
This case study originally appeared in Accom Management Guide. Make sure you're subscribed to receive the print issue each quarter!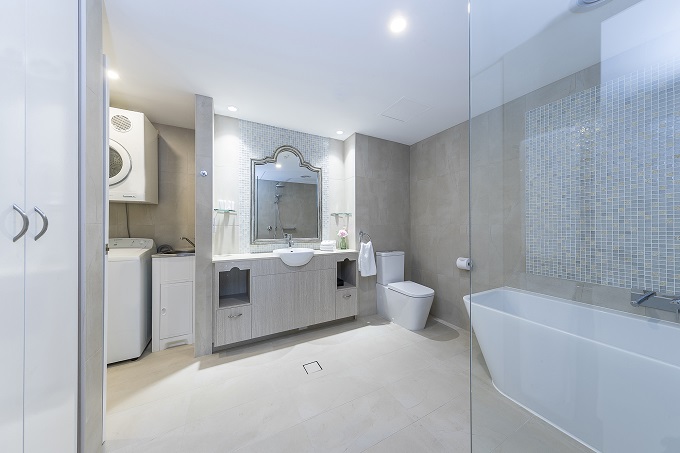 Designed and furnished by architecture firm, Jessica Street Design, with building by McDas Construction, the extensive refurbishment touched on every component of Accor Vacation Club's 15 spacious apartments located within the hotel. The result – exceptional quality for Accor Vacation Club Members -and a new standard in accommodation for the destination.
"As we are an exclusive member-based organisation, Accor Vacation Club has very strict requirements to ensure that we are always extending our guests the most generous experience possible, while economising the set budget allocated for the property we're updating," explained Accor Vacation Club CEO Craig Wood.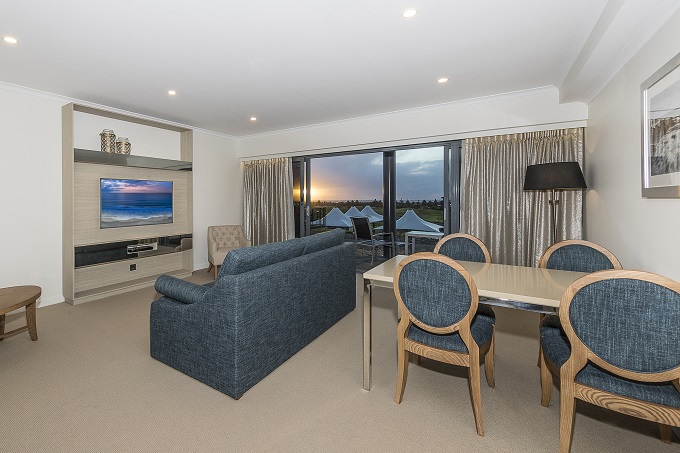 "We're not just talking about a simple room update here… Each apartment boasts a complete chef's kitchen, extra-large bathroom, full lounge and dining area, plus a master bedroom, so the scale of each space to be renovated had to be carefully considered in order for the project to be successfully completed on budget, and in keeping to our expectations for a superior, high-style finish."
Influenced by direct member feedback, the renovation of The Links Lady Bay Accor Vacation Club Apartments notably included major work within the bathrooms, in order to provide a separate bath and shower for increased accessibility and a more luxurious feel for guests.
Other key design features included the addition of intricate master bedroom bedheads above new Sleepmaker beds, custom-made timber and marble bedside tables and drawers, diamante buttoning on the upholstery, ornate bathroom mirrors and LED-lit iridescent sheer curtains. "The curtains were embellished to create the most luxurious effect, without compromising the budget," said Mr Wood.
To reflect its seaside location, the overall colour palette in each apartment leans towards muted blues and pearly creams, reflective of the relaxed yet dramatic coastal environment that surrounds The Links Lady Bay Accor Vacation Club Apartments.
To further infuse a local flavour into the feel of the apartments, designer Jessica Street thoughtfully sourced an award winning South Australian photographer, Pantelli Pyromalis, to provide a series of landscape images to better highlight the natural tones used within the rooms, and complement the views from each apartment.
"What's special about these apartments is that they really do offer a complete home away from home experience for members and guests," said Mr Wood. "I think we have certainly achieved that appeal while staying true to the destination's appeal with this outstanding renovation."
An entity of the AccorHotels group, the world's leading hotel operator, Accor Vacation Club remains one of the leading holiday lifestyle programs for the region, offering fantastic accommodation and travel options to its members in a wide variety of holiday destinations across Australia, New Zealand and Indonesia.