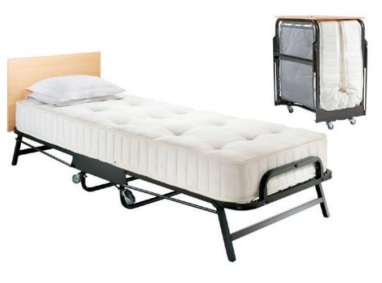 What do land prices, visitor numbers and the value of tourism to the national economy all have in common?
They're all contributing to the growing number of shrinking hotel rooms and consequent need for space saving solutions – starting with non-negotiable items such as beds.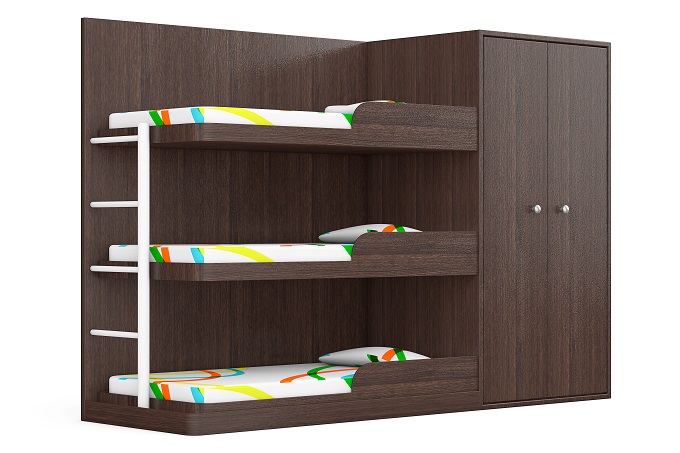 Land prices across the country have soared over the past decade, with many hotels being forced to compensate by maximising the number of rooms available. Australian hotel rooms have decreased in size to as little as 18 square metres, leaving designers no choice but to forego unnecessary furniture and creatively capitalise on space.
"As a result of the high cost of land, you're seeing smaller room sizes, but balanced with good design," AccorHotels chief operating officer Simon McGrath commented in a recent post published by Commercial Real Estate.
Australian hotel industry consultant Peter Hook added his opinion that there's a whole generation who prefer quality space over a big room, indicating that use of space is perhaps of more value than the amount of space itself. With numerous premium space saving bed options on the market, it's not only hotels with a tight space or budget that are seeking out space saving beds, but also those that appreciate great design, functionality and convenience.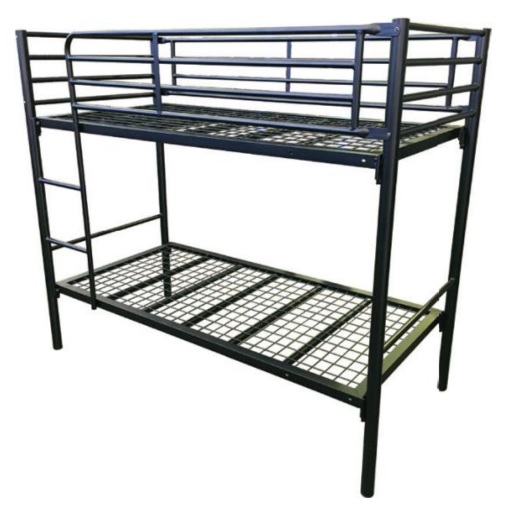 Spoiled for choice
While the term 'space saving' may initially draw the mind to a vision of bunk rooms, there are a multitude of clever options on the market that are modular and expedient.
We've done some of the research for you.
Roll-away, pack-down and stand-up beds. While the word 'flat-packing' is enough to send shivers up anyone's spine, it's not always painful. Beds that are easily stored or moved are a great solution. Some of the beds available, for example, come flat-packed and claim to be easily assembled within 15 minutes.
When it comes to flat-pack furniture, it's important not to skimp on essentials. The bed should be versatile and robust, with a steel frame that can withstand several hundred kilograms. It should have adequate support for a mattress, with any weight bearing slats or wire placed close together to prevent sinking.
Look out for features like strap systems that secure mattresses in position, allowing beds to be stored in an upright position. While this does limit mattress choice, it means that an appropriate mattress is being purchased for the frame. Other companies have options for upright folding beds, stand-up beds on wheels, or temporary bedding solutions that fold to full-size bed height.
Bunk and loft beds. While bunks have traditionally been an easy way to accommodate kids, they've become a trend that extends beyond one's youth and even into luxury rooms. Some bunks are versatile enough to split into two separate individual beds, meaning a room can be reconfigured when required.
With a proper mattress and safety precautions, there's no reason a queen-sized bunk bed can't be a drawing point for adults. One important consideration is the height of the bed, with a luxury bunk allowing a tall adult to sit upright on both the top and bottom bunk without hitting their head or hunching uncomfortably.
Foldouts and trundles. Foldout beds and trundles stored beneath beds can allow guestrooms to double as family accommodation, and don't necessarily mean a compromise on comfort.
Foldouts or 'sofa beds' are a particularly great space saving option. Designs that act well as a lounge and have trusted mechanisms, fabric and material options, as well as a pocket spring mattress, are one great way to utilise space.
Design and comfort
Using space saving furniture doesn't mean compromising on style. In many cases, furniture that's flat-packed or custom made for a space allows for greater creative choice, with a buyer able to choose a wood or metal frame, upholstery, headboard and feet or casters to suit a room's existing aesthetic.
Frames come in all shapes, sizes and materials. According to a Sydney-based commercial furniture manufacturer, ash and oak are two of the most popular wood options. Ash is hard wearing yet delicate in appearance and works well together with hard metals. Oak, on the other hand, oozes character but marks easily. In terms of metal, the most commonly used options include sturdy steel and wrought iron.
While textures and hard materials contribute significantly to the aesthetic of a smaller space, space saving isn't a good reason to spend less on items like mattresses. Bunk beds, for example, are notorious for poor mattress quality but why should they be? The bed is the one thing guests are guaranteed to use.
Many brands run commercial lines that don't skimp on quality and cater to a range of budgets and requirements. Every guest deserves the same quality of comfort and sleep, whether they're a child sleeping in a bunk bed, a couple using a foldout, or the lucky ones staying in the master bed.
With zip beds, roll-aways and fold-aways, as well as bases with casters and gliders, beds can be both comfortable and functional.
Audacity for capacity
More hoteliers are stepping away from traditional luggage storage and thinking of bold ways to maximise space. According to Safe Work Australia, 53 percent of slips, trips and falls are associated with environmental factors, including trip hazards such as poorly stored materials. With the rising popularity of hostels, there are a multitude of under-bed storage options available to stop luggage becoming a hassle or a hazard.
Luggage trays. While pushing a bag under a bed may sound simple, it can be challenging for older guests or those with heavy luggage. Under-bed luggage trays with built in caster rollers make it simple for guests to stow their luggage and also encourages them to utilise the space. Simple wooden and wire trays can be purchased from several suppliers across the country.
Drawers. It goes without saying that drawers are a great utilisation of space. Some brands  offer under-bed lockers that open with two separate doors, can be locked using a standard padlock, and feature a cable hole for easy charging of electronics.
Whether space saving out of necessity or choice, hotels have a range of choices available to them that don't just fulfil a purpose, but contribute to a well-rounded service that will have both hoteliers and guests sleeping easy.