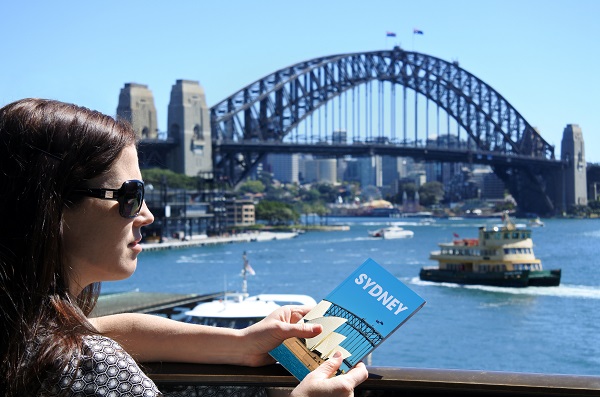 Sydney and Auckland have been panned in a list of iconic destinations travellers think are overrated.
"Nothing remarkable" and "boring" were among the epithets used by one disgruntled tourist to describe the jewels in our antipodean crown – which together hosted more than 22.5 million visitors over the past year.
The list was published by news.com following a traveller's request on Quora asking what people thought the world's most overrated tourist destinations were.
Famous locations all over the world came under fire in a festival of whingeing, including London, Paris, Singapore, New York, Amsterdam and Dubai.
Traveller Yollie Estrella, from the Philippines, took aim at Sydney.
"Apart from the Opera House and the Harbour Bridge, it is like any metropolis – nothing remarkable except a whole facade of colonial styled buildings," she said.
"Mostly expats, hardly any locals to interact with and everyone is in a hurry.
"Bondi Beach is overrated for me, maybe because I am from the Philippines, and I did not appreciate what is the hype about it."
On the upside, she liked Melbourne: "More relaxed, people are friendly, very safe to explore. I specially enjoyed strolling around Victoria Market."
The same traveller saved up particular venom for Auckland, saying:
"This city bored me out of my wits.
"The malls are closed very early, like 6pm I think.
"No museums; at least not for adults. No theatres. You just walk and walk. Had plenty of time for people-watching.
"We didn't even go to the tower anymore because from a quick survey, there wasn't really any picturesque view to look at.
"Good thing we only stayed for a day there and moved to Matamata to go to Hobbiton, which was amazing if you're a Lord of the Rings fan."
There is some compensation in the knowledge that our two most visited cities are among some of the most iconic destinations on the planet to receive a caning.
Venice is "terribly overrated with little to do" according to Samuel Xie, while New York's Times Square disappoints because "the presence of tall buildings provides a lot of shade" and the centre of American pop culture is "small" and "crowded" with "little historical value".
For Kushal Kaundinya, Singapore is "boring, expensive, highly overrated and plastic", while Rodrigo Gil remembers the romantic streets of Paris as samey, "dirty" and "not really safe".
Colombian Natalia Sevilla doesn't hold back on her criticism of London: "It's LAME," she said.
"Pompous locals love to tell you, 'When a man is tired of London, he's tired of life'. I would correct them and say, 'When a man is tired of London, it's because that man has good taste and has travelled to less overrated much more exciting destinations!'"
But she saves the strongest vitriol of all for Dubai.
"Plastic air-conditioned s**thole in the middle of the desert" is her damning synopsis.