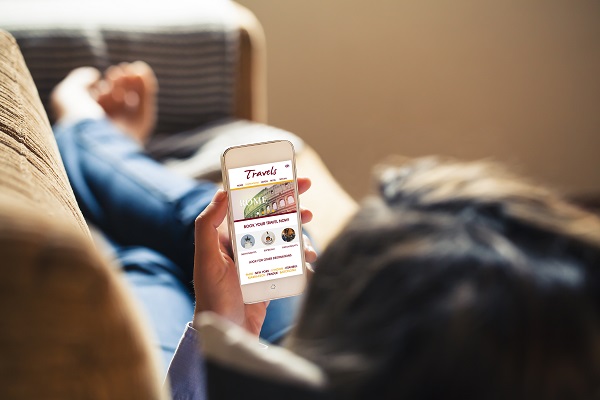 There are a number of proven elements that when applied consistently, can transform an accommodation website into a true market killer.
What is the most important technology in your accommodation? 
While many would say it's the PMS or CRS, your direct accommodation website is a vital, revenue-generating platform hub that is rapidly growing in importance as hotel marketers struggle to reduce the cost of guest acquisition and shift share from OTAs.
And make no mistake, your hotel or resort website is a technology 'system'.
Just like other cloud-based software, your website should be viewed as a living, breathing software application that constantly adapts to technological, governmental and property-level changes.
There are a number of proven elements that when applied consistently, can transform a hotel website into a true market killer, potentially driving higher conversions and average daily rates (ADRs) simply by virtue of effective design and messaging.
Many of the best practices for hotel websites focus on optimising the user experience, as well as the story being told to those users, through elements like imagery, social media and destination-related content. Other best practices concern technical and web design aspects, such as SEO, booking engine integration and page load speed.
Here are ten essentials:
1. Speed and trust

It's crucial to have a clean, user-friendly, easily navigable and unquestionably secure website that performs well in a rudimentary sense.
That means the pages should load quickly, without being stalled by poor design elements (i.e clunky code and overly-large image files) or missing SSL certificates. Dropping the ball here could spell doom for your website: Some 25 percent of visitors will abandon a website that takes more than four seconds to load, and nearly 50 percent will abandon the site if it takes more than ten seconds to load (aim for about three seconds or better as your goal). 
Pages should also be mobile-friendly, utilising a responsive design that adapts to the device on which the page is being displayed, is streamlined for one-handed navigation and potentially accepts alternative payment methods.
2. Schema and SEO plumbing for organic traffic

Thanks to the rising costs of paid hotel advertising media, smart accommodation marketers are realising the importance of fresh, native content on SEO.
But there are also critical technical, back-end tasks that need to be performed to enhance your website's search engine optimisation (SEO) with the goal of boosting organic (non-paid) search traffic.
These SEO 'tweaks' can range from basic SEO foundations like creating indexed XML sitemaps and effective H1 page headers, title tags and meta-descriptions, to more advanced upgrades, such as the integration of product schema code and enhanced tracking through Google Analytics.
3. Visually arresting imagery

Compelling visuals are a critical component of a hotel website and all accompanying digital marketing efforts because they convey—at a moment's glance—the overall experience at your property, and have the power to change a customer's mind, for good or bad.
That's why it's imperative to have current, non-stock, professionally taken photographs of the property and its various amenities, and make sure the photos convey the emotional story you are trying to communicate, rather than just bland pictures of the lobby.
Strive to present at least 20+ images, so feel free to shoot from various angles.
Don't forget to crowd-source imagery too, by soliciting and sharing the photos your guests take and post on social media. Guest photos offer a level of authenticity your visitors will appreciate and acknowledge, often even more than your own photographs.
4. Compelling, emotional UVP

Differentiate your property from the rest by offering a clear and powerful unique value proposition (UVP) that explains why guests should choose your hotel, instead of the one across the street.
Maybe you are part of a family-run business, or are environmentally friendly, or are in the best location for guests going to the ballpark, or you have the best chef of any hotel in your competitive set.
Whatever it is, find what makes your property unique and aspirational to guests, and make sure your website shouts that UVP from the digital rooftops. Just be sure to keep that messaging consistent across all sites, pages and channels, to avoid erosion of buyer confidence and customer attrition.
5. Prominently showcase the accommodation's direct-booking benefits

Give your site visitors a reason to book direct while you have their attention, before they leave to go price-check elsewhere. Make your case by prominently displaying the advantages of booking directly on your site, including any promotions, discounts, memberships, policies and perks you are willing to offer.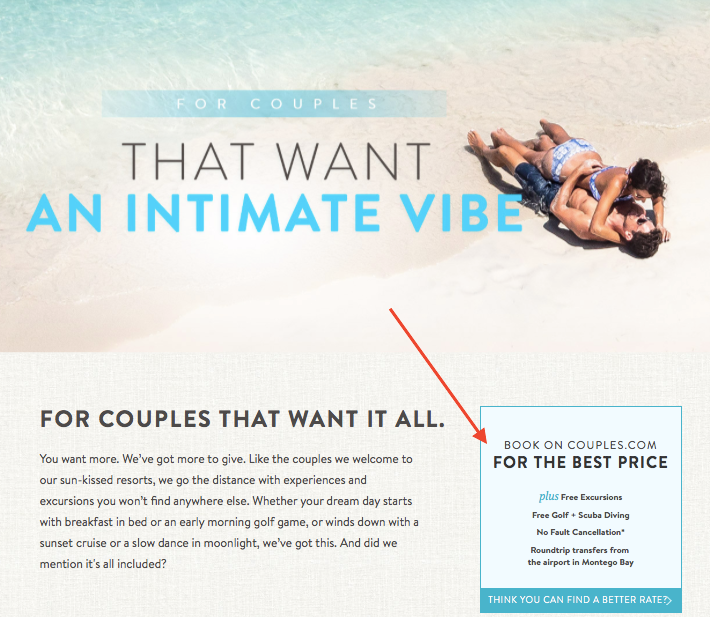 It's also a good idea to auto-match third-party rates when direct rates on your site are showing higher than third-party rates. Don't let your site become a source for "window shopping" before customers head to an OTA to complete the sale.
6. Post deep content about the local area/destination

In most cases, your guests aren't just booking a room; they're seeking an authentic local experience, potentially using your hotel as their headquarters. 
Help them (and aid your sales efforts) by providing lots of destination content, tips, recommendations and insights into your local market.
Sell the heck out of the area and make guests want to visit there, but don't just serve up the same textbook attractions as all your competitors: Offer personal insights from your own experience, answering real-world concerns, like where to park, shop and jog and/or hike, what's within walking distance, how to beat crowds and save money, and the best hole-in-the-wall spots that the locals frequent. You want to be the authority on what's fun, hip, healthy and delicious outside your property, as well as within.
7. Provide social proof/validation
One of the most powerful online trust-builders is the use of awards, testimonials and other trust marks to provide "social proof" and validation that solidifies the notion that guests regularly have an amazing experience at your property.
Make every effort to integrate user-generated content (UGC) from channels like Facebook, Instagram and Twitter into your site and overall marketing plan, since this content offers the relatively objective, unbiased guest viewpoints that modern consumers crave and may even pay a premium to experience (a recent marketing study found that UGC is 20 percent more influential than any other type of marketing when driving purchases among millennials).
This endeavour also includes capitalising on glowing reviews on Yelp, Google, TripAdvisor and OTAs, so proactively curate and share those 'highlight' reviews on your hotel's website.
8. An array of prominent communication choices

Don't limit the ways in which potential customers can contact your property.
Your hotel website design should clearly display options for talking with hotel representatives by phone, email and live chat, including 'click to call' linking for mobile users. 
Live chat, which may seem like an extra, is actually increasingly useful, with recent studies indicating that as many as 62 percent of consumers are more likely to buy online when live support is available. Also, be sure you have proper goal/event tracking in place in Google Analytics, so you can track and measure conversions from each method of contact your site offers.
9. A simple, intuitive booking process

The last thing you want to have is a site that effectively gets visitors in the mood to buy, but then fails to convert due to a poor and/or confusing booking process, where customers have multiple opportunities to bolt and run.
To keep customers moving through the bookings funnel, present a booking platform that is fast, dynamically personalised for the customer, consistent in pricing and aesthetically seamless as the customer moves from the website into the booking engine.
Experiment with tools like Crazy Egg and Hotjar to generate user heat maps, which show how visitors are utilising the site, so you can investigate and fine-tune navigation and content.
Integration between your site and booking engine should pay close attention to user experience (UX), including matching fonts and colours, so the visual bookings journey is smooth, appealing and profitable throughout.
10. Deep meetings, groups and wedding content

Considering the percentage of revenue that groups/events represent in many hotel budgets, not enough thought and emphasis is given to that segment on the hotel website.
There are so many nuances to the process of planning and executing events like weddings, corporate meetings and other group happenings, that you will earn valuable favour from these potential customers if you provide them with as many tools as possible within your own hotel website.
Include useful things like FAQs, best practices, client testimonials, floor plans and past event photos.
Of course, make sure you have an intuitive, cleanly designed lead capture form, which is prominently displayed and promoted through corresponding calls to action (CTAs) on the site