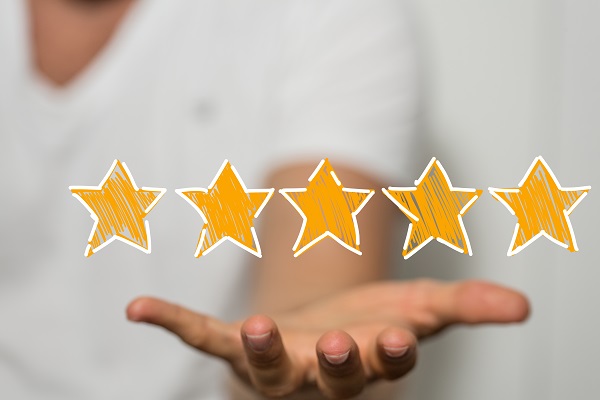 The Google reviews for a handful of the sunshine state's most populous accommodation houses aren't much to write home about.
But when you're residing at her majesty's pleasure, cramped rooms and gruff service seem to be de rigeur.
Prisoners and former inmates at correctional facilities across Queensland have taken to Google to provide some unfettered feedback on food, service and conditions on the inside.
According to the Courier-Mail, reviewer Nathan Athleen was affronted by Arthur Gorrie Correctional Centre's austere approach.
 "Wake up call at 5 am. Breakfast was second rate. No choice of activities and the staff were very rude, ordering me around," he wrote.
"The front desk refused to send up room service and no wine was served with dinner. I will not be recommending this hotel at all. One star."
A former guest at Brisbane police's watch house awarded it a more favourable sentence.
"This charming bed and breakfast boasts an unparalleled security record and remains the only accommodation provider in the CBD to have never reported a break-and-enter," wrote Saveloys.
And while David Johns may have reviewed the same property more critically: "The food is good for the price, although the service is lousy", it retains a class-leading 2.9-star rating.
By comparison, the Gold Coast's Southport police watch house has an average rating of 2.4 from 29 reviews.
 "Spent a rather unrelaxing weekend here," one reviewer stated.
 "Room service was almost non existent as it took numerous times to buzz up reception to get the smallest of items like toilet paper and to clean up the blood on the floor etc," said another.
While pod-sized rooms and working lunches may be in for millennials, cramped conditions and rushed meals are not overly popular with inmates at the maximum-security Woodford Correctional Centre.
"Pretty small jailcells, food was ok and lunch times need to be a bit longer, but overall it's an ok jail 2 stars," wrote Gus Granger, whose comment attracted more than a dozen thumbs-ups.
For some languishing in the state's tropical north, the Lotus Glen Correctional Centre near Cairns provides views and service which inspire rapture.
 "Fantastic accommodation, amazing scenery. To be honest the only letdowns was the food, as well as the lack of freedom and activities, but otherwise I would highly recommend Lotus Glen Correctional Centre for your next stay on the tablelands," wrote Bill Cohen, whose comment received 19 likes.
Ian McDougall is not so complimentary.
"An absolute shambolic symbol of Queensland corrections. The wild west is how it was described by a parole officer in Brisbane," he complained.
While Ze Zetimus recommends Numinbah Correctional Centre in the Gold Coast hinterland for its "cheap accomodation, free food and service and great security", Sarah Nyb argues Townsville Correctional Centre is the jailhouse that really rocks.
"Fabulous food and accommodation!" said her five-star review.