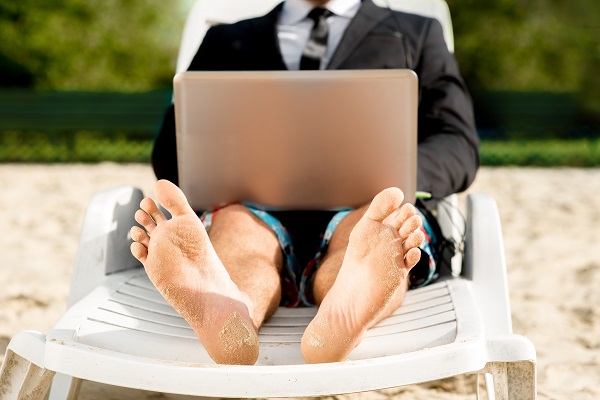 With the potential for higher average daily rates, more room nights, and more spend on-property, it's easy to see why 'bleisure' travellers are accom's favourite guests. 
Want to widen your revenue opportunities with corporate guests and meeting attendees? Use these tactics to convince them to stay longer:
Extend the corporate rate. One simple, yet effective, way to compel business travellers to add room nights is to allow them to book their corporate rate before and beyond their stay. Send them the offer in advance. Then again during their stay to draw out a spontaneous decision to stay longer. This is done best with a text or by delivering an offer letter to the room.
Coax them with perks. Add on irresistible perks during extra booked days, such as late check-out, complimentary breakfast, airport transfers or discounted attraction passes.
Showcase weekend events & activities. Since most meeting attendees and corporate guests travel on weekdays, showcase what is happening in the city on the weekend before and after. Again, let them know in a pre-stay email, plus via text, email or offer letter during their stay
The guest experience is a critical component of driving loyalty and guest satisfaction, so it makes sense to perfect every communication touch point. 
Smart marketers use segmented time triggers to send content that matters at the right stage of each guest's journey.
This not only makes you more relevant to that customer, but also builds the habit of opening your accom emails in the future. 
Best practices time triggers include:
After a reservation is made. When you send the confirmation, include information on restaurant and spa offerings, along with menus, opening hours and links to book reservations.
A few days before arrival. Email parking information, local destination tips, anticipated temperatures, calendar of events, etc. to position your property as the epicentre of your destination
After check-in. Smart, customer-focused hotels are now texting guests a couple of hours after check-in to ask how their stay is and to offer any assistance with extra towels, room service, engineering requests, etc.
Post-stay. Time to gauge satisfaction and ask for feedback. Forward a link to your TripAdvisor page and encourage them to write a review. Also, encourage them to share their stay with friends and post their photos and videos.
Nine months or so after their stay. Send an update on what's new on the property and in the destination. Also, email current packages and promotions.