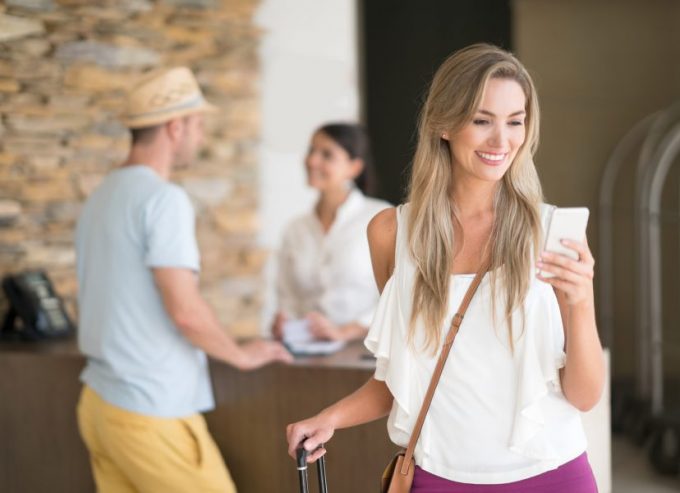 One of the most frequently uttered accommodation marketing catchphrases of recent years has been 'selling experiences', but while many marketers talk the talk, more than a few are a long way from truly walking the walk.
After decades of touting their vast array of in-room amenities, fitness centres, pools and large-screen TVs, many marketers are still too self indulgent and product focused to recognise that it's what happens outside of the property that really matters these days.
Millennials are leading the way amid a rapidly growing consumer trend among all generations that places emphasis on spending on experiences rather than material goods, and hotels are directly in the cross hairs of this purchasing revolution.
Now more than ever, it's imperative that accommodation marketers dig deep, review all their digital marketing touch points and set a course of action for turning their property's messaging from being product focused, to experience focused.
Ready to make the selling shift? Here are some key suggestions for marketers operating in the "age of experience":
1. Position your property as the epicentre of the destination
Modern travellers are increasingly basing their trip planning, research and booking activities around the destination in question, rather than searching for any specific accommodation brands in a given area. According to Google's 2015 The Traveller's Road to Decision report, destination-related keywords are the primary search terms consumers use when planning trips. (51 percent of the time when planning, compared to 31 percent usage of brand or specific website names.)
That means your hotel's location is your most appealing asset to new-era travellers.
A great example of this theory in practice comes from the US property Driskill in Austin, Texas, built in 1886. The hotel uses a combination of experiential methods to delight guests, focusing on history tours of the stunning Romanesque Victorian property, deep-rooted immersion in Texas culinary culture, as well as opportunities to take in the expansive Austin music and nightlife scene.
"We really highlight the fact that compared to every other hotel in Austin, we are the hotel that guests can visit when they're here in Austin where they can get a truly authentic Texas experience," says Ashley Hartert, Director of Sales, Marketing and Events at the Driskill.
"Our competitors are much more traditional in hotel style, so those hotels can exist in just about every other city in the country.
But the Driskill is singular, in that from the moment our guests walk in, they're inspired. We infuse that throughout the sales process and then throughout the guests' experience once they're on site."
2. Your advertising and website messaging should promise a unique experience
Building upon suggestion #1, be sure all messaging – website, banner ads, social – focuses on the unique experience your accommodation provides.
Play up the reasons why it's best to stay at your property to experience the location, aside from saving $15 per night compared to your competitor next door.
One very useful means of achieving this goal is to create a special page/section within your website that's devoted entirely to tips, itineraries and "insider" information regarding the local area, as well as any special corresponding experiences offered through the hotel.
Include invaluable titbits like where to park for free, hole-in-the-wall spots the locals love, best hours for visiting popular attractions and ways to save money on admission fees. You can also make this information downloadable/printable in PDF format, so guests can take it with them when they explore.