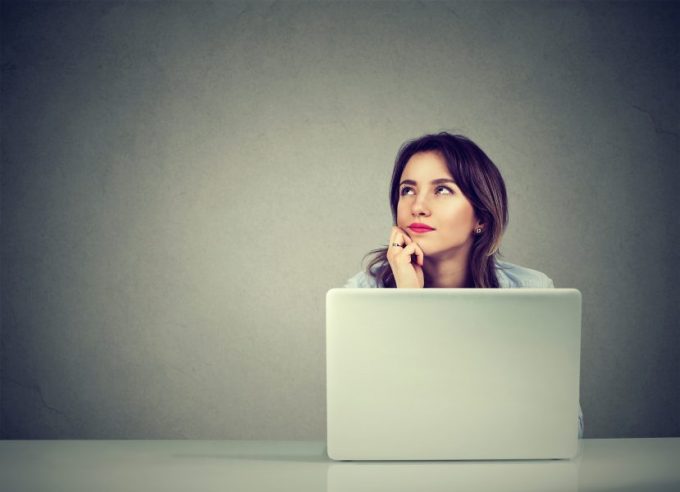 Driving direct bookings on your accom website isn't just about using tactics like social advertising, pay-per-click campaigns and SEO to ensure a steady flow of visitors to your homepage.
It's equally important to ensure that once those viewers arrive, your site is anticipating and answering the questions potential customers have, which in turn moves them along through the booking funnel.
According to research by the Nielsen Norman Group, you have about ten seconds to convince a visitor to stay on your site and potentially make a purchase, before they bail and look elsewhere.  That's true for customers looking to buy a stay or a new pair of earbuds.
"If the web page survives this first – extremely harsh – ten-second judgement, users will look around a bit," says Jakob Nielsen, principal of the Nielsen Norman Group.
"However, they're still highly likely to leave during the subsequent 20 seconds of their visit. Only after people have stayed on a page for about 30 seconds does the curve become relatively flat. People continue to leave every second, but at a much slower rate than during the first 30 seconds."
So how do you avoid the ten-second trap and convince site visitors to book?
Provide the best answers among your competitors to the common questions your customers have and build a comprehensive marketing plan around those answers.
To get started, ask yourself these seven questions about your property:
1. Why should they stay here?
It might seem obvious, but answering this fundamental question should be at the core of your hotel's marketing messaging. Focus on your property's Unique Value Proposition (UVP) and story, compared to your competitive set. You'll want to express this answer multiple ways; some in long form, others with quick-hit visuals and one-liners. Useful methods for answering this key question include:
A compelling story: Find the beating heart of your property and work it into your hotel's story, answering questions in effect. Is your accommodation family owned, historic, pet-friendly and/or environmentally conscious? Share those details as part of your story. Was the property designed purely to accommodate airport travellers with brief layovers? That's a story, too, which will be useful information for your intended guests.
Great photography/video: Compelling visuals are especially important due to the ten-second attention constraint; you can convey a lot more in that time using imagery, as opposed to text. So, it's imperative that your homepage greets visitors with images that immediately show the strongest features of your hotel and its location.

Social proof: A sampling of User-Generated Content (UGC) from social media feeds is a great way to boost trust and solidify your UVP, as most users will trust this content even more than your own. You should also showcase guest testimonials in a similar fashion, for a comparable effect.

Destination content: Create rich destination content that informs and delights viewers, with your property at the centre of that destination. Explain/show right up front how the hotel is the place to be if you are visiting that particular location.

Trust symbols: Be sure to display icons/badges of various partners, ratings, awards, certifications, etc., on the website. These simple visual trust builders go a long way toward easing psychological fears among users.

2. How will the property change guest perspectives on the region?
Destination content is an integral part of answering this question, but it needs to be a lot more than just a one-page list of area attractions and restaurants. Create content that asserts the authority of your staff as the experts on what to see and do in the area, so guests will also know that you can help with these things when they arrive and ask questions.
Also, work to devise and promote partnerships and packages with local vendors and businesses. For example, do you have a great neighbourhood brewery?
Create an exclusive package that takes guests on a tour and tasting in conjunction with their stay. Or, try working out a special VIP package with local attractions, good for special opening hours, tours and experiences.
Advertise these promotions heavily on your own site, as well as social media and other digital outlets, promoting the idea that visitors can only have these experiences by booking through you.
3. How will your services and amenities enhance the guest experience?
It may be one of the more standard content areas, but don't underestimate the importance of listing, and where necessary, elaborating upon your hotel's services and amenities.
This is information your intended guests will inevitably inquire about, so be sure it's all there on your website and easily located in your navigation.
For some services and amenities, there's an opportunity to expand this information a bit. Don't just list your spa, gym, pool, etc; have high-quality photos of these facilities on hand and prominently showcase these images on their respective pages. Show ultra-luxurious images of guests enjoying various spa treatments, F&B offerings, and in-room amenities. Go above and beyond the textbook information your competition is providing.
4. Do your FAQs provide detailed answers on policies that are important to guests?
Maintaining an updated FAQ (frequently asked questions) page is a highly effective way of anticipating and answering guest questions, as well as providing SEO-rich content. Inevitably there are frequent questions guests will ask about your hotel's policies, like the rules concerning pets, or late check-outs, or cancellations, for example.
Your FAQ should answer these concerns and more, hopefully cutting down on the number of times a staff member will need to provide the same information.
5. Do you know what questions your target guest personas are asking?
Supplementing the obvious questions we've already addressed here, it's a good idea to also take a deeper dive on the kinds of queries your target guests have, so you can build this insight into your marketing. This will often require some outreach on your part, in order to solicit these responses from your target audience.
One helpful method, according to Duct Tape Marketing, is to create a form and survey a portion of your customers each month.
But remember, when you're cultivating guest feedback, it's important to ask customers these five essential questions:
What made you decide to stay with us in the first place?

What's one thing we do better than other hotels you've stayed at?

What's one thing we could do to create a better experience for you?

Would you refer us to others, and if so, why?

What would you Google to find a hotel like ours?
6. Do you know what questions your target meeting planners are asking?
Are you looking to increase meetings and groups? If so, you'll want to use a similar approach to get inside the heads of meetings planners. You can send out survey forms, just as you would with transient customers, but here you also have the opportunity to cultivate your question bank through networking, attending meeting planner-specific events and joining meeting planner associations.
Talk to meeting planners whenever and however you can, and then build content that directly answers their questions.
Once you know what they are looking for, you can create dedicated web content on your site targeted specifically towards them. Include floor maps, event specifications, seating capacities, A/V equipment options, lighting gear, automated RFP submission features, images and video of past events and more. Having that additional interview data can help you prioritise content.
7. Do your paid ad campaigns promise a unique benefit that matters to guests?
As you brainstorm, define, research and crystallise your hotel's UVP and story and express it on your website, you'll also need to tailor that messaging to your paid advertising, so that those display ads, social and search ads lead with the key value you're offering guests.
Self-serving, boastful ads that make broad claims about being the best, or focus on just rate are not going to answer guest questions or help drive direct bookings.