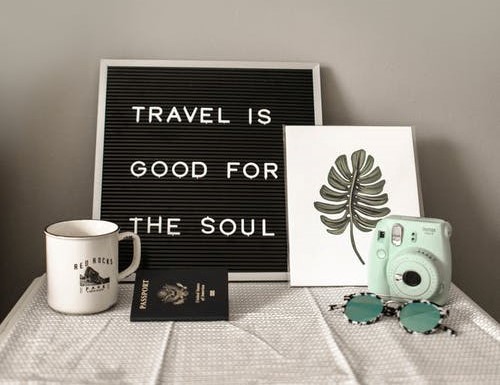 Social media advertising has become a seemingly unstoppable force that is transforming the ways accom operators allocate their marketing funds.
We're continuing to see substantial increases in Facebook and Instagram ad spending, with overall social media advertising spend in the U.S. alone expected to reach $18.4 billion in 2019, according to Statista.
Facebook currently enjoys a massive piece of that advertising pie, with 97 percent of social advertisers choosing it as their most used and most useful social media platform, says Sprout Social.
Instagram's importance continues to grow as well, thanks in part to the popularity of Instagram stories, driving ad spending that's 23 percent higher than on Facebook, according to Merkle.
So why are accommodation properties allocating more and more of their budget to social ads?
Here are three key reasons Facebook and Instagram are snatching up space in marketers' media plans.
1. Facebook & Instagram ad units dominate the mobile creative landscape
Worldwide mobile ad spending is expected to reach $247.4 billion by 2020, according to Statista. This reflects the growing dominance of mobile device usage compared to desktop computers, with up to 70% of web traffic now happening on mobile, according to CIODive.
That makes implementing an effective mobile ad strategy a top-of-list concern for accommodation marketers.
That being said, there's no better intersection of creative and audience targeting than on Facebook and Instagram.
Facebook and Instagram allow you to deploy incredibly robust mobile ad units in a medium (mobile) that is ever-increasing in terms of importance and usage.
And Facebook continues to innovate, always delivering fresh, disruptive ad units that allow for video and animated graphics. Facebook and Instagram continue to allow advertisers into top placements, like the Instagram stories.
Plus, there's Facebook's ability to deliver robust mobile landing page experiences within ads, such as Facebook Instant Experience, formerly the canvas ad.
"Facebook's investment in their ad units has played a big part in the success of the platform," said Laura Galindo, director of content marketing at Tambourine.
Why is this important?
Well, traditional display tactics have remained stagnant with their creative ad units and placements for years, limited mostly to static image banners, which have grown less and less effective over time as users increasingly suffer from banner blindness.
You can also measure Facebook and Instagram's success by how other advertising platforms have begun modelling their ad units on what Facebook's been doing for years.
For instance, LinkedIn's recent update to their ads platform owes a lot to what Facebook accomplished, from its back-end interface to its news feed carousel ad units.
On that same note, programmatic platforms like Adara and Sojern are beginning to share their audiences with Facebook and Instagram, pairing the power of their unique audiences with the unrivalled mobile ad capabilities of the Facebook and Instagram platform.
2. Robust re-marketing capabilities and segmentation
Facebook took a lot of fire last year for privacy issues. And while it dialled back on some third-party data – like income and spending behaviours – its core ability to create audiences based on actions is more robust and effective than ever.
Facebook offers multiple means of re-marketing, and not just limited to users who have been to your website.
For example marketers have the ability to import email lists and match emails with a Facebook profile.
If a user watches a video at top-of-funnel, marketers can retain that user for up to 360 days and continue to layer-on messaging, bringing that user further down the funnel.
You can also target people who have engaged with or visited your Facebook or Instagram page over the last 30 days, hitting users during the search phase.
"Facebook and Instagram's targeting has been getting very good at identifying users at various stages of the funnel," said Galindo.
Facebook and Instagram's ability to tap into user activity or assign date ranges allows advertisers to create buckets or segments of users at different points of the funnel. This allows you to better serve targeted and customised messages.
"These re-marketing and segmentation tactics allow you to plan beyond one-off tactics and look at your media and social media marketing strategy as a whole," said Galindo.
3. Proven return on investment
For a long time, accommodation was wrongly looking at Google last-click attribution models to get a sense of how social ads were performing. While that model is great for Google, it's not so great for non-search platforms.
"Google performs really well there, because it's search. People search when they're ready to book, it was always the last touch point," explains Galindo.
"But how did they find out about the property before they searched? That's the gap we're able to close now on Facebook and Instagram."
When Facebook and Instagram implemented their 28-day click- and view-based pixel, the story around social media became clearer. Essentially this feature transforms Facebook into its own ad server.
For example, marketers can see if a user who engaged with a Facebook ad then went on to book a hotel room, within 28 days of being exposed to that ad.
The ability to show a more accurate picture of attribution has changed social media reporting and planning forever; it's almost crazy to think that marketers once reported on soft key performance indicators such as likes and follows.
"When you see the amount of revenue that Facebook's touching, whether it be click or view based, it's impossible to ignore," said Galindo