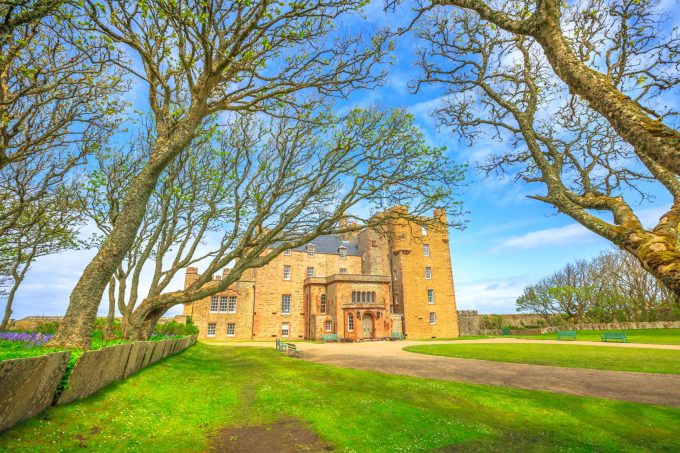 One is an heir apparent and and the other rock royalty – and both are selling hotels rooms on the strength of their star power. 
John Lennon decamped to his guest room at The Queen Elizabeth Hotel in Montreal 50 years ago with partner Yoko Ono for their famous eight-day 'bed-in for peace'.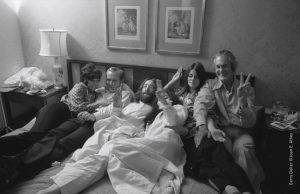 There the couple publicised their anti-Vietnam War stance and promoted the message of universal peace, writing and recorded the anthem Give Peace a Chance between the covers.
Now the hotel is celebrating the anniversary of the 1969 bed-in with a series of activities, including an exhibition of photographs from Life Magazine's Gerry Deiter, the only photojournalist to cover the whole event, and guided tours of the couple's suit.
A 'historical tableau' emphasising the war protest movement of the late sixties will play on the hotel lobby, a Peace and Love party will be held in the bar and a benefit concert featuring at least one original bed-in attendee as DJ will be presented on the Queen Elizabeth's top floor.
Those seeking their own bed-in experience can reserve a package for two that includes accommodation in Suite 1742; breakfast at Rosélys restaurant or in room; two pairs of white pyjamas; calligraphed lyrics of Give Peace a Chance; a booklet of photos; white flowers; a commemorative collector item; a welcome treat and a $100 donation to Amnistie Internationale Canada Francophone.
The cost may prompt the need for a lie-down, at $2999.
Heirbnb
In comparison, fans of the British monarchy can book a bed and breakfast owned by Prince Charles for a nightly steal of $297.
The heir to the throne has officially opened Granary Lodge, a ten-room bed and breakfast in the grounds of a Scottish castle beloved of the Queen Mother.
The lodge, part of the Castle of Mey in Caithness near John o' Groats, boasts rooms with Victorian-style decor that includes floral drapery, dark wood furniture and 'charming decorative accents'.
"We are delighted that the prince's vision for the Granary Lodge has been realised and hope the development means more people will visit the north Highlands of Scotland to experience its unique offering to tourists," said a spokesperson for the royal household.
For £160-a-night bed and breakfast, guests can experience a taste of life at what the Queen Mother described as her "dear little castle by the sea".
The Queen Mum decamped to the Castle of Mey for three weeks each August and since her death, Prince Charles has kept up the tradition of summer sojourns to the castle, which is set on 18,000 isolated acres in the far north of Scotland.