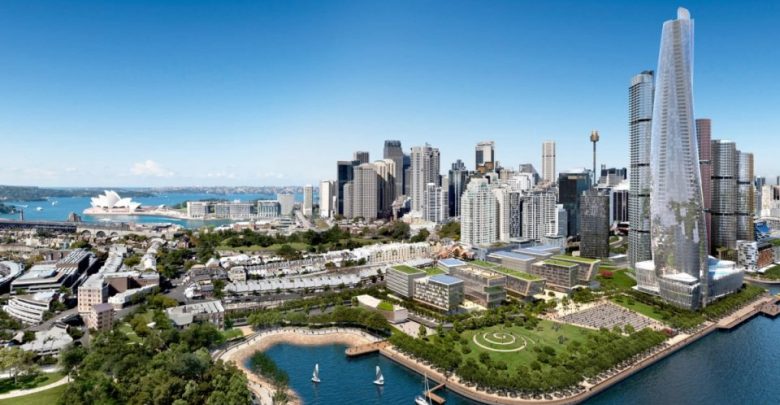 Crown Resorts has won the right to protect uninterrupted harbour views offered by hotel rooms in its multi-billion-dollar Barangaroo development on the Sydney foreshore.
The New South Wales government has reached a settlement with the casino group and developer Lendlease over "sight lines" for the $2.2 billion resort development, withdrawing its appeal against a December Supreme Court decision which backed the developers' position.
The court found NSW had breached a development agreement by negotiating with bidders for the final stage of Barangaroo Central, a government-owned development site adjacent to the resort, without consulting with Crown and Lendlease on building that might block views from the towers.
The government has now withdrawn its appeal against that decision, filed in February this year, with the terms of the settlement remaining confidential.
"Crown is satisfied with the outcome of the settlement and the retention of the sight lines across Central Barangaroo from the Harbour Bridge to the Sydney Opera House," said a spokesperson.
Central Barangaroo is a five-hectare site designated for mainly public use, with permission for a mix of commercial and residential building and a metro station.
Originally designated for low rise development, Crown feared 2015 changes to planning regulations governing Central Barangaroo meant new developments could block views from the hotel floors (levels 6 to 22) of its 71-level skyscraper Crown Tower.
Barangaroo Central has been mired in controversy since its inception, with accusations that state politicians have caved to the wishes of moneyed developers and former prime minister Paul Keating has driven his personal vision for the site at the expense of its original concept.
Architect Philip Thalis, part of the team that won the initial design competition and was then sacked from its development, said: "Barangaroo is a demonstration of everything that is wrong in contemporary Australian city-making.
"Rampant privatisation, the weaknesses of the planning system and the failure of public authorities, our governments, to clearly understand what the public interest is."
The new Crown Sydney Hotel Resort is scheduled for opening in early 2021, while Central Barangaroo is touted for completion in 2024.