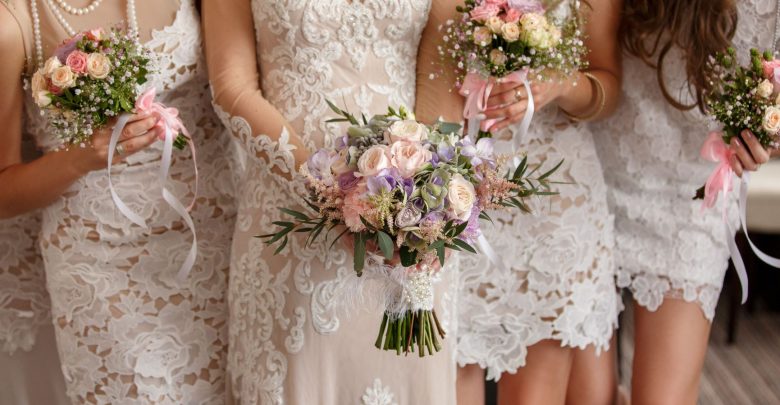 Don't drop the ball on big wedding business.
According to a recent survey of newlyweds:
80% of wedding planning is done online (and 39% on mobile!)
64% of couples use Pinterest for inspiration
2 out of 3 millennials take at least one wedding planning action before even getting engaged
Couples devote over 45% of their budget to the venue alone
How brides and grooms shop for venue space has changed. And the budgets they've allotted have grown. This is all good news. Yet, accommodation marketers remain largely idle when it comes to actively marketing their wedding venues.
Part of that marketing inertia stems from old thinking. Five years ago, outside of having a wedding section on your website, there simply weren't a lot of digital marketing tactics to identify and target brides and grooms shopping in your local market. But times have changed. And marketing tactics need to change with them.
Here are five ways marketers miss the mark with brides and grooms.
1. Not advertising directly to brides
When it comes to generating wedding leads, hotel marketers have been relying too heavily on third parties. Five years ago, it might have been enough to get your property listed on The Knot or Wedding Wire and generate a handful of quality RFPs per month. But in 2019, nothing could be further from the truth.
New technology has enabled hotel marketers to find recently engaged brides and grooms on a wide range of platforms and serve them compelling advertising. You just have to know where and when to look.
According to The Knot's 2017 Real Weddings Study, 67 percent of survey takers updated their online relationship status within one week of their engagement. That data has long been accessible via social tools like Facebook and Instagram. Using a combination of platforms and ad tools, hotel marketers can go directly to brides and grooms without relying on a costly middle-man.
Being able to advertise directly to brides allows you to control your messaging across multiple touch points and create conversion funnels specifically dedicated to your weddings segment.
But despite the availability of this technology, hotel marketers continue to under-budget for weddings.
2. Not thinking about the user experience
From bad RFP forms to less-than-inspiring content, hotel marketers continue to make a few big missteps when it comes to the user experience.
Bad forms
Wonder why your RFP conversion rates are so low? How much information are you trying to collect? Shortening your RFP form dramatically will increase your conversion rate. Be hard on yourself. Only collect the information you absolutely need.
Bad mobile experiences
Incredibly, 39 percent of wedding planning happens on mobile. In a culture that values efficiency and instant gratification, it's important to make things easy for a bride Googling wedding resources on her phone.
Be sure your wedding content is engaging and informative, and your RFP form is short and mobile-friendly.
Bad story
Many hotel websites continue to lump their weddings pages with their meetings and events pages. This makes the user experience clunky and brides looking for specific information have a tough time finding the information that's relevant to them. Hotel marketers need to spend more time addressing the wedding segment specifically with pages dedicated specifically to them.
3. Not having great wedding photography
Photos are one of the top three deciding features couples look for when researching a wedding venue. So why is it that hotels continue to drop the ball here?
One good photo could mean the difference between a bride hitting the "Contact" button or closing that browser tab for good.
Hotel marketers looking to improve their asset library should reach out to local wedding photographers and past brides, or strike a deal with bridal photographers and wedding parties beforehand, or stage a mock wedding and invite all your vendors to split the cost and share the photography. However you want to do it, wedding photography needs to be a priority.
How do hoteliers expect to compete with all the new, interesting, modern venues out there without compelling visuals that communicate the property's unique story?
4. Not incentivising brides to pick up phone
When the pistons of your wedding marketing strategy are all firing at the same time and newly engaged couples are finding their way to your website, it's time to zero in on your conversion rate. What are you doing to incentivise customers to fill out the RFP form and pick up the phone when the planner calls?
Consider offering a complimentary one-night stay so the bride and groom can visit the property,  tour the venues, and meet the wedding planner.
Offer time-sensitive discounts or gifts that can be easily mailed to their home if they are willing to get on the phone with your sales team.
5. Not doing enough to assist your sales team
Sometimes brides are just shopping. They fill out the form but aren't quite ready to tour your hotel or even get on the phone.  But following through – on both old leads and fresh new leads – is essential. It's a big job. And it's an important job. What are you doing to lighten their load?
You can make it easier for your sales team to keep those lines of communication open, and generate new wedding leads every day, through an automated email nurturing campaign.
Start with a five-week campaign. Every week, deploy a new reason why choosing your hotel is the right decision.  One week, show off your venue spaces. The next, showcase past bridal celebrations or glowing reviews from recent brides.
Automated email nurturing campaigns are a great way to ensure you're regularly keeping in touch with your hot leads and telling your hotel's unique story.